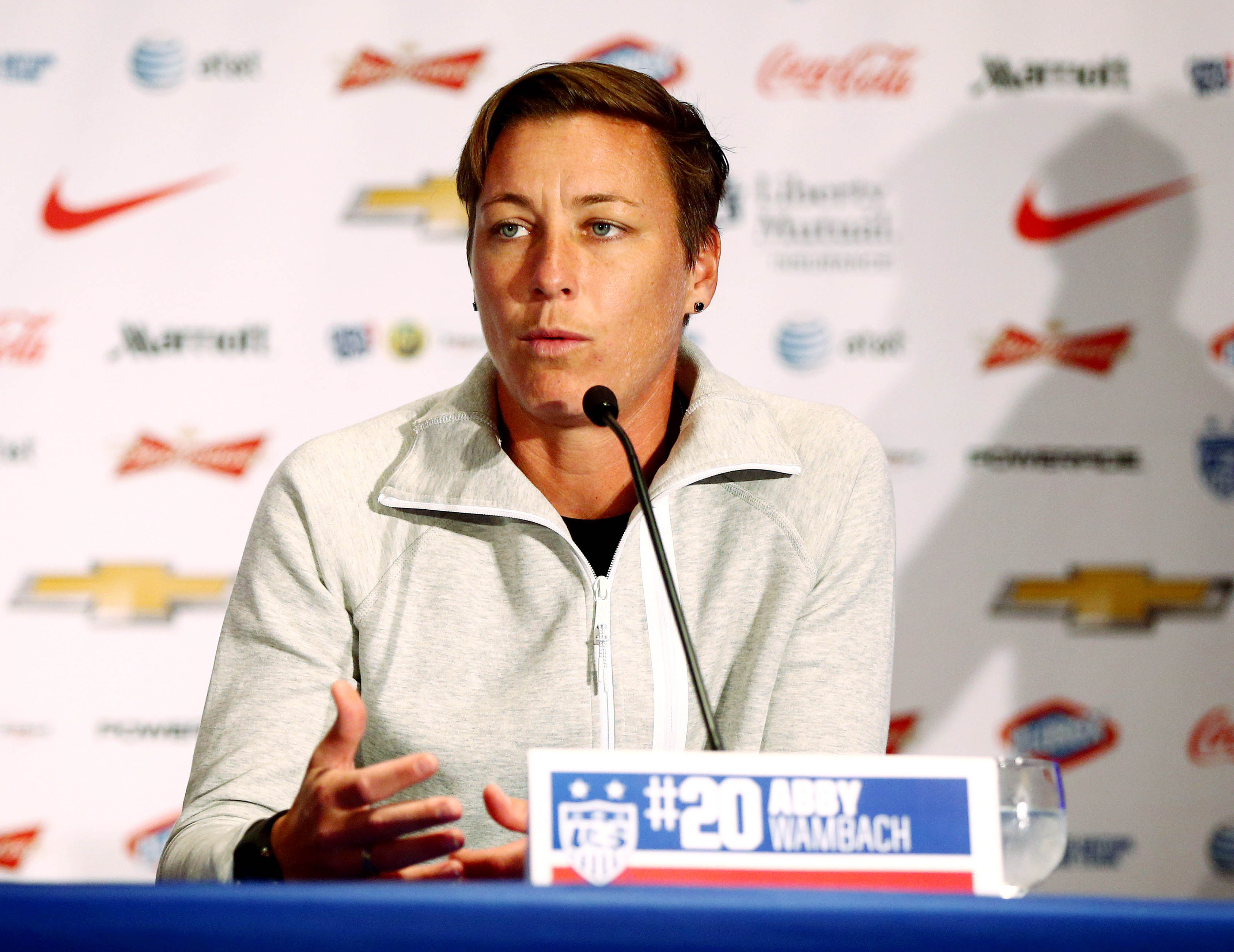 Abby Wambach's post-soccer future as been made clear.
The former U.S. Women's National Team star will join ESPN as an analyst and contributor. As part of her new job, Wambach will cover this summer's Euro 2016 tournament in France and the Rio Olympics in August. In addition, Wambach will work across multiple platforms including ESPN Films while also hosting a podcast titled "Fearless Conversation with Abby Wambach".
"Talking and reporting on things that I'm passionate about really, really was the selling point to me," Wambach told The Associated Press. "Because I don't want the rest of my life to be based on the fact that I played soccer. I want to be able to venture and learn about different things."
Wambach, international soccer's all-time leading scorer, says the first episode of her podcast will include discussion of her controversial comments surrounding what she called "foreign" players on the U.S. Men's National Team. The comments drew criticism from several, including Mix Diskerud and Alejandro Bedoya.
"Why not? I think people tend to steer away from stuff that has caused controversy in their lives," Wambach said. "For me, what better place to start? To be quite honest, it's been few and far between in my career, the reason being that I've been speaking for 23 other women, so I kind of towed the party line during that time."
What do you think of the Wambach news? Excited to see her work with ESPN? What do you expect from her new post-soccer career?
Share your thoughts below.