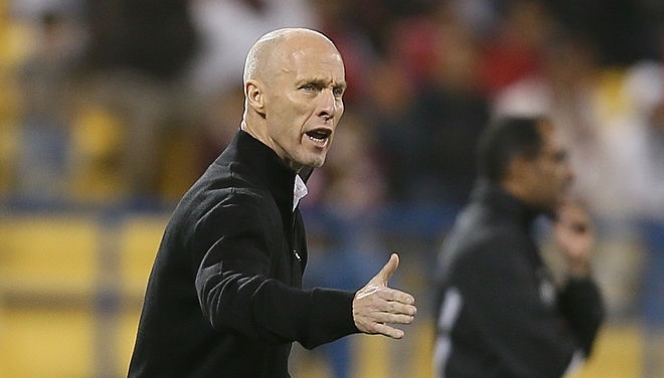 Le Havre AC is not officially out of the running for French Ligue 1 promotion, but it's pretty much a done deal.
Bob Bradley's side defeated Auxerre, 3-1, on the road, but FC Metz also earned three points on Friday. Metz's 2-1 victory over Tours FC sees them sit three points above Havre AC in the third and final promotion spot on the Ligue 2 table.
Both teams still have one game to play this season, but Metz currently has a six-goal advantage in the goal differential department.
Bradley took over as manager of the French club in November, and was tasked with leading Havre AC to promotion. Le Havre was in fourth place when the former U.S. Men's National Team head coach took the reins.
Havre AC has not played in Ligue 1 since the 2008-09 season, and the club finished in seventh place with 55 points last campaign.
Here is a look at the top of the Ligue 2 table and the remaining schedules for the clubs in the running for the third and final promotion spot:
Ligue 2 standings
1. Nancy (71 points | 20-6-11 | 55 Goals For | 30 Goals Against)
2. Dijon FCO (67 points | 19-8-10 | 60 Goals For | 36 Goals Against)
3. Metz (65 points | 19-10-8 | 54 Goals For | 38 Goals Against)
4. Le Havre AC (62 points | 18-11-8 | 47 Goals For | 37 Goals Against)
Team schedules
METZ
May 13 – at Lens
LE HAVRE AC
May 13 – vs. FC Bourg-Peronnas