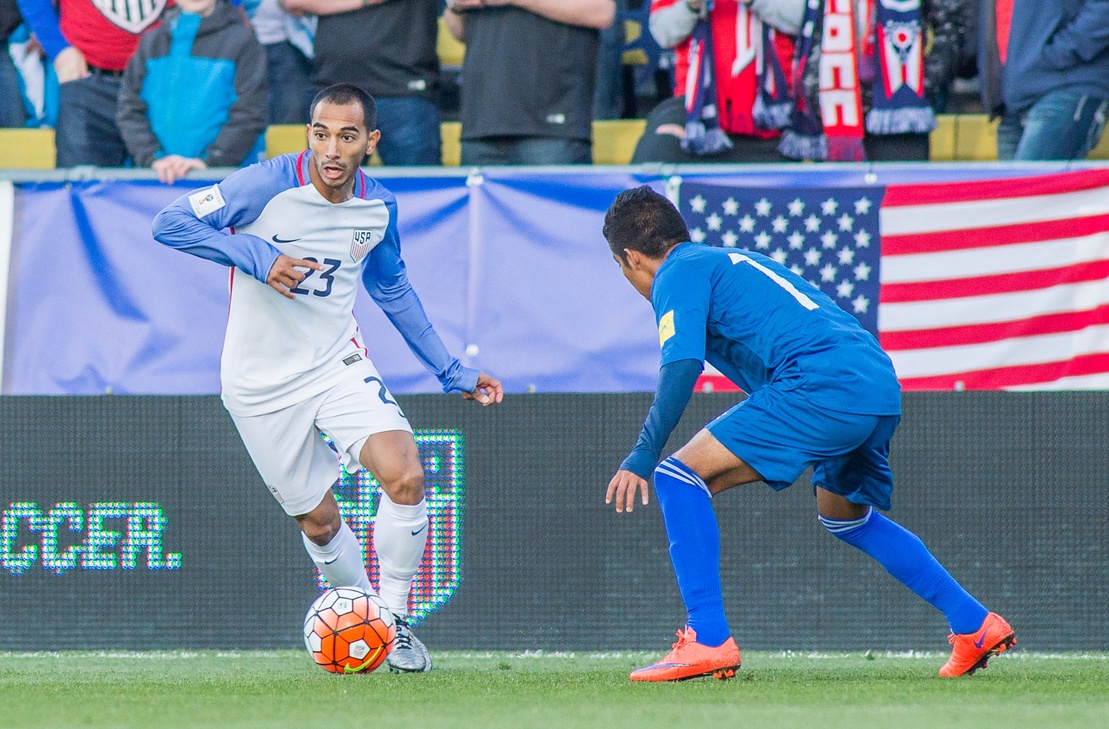 After suffering an injury with his club last week, Timmy Chandler will not take part in the upcoming Copa America.
U.S. Soccer announced on Friday that the federation has submitted a request to have Chandler removed from the U.S. Men's National Team's Copa America roster in favor of Edgar Castillo. The decision to remove Chandler from the roster comes after the fullback was diagnosed with a right quadriceps strain following Eintracht Frankfurt's successful relegation playoff battle with FC Nurnberg.
According to regulations, an injured player can be replaced up to 24 hours before the team's first match with the replacement coming from a 40-man preliminary roster.
Castillo joins the USMNT after starting the last two World Cup qualifiers against Guatemala. The Monterrey defender has 18 caps and is expected to report to camp following the Liga MX finals second leg against Omar Gonzalez's Pachuca on Sunday.
What do you think of the news? Expect Castillo to play a part in the Copa America?
Share your thoughts below.