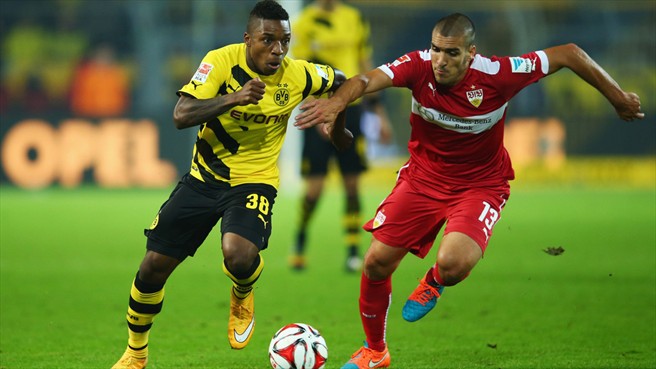 Joe Gyau's long-awaited comeback continued with another bit of positive news on Wednesday.
Gyau took to Instagram on Wednesday to announce that he has passed a fitness test. The 23-year-old Borussia Dortmund winger has been hampered by a knee injury that has kept him out of action for the entire 2015-16 season. Gyau initially stated in early April that he was "pain free" and hoping to return to the field soon.
https://www.instagram.com/p/BE_Ocm8MENV/
In 2014, the 23-year-old winger earned two caps for the U.S. Men's National Team in friendlies against the Czech Republic and Ecuador. In the second game, Gyau was forced out of action early into the match with what was eventually revealed to be a torn lateral meniscus. Since, Gyau has suffered numerous setbacks that have kept him out of action.
Prior to his knee issues, the America winger played in 11 games for Borussia Dortmund's second team during the 2014-15 season while scoring a pair of goals. In addition, Gyau made a substitute appearance for the senior team in September 2014.
What do you think of Gyau's announcement? Excited to see him returning to health? What do you expect from him in the coming months?
Share your thoughts below.