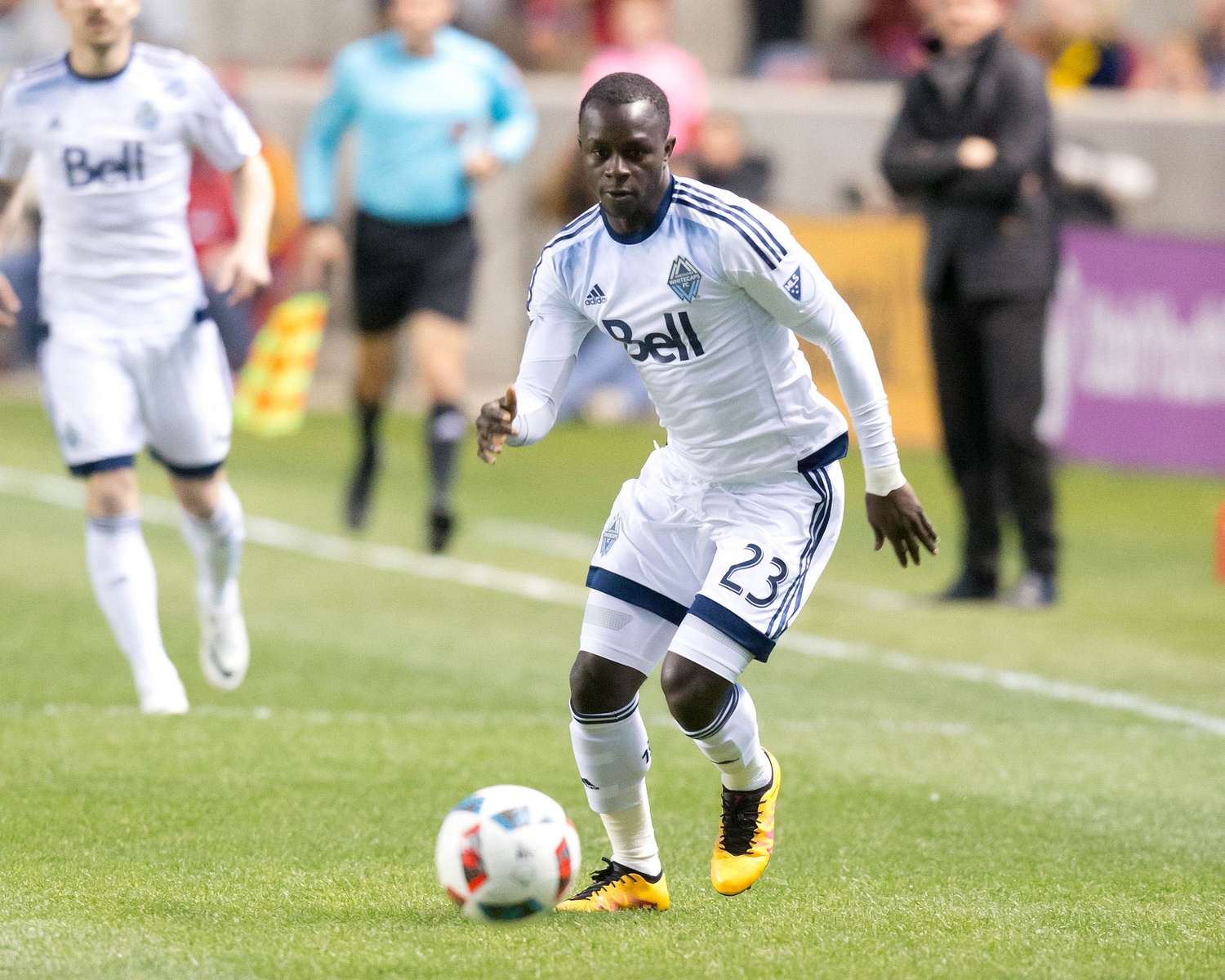 Kekuta Manneh has taken a long road towards achieving his dream of representing the U.S. Men's National Team, and the Vancouver Whitecaps forward recently took a major step forward in that pursuit.
Speaking to MLSSoccer.com, Manneh revealed that he is now eligible to apply for a U.S. passport. Once approved, Manneh would be eligible to represent the U.S. internationally following a process that has been several years in the making.
"I actually just finished all of my days," Manneh told MLS. "I'm really excited about how the whole process went and now we're finally there.
"It would mean a lot. My family, they live in Texas, and they've been very proud and very supportive of me throughout my career. Since I've lived with them, I remember the first time I asked mom to buy cleats and she said 'Let's go to the store and buy cleats'. They've been supporting me throughout my career and it would mean a lot to represent the country that they were from and I'd be very proud to do that."
Manneh's journey began in Gambia, where he was born and raised before moving to the U.S. in 2010. Drafted fourth overall by the Whitecaps in 2013, Manneh has since commuted to Canada from Point Roberts, Washington in order to fulfill requirements to obtain his U.S. citizenship.
The 21-year-old says he believes he can help the USMNT as either a forward or a left midfielder, with the latter proving to be his main position on the club level. The Whitecaps star is currently riding a bit of hot form, with two goals and two assists in his past two games.
"I have talked to Jurgen (Klinsmann). He's kept in contact once in awhile and I've called him once in awhile," Manneh said. "He kept me on my toes and told me that they're interested. That's really exciting to know.
"He says to just think I'm a good player and keep doing what I'm doing. At the moment, I'm on the right path, so it's just doing what I'm doing and improving every week, week by week."
While it may take several months for Manneh's status to clear, the forward is excited to be one step closer to achieving his dream of representing the U.S. on the game's biggest stage.
"It would mean a lot. Every soccer player wants to play for their nation, and if I could get that opportunity, it would mean the world to me," Manneh said. "I've always wanted to play in a World Cup. I remember watching the World Cup, sitting there and thinking how it would be if I was there. I remember watching Germany in the World Cup final and I wanted to be playing in this game. Being there would be very exciting and all of my dreams would come true."