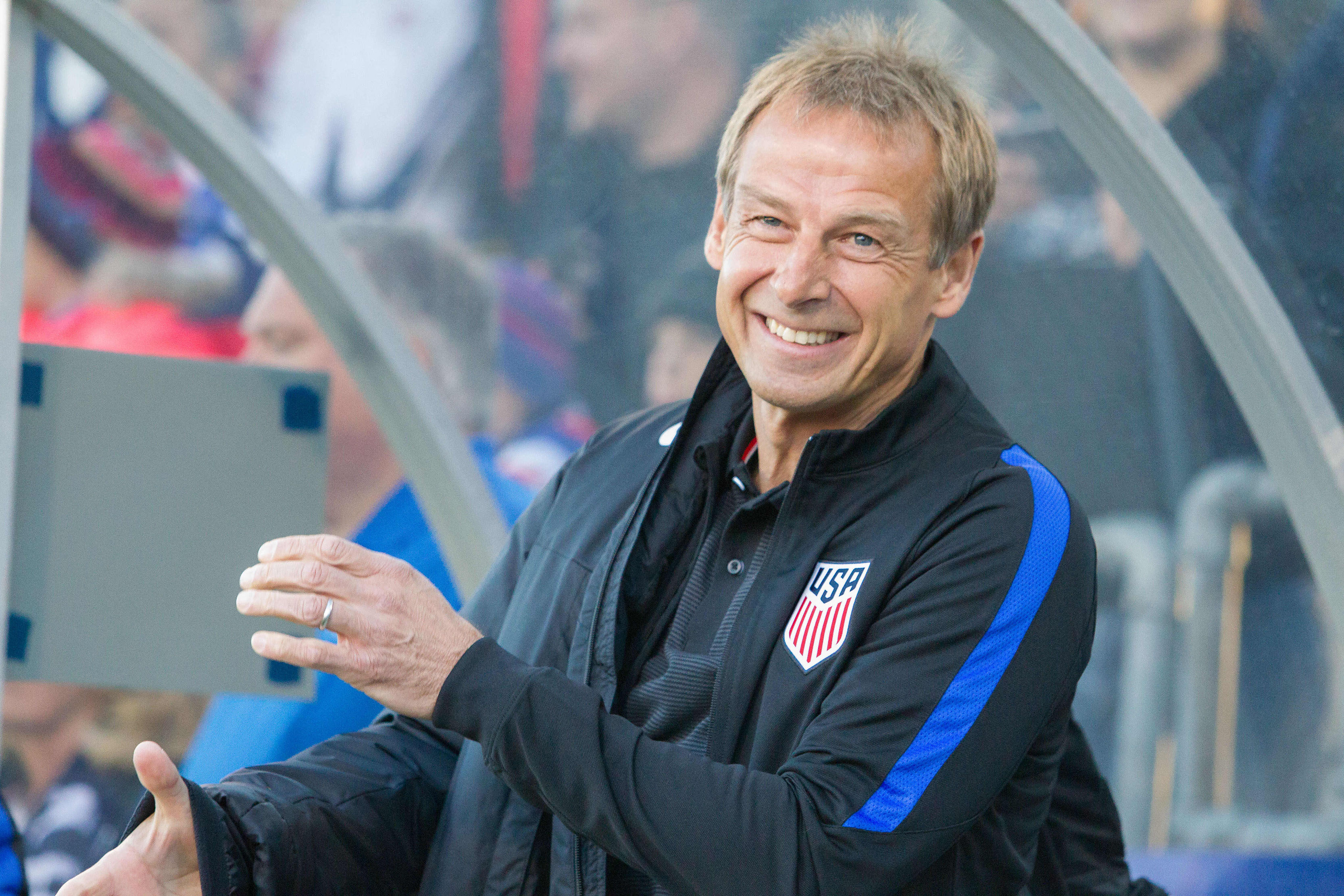 Dating back to the build-up to the 2014 World Cup, Jurgen Klinsmann's roster selections have always seemed to cause a bit of drama. The U.S. Men's National Team boss has faced his fair share of criticism for glaring omissions and head-turning selections in the two years following the world's biggest tournament.
Sunday's Copa America preliminary roster produced no such surprises, as Klinsmann's selections finally shifted from the bewildering to the conventional.
When U.S. Soccer unveiled Klinsmann's 40-man preliminary squad, there was no real head-turner, no Landon Donovan-like absence or Julian Green-like inclusion. Rather, Klinsmann released a list of players that were expected ahead of what could be a tournament of reckoning for the German-born head coach's regime.
Klinsmann's selections mix in the young with the old. On the veteran side, there were no shocking omissions or national team exoduses. Regulars like Clint Dempsey, Jermaine Jones and Kyle Beckerman all remain up for consideration despite their age, signaling confirmation of Klinsmann's view of the Copa America as more than a chance to blood youth. The youngest of selections, Christian Pulisic, has proved to arguably be the most in-form of the bunch with his recent performances with Borussia Dortmund.
In total, 10 players over the age of 30 are counted among the roster with several of them still proving vital to Klinsmann's plans. It was certainly an option to begin the phasing out of players like Beckerman and Jones, but the team's immediate chances would certainly be better with the duo on the roster. The same could be said for Pulisic, whose spot on the roster is about his ability to contribute to the current team, not just the hype that surrounds his bright future.
Perhaps the most surprising aspect of Klinsmann's roster selections were the positions where the chosen were listed. After being deployed consistently as a right midfielder with little success, DeAndre Yedlin is listed as a defender. Following months of success as a wide midfielder for Borussia Monchengladbach, Fabian Johnson is listed as a midfielder rather than a fullback. Just one player, Kellyn Acosta, is listed in a  position that differs from his typical club deployment, and, to be honest, the FC Dallas' midfielder's recent form for club and country make him a long-shot selection to begin with.
Are there players left off who have a case for the 40-man list? Jorge Villafana and Brek Shea probably have the strongest claims, especially considering the state of the USMNT's left back corps. However, with so much emphasis placed on this summer's tournament, it makes plenty of sense for Klinsmann to go with players recently in the fold over an uncapped product and a player still showing adjustments to the left back position. Players like Villafana, Shea, Fafa Picault and Sebastian Lletget may have their day, it just won't come this summer.
As for surprise inclusions, Eric Lichaj and Timmy Chandler spring to mind, but make some sort of sense given the situation at hand. The left back position appears to be Edgar Castillo's to lose, while Lichaj provides valuable and disciplined cover should anything go awry. Chandler, who has experienced an upswing on the club level following lackluster period, adds potential depth on either side of the centerbacks. Will the two make the roster? Perhaps not, but they do provide Klinsmann with experienced and familiar options should the need arise.
Following two years of experimentation, shuffling and learning curves, Klinsmann's USMNT is finally in a position to be assembled in the most logical way possible. There are still decisions to make and 17 names to remove from the roster, but Klinsmann's initial selections signal a shift in thought process ahead of what could be a program-defining event.
There will be no hoopla or hysteria, at least for the time being. Preliminary rosters are supposed to be fairly straight-forward, and Klinsmann's was exactly that. The initial process of assembling the USMNT for the Copa America was a positive one, and the team will likely be better for it come this summer.