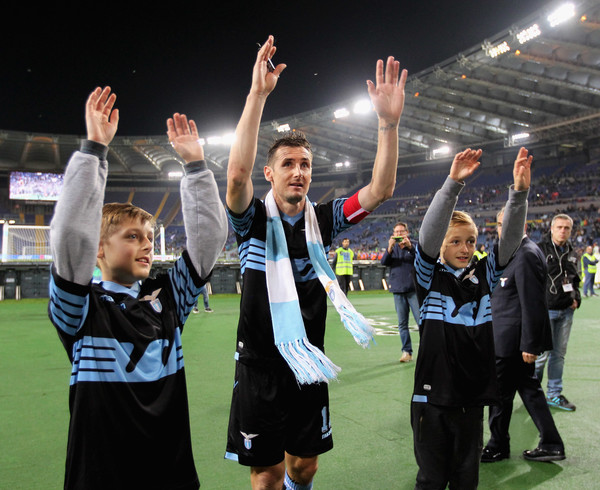 Miroslav Klose's successful career in Europe could have come to a close on Sunday, but the veteran German striker says he's not done playing just yet.
With the New York Red Bulls reportedly among the contenders to sign the 37-year-old, as well as 2.Bundesliga side Kaiserslautern, Klose hasn't revealed his future plans although insists he won't retire.
"I haven't decided yet," Klose told Mediaset Premium. "I told my manager that I wanted to end the season well, then we'll see what's on the table.
"I am still having fun and feel that I am in good shape, so I want to continue scoring goals."
Klose closed out his five-year stint with Serie A club Lazio on Sunday, notching a penalty kick goal in the second-half. The former Germany international finished the 2015-16 campaign with seven goals in 24 appearances for the eighth-place team.
Prior to his time at the Stadio Olimpico, Klose began his career at Kaiserslautern, before moving his way up the German ladder with Bundesliga sides Werder Bremen and Bayern Munich.