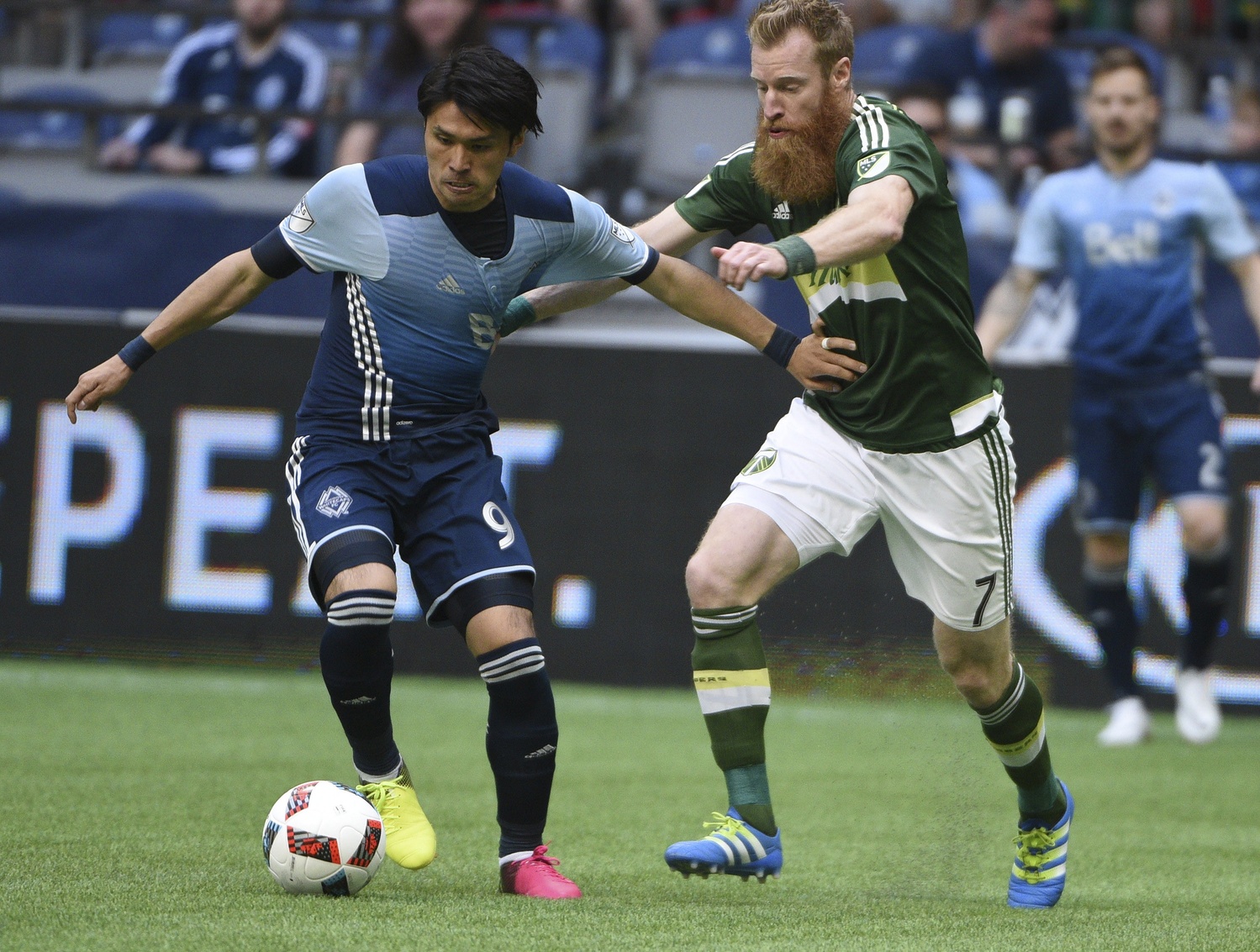 Heading into halftime, the Vancouver Whitecaps saw themselves trailing yet again, but an inspired second half performance was enough to lead the Canadian club to victory over Cascadia rivals.
Second-half goals from Masato Kudo and Christian Bolanos proved enough to push the Whitecaps to a 2-1 victory over the Portland Timbers on Saturday at BC Place. The victory sees the Whitecaps bounce back from a one-point double game week, while the Timbers' defeat was the team's first since April 13.
Down a goal following Nat Borchers' first-half opener, the Whitecaps leveled the scoreline in the 60th minute through Kudo. Following a deflected cross from the left side, Kudo found himself on the ball and in plenty of space as he drove into the box. With no one around him, Kudo fired a shot to the near post to push the score to 1-1 while notching his first MLS goal.
Bolanos' game-winner came just six minutes later, and it was far from pretty. Well outside the box, Bolanos played a hopeful cross over the top towards Blas Perez. Distracted by the forward, goalkeeper Jake Gleeson found himself fooled, allowing the ball to slip through his grasp and into the back of the net.
Aside from the error, Gleeson was a major reason the Timbers found themselves within striking distance throughout the second half. The goalkeeper made a whopping 11 saves, but it was the one that slipped through his grasp that proved to be the game's pivotal moment.
Following the win, the Whitecaps return to play midweek in a clash with the Chicago Fire on May 11, while the Timbers face a trip to FC Dallas that same day.
MAN OF THE MATCH
Even though his goal wasn't exactly a masterclass, Christian Bolanos' performance was a mighty one for the Whitecaps. Facing a difficult Timbers midfield unit, Bolanos marshaled the game on the right side and netted the deserved game-winning goal.
MOMENT OF THE MATCH
For a team that has struggled with putting together a complete performance in recent weeks, Masato Kudo's opener could be a goal that turns the tide. Coming out of halftime down, the Whitecaps needed a spark, and the forward's first MLS goal provided one.
MATCH TO FORGET
Diego Valeri usually proves to be the difference for the Portland Timbers, and his performance on Saturday was certainly indicative of his importance. The Argentine's touches were heavy and his passing was just a bit off in what certainly wasn't his best game of the season.