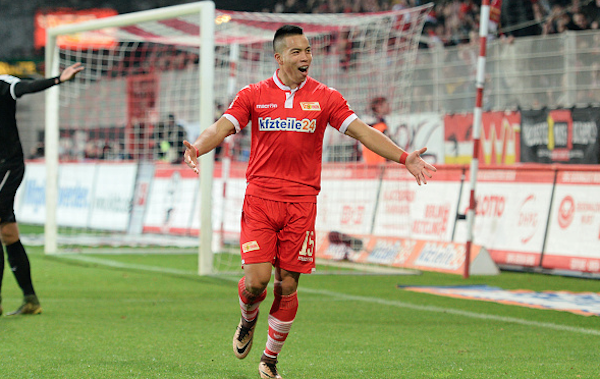 Bobby Wood has dazzled in his time with Union Berlin of 2.Bundesliga, and now he may be ready for another big move in Germany.
The 23-year-old U.S. international appears set for a move to German top flight side Hamburg, according to Kicker.
This season has certainly been a breakout one for Wood, who notched 17 goals in 30 matches for the second division club. The striker has also been earned various call-ups to the U.S. Men's National Team, including an initial selection for the team's Copa America roster.
A recent report suggested that Hamburg would be willing to pay in the realm of $3.5 million to acquire Wood from Berlin. Wood reportedly has a release clause of over $4 million in his contract, which Hamburg would have to meet in order to acquire the American.
What do you think of this report? See Hamburg being a good destination for Wood? Think he can score goals in the Bundesliga? Hoping he starts in Copa America?
Share your thoughts below.