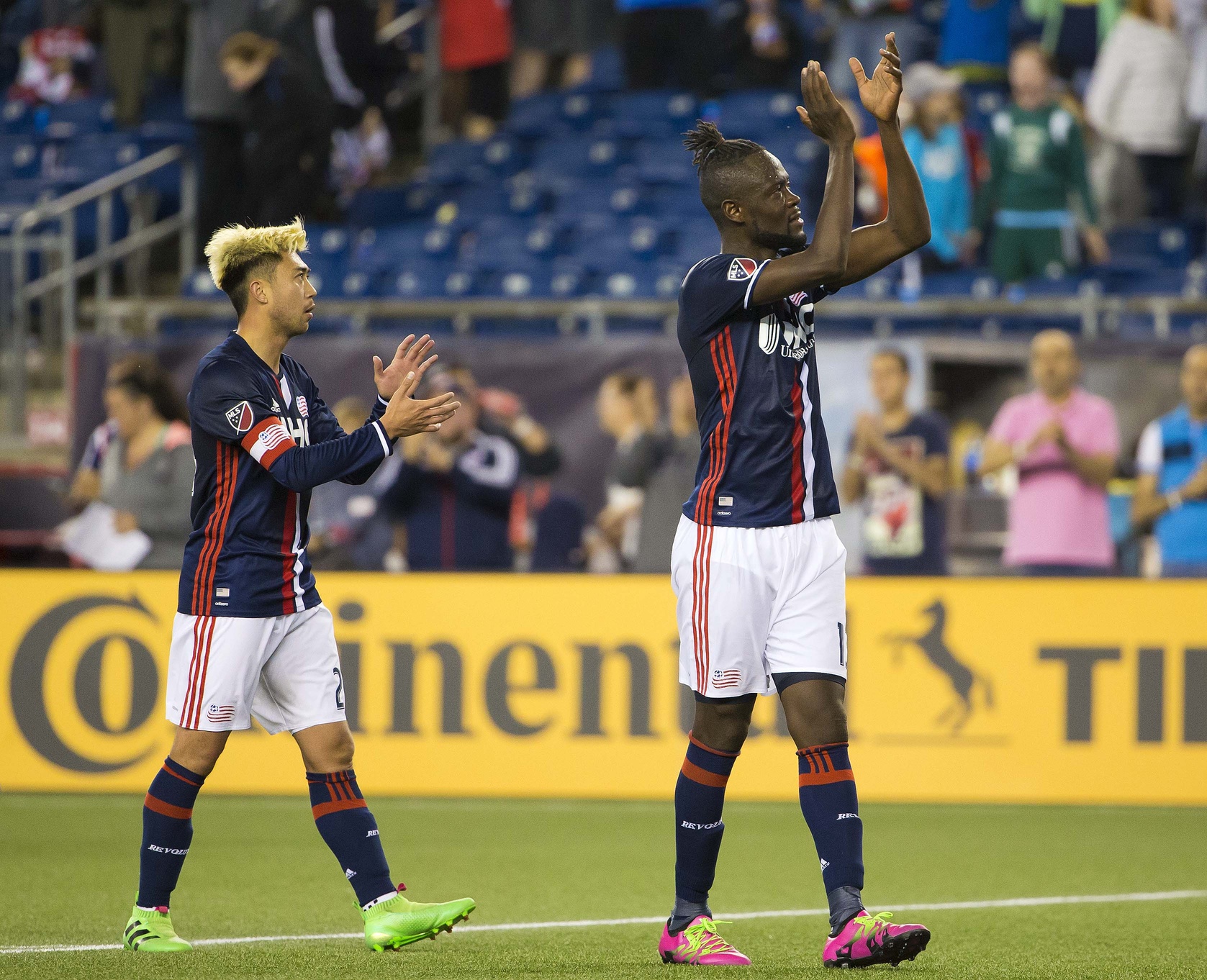 While the ramifications of the Kei Kamara trade were felt throughout MLS, the two teams involved in the deal for the star striker earned positive results in their first games since the transaction was completed.
Utlilizing Kamara for the first time, the New England Revolution toppled the Chicago Fire, 2-0, on Saturday, while the Crew emerged with a 1-1 draw against the Colorado Rapids.
Even with the draw, the Rapids continued to surge with a midweek win over Sporting KC. However, FC Dallas and the Vancouver Whitecaps were the week's big movers, as the two combined for four wins throughout the week.
In the East, NYCFC inserted themselves into the list of contenders with a win over the Portland Timbers, while both Toronto FC and the Montreal Impact failed to pick up victories.
Here's a closer look at this week's SBI MLS Power Rankings:
11. (10) PORTLAND TIMBERS (3-6-3)

LAST WEEK: Lost to FC Dallas, 2-1, on Wednesday; Lost to NYCFC, 2-1, on Sunday
THIS WEEK: vs. Vancouver Whitecaps on Sunday

OUTLOOK: A brutal week for the defending MLS Cup champions, who snatched exactly zero points from a possible six. The loss to NYCFC was particularly cruel, but Fanendo Adi's continued scoring run gives at least some sort of positive to a bad, bad week.
–————————-
12. (15) NEW YORK CITY FC (4-3-4)


LAST WEEK: Defeated Portland Timbers, 2-1, on Sunday
THIS WEEK: at Toronto FC on Wednesday; vs. New York Red Bulls on Saturday

OUTLOOK: Once again, NYCFC put forth another performance that was arguably the best of their season. Tommy McNamara is playing like a superstar, as the midfielder continues to provide that second scoring option alongside David Villa. NYCFC is rolling heading into a very difficult pair of matches that could see them truly emerge as a legitimate threat to take down the East.
————————-
13. (14) SPORTING KANSAS CITY (5-6-2)

LAST WEEK: Lost to Colorado Rapids, 1-0, on Wednesday; Defeated Orlando City, 2-1, on Sunday
THIS WEEK: at Colorado Rapids on Wednesday, vs. Orlando City on Sunday.

OUTLOOK– Following another setback midweek, Sporting KC finally got back in the win column for the first time in seven games. With three of the team's next four games coming at home, Sporting KC has a chance to claw their way back up the table following a miserable run.
————————-
14. (16) COLUMBUS CREW (2-4-4)


LAST WEEK:  Tied Colorado Rapids, 1-1, on Saturday
THIS WEEK: at Toronto FC on Saturday

OUTLOOK: The first result of the post-Kei Kamara era was largely a positive one. Facing a surging Rapids team, the Crew snagged a point while offering glimpses of what they will look like without their former striker. There is still work to be done, especially on set pieces, but the Crew can take some positives into a clash with TFC.
————————-
15. (18) D.C. UNITED (3-4-4)


LAST WEEK: Defeated New York Red Bulls, 2-0, last Friday
THIS WEEK: at Philadelphia Union on Friday

OUTLOOK: It wasn't a complete masterclass, but D.C. United put forth a very good performance to topple the rival Red Bulls. Patrick Nyarko has enjoyed a bit of a rebirth with his new club, and D.C. continues to hang around the pack of playoff contenders.
————————-
18. (17) HOUSTON DYNAMO (3-6-2)


LAST WEEK: Lost, 3-1, to San Jose Earthquakes on Wednesday; Defeated Real Salt Lake, 1-0, on Saturday
THIS WEEK: at Chicago Fire on Saturday

OUTLOOK: A down and then up week for the Dynamo, who did very well to take down RSL on Saturday. After collapsing in the second half against the Earthquakes, Owen Coyle's side did well to bounce back and show character after playing so poorly to start the season.
————————-
19. (20) NEW ENGLAND REVOLUTION (2-3-7)

LAST WEEK: Defeated Chicago Fire, 2-0, on Saturday
THIS WEEK: vs. FC Dallas on Saturday

OUTLOOK: Kei Kamara didn't steal the show in the win over the Fire, but the star forward certainly impressed in his Revs debut. Defensively, the Revs held the Fire to seal their first shutout since March 12. If Saturday's performance is any indication, and it may not be given the opposition, the Revs are set for an upswing with their new forward leading the charge.
————————