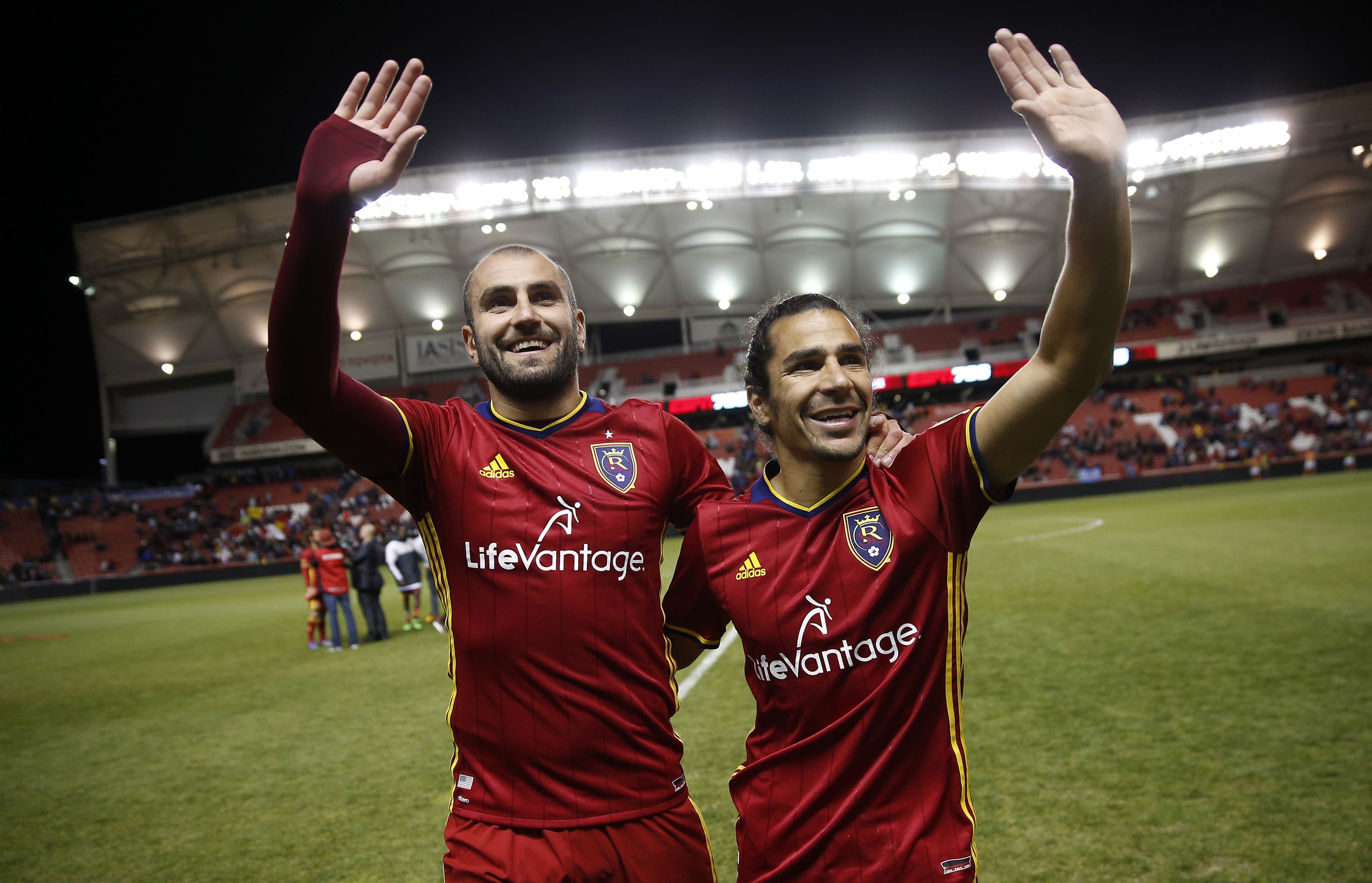 The Western Conference continues to dominate the MLS landscape, but an Eastern Conference side recorded the most impressive result of the weekend.
After snapping a massive season-opening losing streak the week prior, the New York Red Bulls proved they are back in business with a 4-0 demolition of FC Dallas. For the Western Conference contender, it was a worrying performance following a previous 3-0 beating from the Vancouver Whitecaps.
In the West, the status quo was maintained to some degree. The LA Galaxy, Colorado Rapids and Real Salt Lake each earned respectable results to remain among the conference's elite. Meanwhile, the Philadelphia Union, Montreal Impact and Orlando City SC were forced into draws to headline the East.
Here's a closer look at this week's SBI MLS Power Rankings:
8. (4) FC DALLAS (5-3-2)


LAST WEEK: Lost, 4-0, to New York Red Bulls on Friday
THIS WEEK: At Toronto FC on Saturday
OUTLOOK– Two weeks have produced two losses by a combined 7-0 scoreline for a struggling FC Dallas team. The defense absolutely wilted this past weekend, while even the return of Mauro Diaz wasn't enough to spur the attack. FC Dallas is either transcendent or very bad, making the Western Conference contenders a bit of an enigma through 10 games.
————————-
9. (11) PORTLAND TIMBERS (3-3-3)

LAST WEEK: Tied New England Revolution, 1-1, on Wednesday; Defeated Toronto FC, 2-1, on Sunday
THIS WEEK: vs. Vancouver Whitecaps on Saturday
OUTLOOK– A positive week for the Timbers, who netted four points from a pair of tough fixtures. Goalkeeper Gleeson emerged as the star, while Diego Valeri looked as impressive as ever. With Darlington Nagbe back in action, the Timbers are doing well after some initial struggles to start the season.
–————————-
13. (15) SEATTLE SOUNDERS (3-4-1)

LAST WEEK: Defeated Columbus Crew, 1-0, on Saturday
THIS WEEK: vs. San Jose Earthquakes on Saturday
OUTLOOK– Jordan Morris' third finish in as many games wasn't pretty, but it was enough to win the game for the Sounders. Following a barren period, Morris appears to have found his way. To date, the Sounders have yet to beat a Western Conference team, but will have three straight chances to do so, starting with this weekend's clash with the Earthquakes.
————————-
14. (12) COLUMBUS CREW (2-4-2)


LAST WEEK: Lost, 1-0, to Seattle Sounders on Saturday
THIS WEEK: vs. Montreal Impact on Saturday
OUTLOOK–  A bit of a setback for the Crew, who had their chances to get a result against the Sounders. Federico Higuain and Ethan Finlay were uncharacteristically sloppy, while Kei Kamara remains isolated from the rest of the attack. It's still not quite there for the Crew, who have shown flashes of last season's team but can't quite muster the viciousness of last season's attack.
————————-
15. (13) VANCOUVER WHITECAPS (3-5-2)


LAST WEEK: Tied Sporting KC, 1-1, on Wednesday; Lost, 3-2, to NYCFC on Saturday
THIS WEEK: vs. Portland Timbers on Saturday
OUTLOOK– After a decent performance against Sporting KC on Wednesday, the Whitecaps just couldn't keep it together defensively against NYCFC. It comes down to putting it all together on both sides of the ball, something the Whitecaps haven't been able to do to this point.
————————-
16. (14) D.C. UNITED (2-3-4)


LAST WEEK: Tied Chicago Fire, 1-1, on Saturday
THIS WEEK: vs. New York City FC on Sunday
OUTLOOK– D.C. United's on-and-off attacking performances continued with a draw against the Fire. DCU was forced to rally, and did so to earn their third road point from four games. All things considered, not bad, but D.C. United will hope to be a bit more consistent in the attack going forward.
————————-