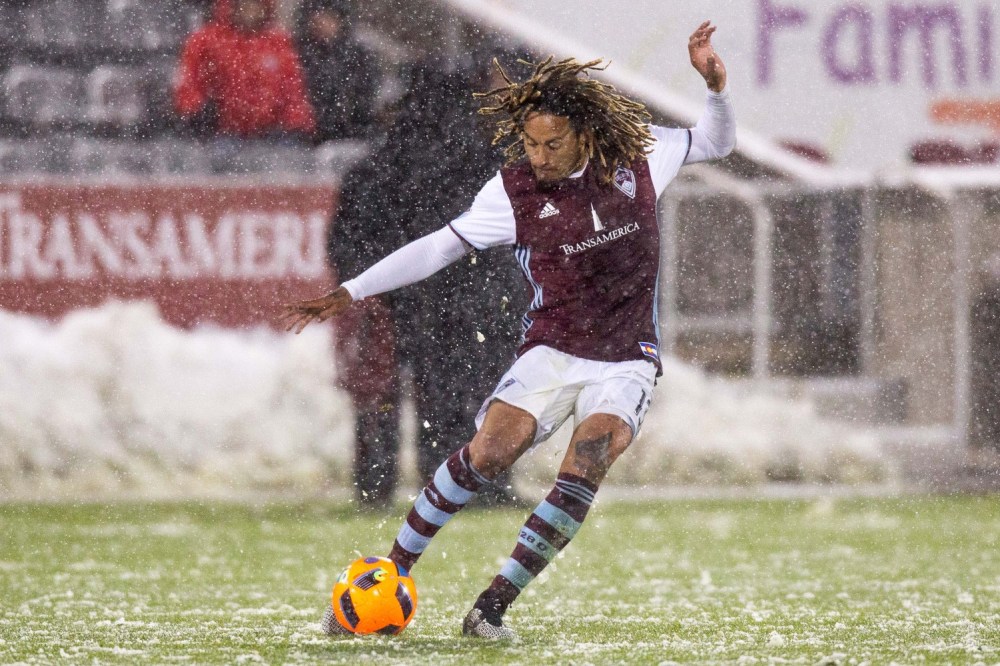 After waiting weeks to begin play this season, Jermaine Jones has made the Colorado Rapids a force to be reckoned with in the Western Conference.
The U.S. Men's National Team midfielder came into Pablo Mastroeni's side in mid-April and helped them finish with an impressive 4-1-1 record during the month, which helped earn the Rapids SBI MLS Team of the Month honors.
The Rapids' wins were against playoff contenders, too. They started off the month with a home win against Toronto FC before posting wins against Sporting Kansas City, the New York Red Bulls and the Seattle Sounders.
While Jones, who has recorded two goals and two assists in three games thus far, has taken most of the spotlight, Designated Player Shkelzen Gashi also stepped up his game in April. The Albanian attacker scored twice and assisted twice to also be one of the leaders for a Rapids side that now sits atop the Supporters' Shield standings based on goal differential.
Luis Solignac has also been key for the Rapids, leading the team in goals scored this past month with three.
Overall, April was a great month for the Rapids, as they beat out Real Salt Lake and the LA Galaxy for SBI MLS Team of the Month honors.
What do you think of the Rapids' performances throughout April? Which team stood out to you throughout the last month of MLS action?
Share your thought below.