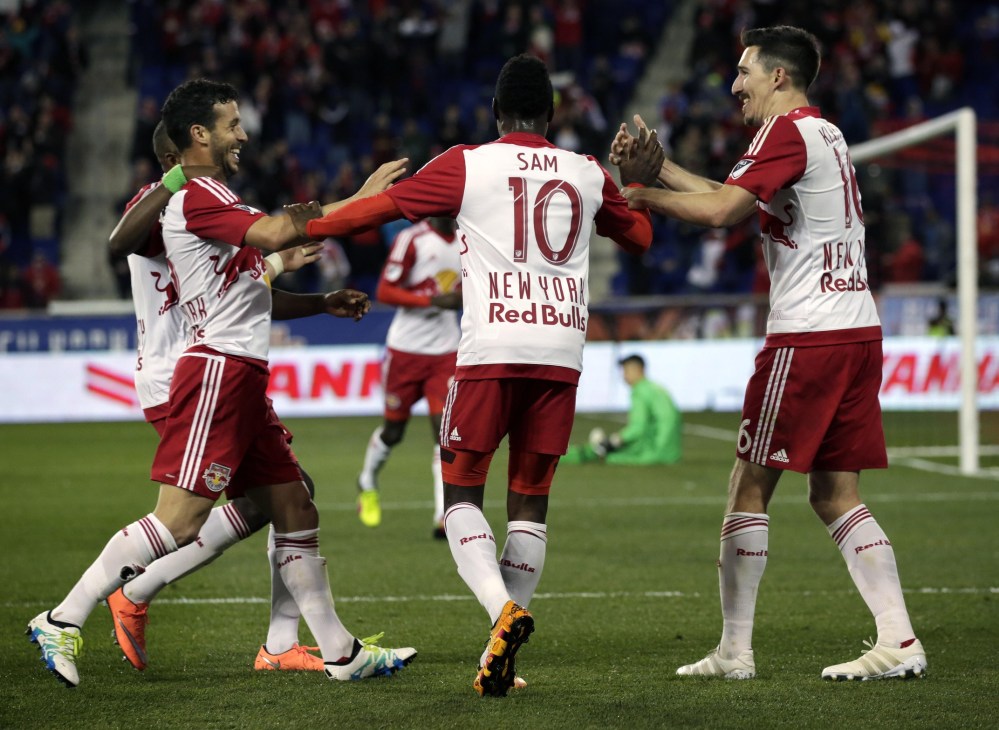 Most supporters who have followed the New York Red Bulls this season know the club has created ample opportunities to score, and the floodgates finally opened on Friday.
FC Dallas has been one of the league's strongest teams to date this season, but it was no match against a lethal Red Bulls side at Red Bull Arena. Lloyd Sam, Sacha Kljestan, Mike Grella and Felipe each scored a goal in the 4-0 victory, earning Jesse Marsch's men honors as SBI MLS Team of the Week.
The defense, to its credit, also performed the best it has all season, as it claimed its first shutout of the 2016 campaign.
The Red Bulls' wonderfully-worked free kick encapsulated the club's performance on the day. With the score level in the 37th minute, Sacha Kljestan chipped the ball to the back post after Mike Grella and Bradley Wright-Phillips had ran over the ball. Sal Zizzo was in the box to pass the cross back towards the center, where Lloyd Sam tapped in the chance.
The Red Bulls beat out Real Salt Lake and the Portland Timbers for SBI MLS Team of the Week honors.
What do you think of the Red Bulls' performance? Which team stood out the most to you?
Share your thoughts below.