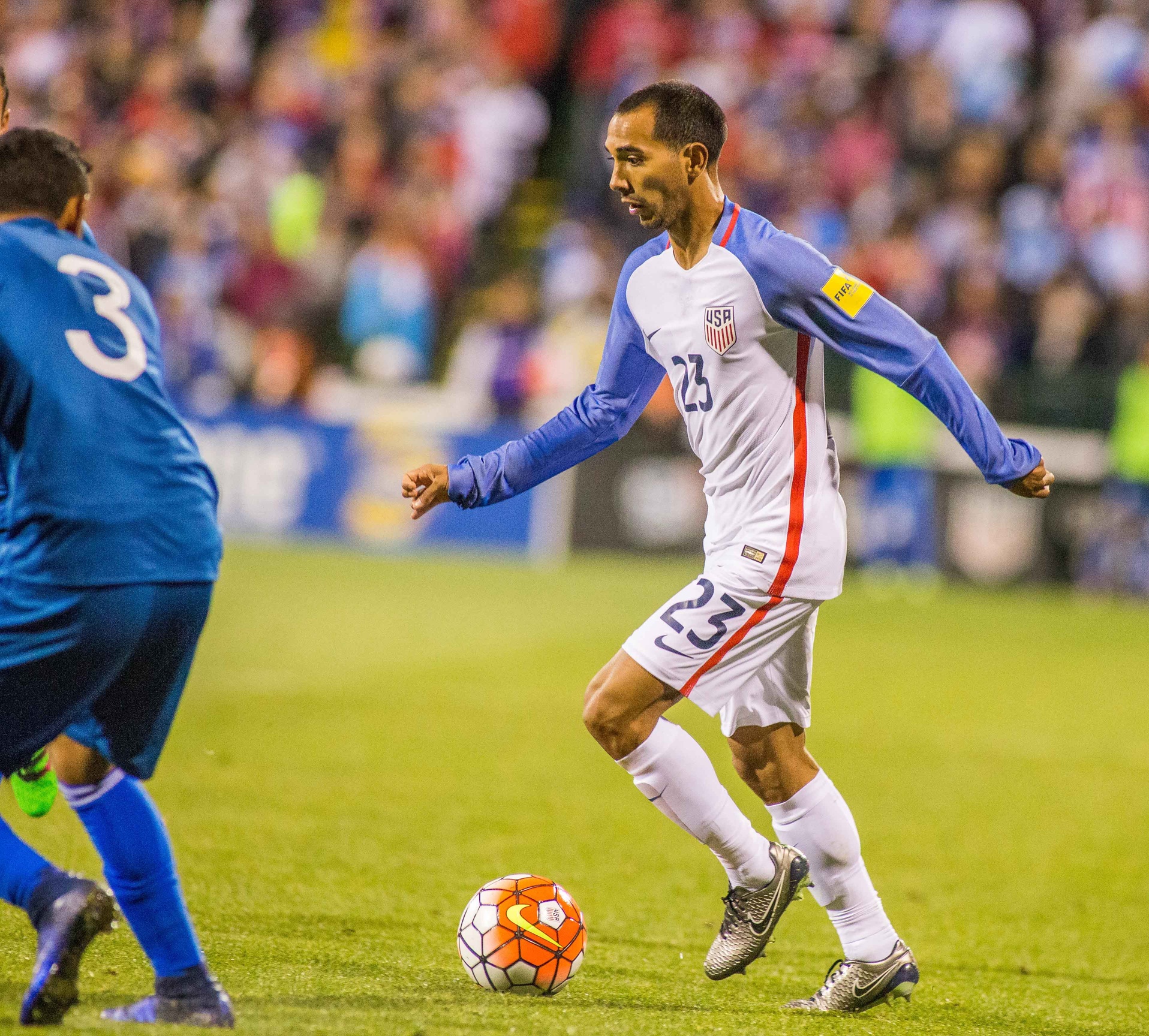 The U.S. Men's National Team faced its first bit of adversity on Friday as Jurgen Klinsmann was forced to make a change to his team's Copa America roster. However, Klinsmann and the USMNT expect business to continue as usual with the addition a veteran option.
U.S. Soccer announced on Friday that Edgar Castillo would replace Timmy Chandler on the Copa America roster. After suffering an injury with Eintracht Frankfurt, Chandler was deemed unfit for the Copa America, prompting a bit of rearranging just one week before the Copa America. While Castillo will be unable to join the team for Saturday's friendly due to club obligations, the veteran defender inspires confidence from his coach heading into the Copa America.
"We gave it a try and we knew that he had that issue, but that happened in the last game where we already had to name the roster," Klinsmann said. "He had to go into the relegation battle with Frankfurt and then he came in and, unfortunately, confirmed a bigger injury than we hoped. We are prepared for those cases. We are still a week away from the opening game, and if something happens before the third of June, we have all of the options there if, God forbid, we have an injury.
"(Castillo) has had a tremendous season with Monterrey," Klinsmann added. "They're going to play the second final on Sunday against Pachuca and they're going to want to turn it around after the first result. He's always been part of the group, so it's an automatic decision."
The backing of Castillo extended to his teammates. With 18 career caps to his name, Castillo has proven his mettle in a U.S. jersey, with his most recent performances coming in a pair of World Cup qualifiers against Guatemala.
While he may not provide the versatility of Chandler, Castillo provides a talented offensive threat from the fullback position while also providing a strong second option behind probable starter Fabian Johnson.
In Castillo, Klinsmann has a natural left back option should he feel the need to push Johnson up the field. In a late game situation that requires some help on the wings, Castillo's presence could prove a help to the USMNT heading into the upcoming tournament.
"Edgar is obviously a guy who has been a part of the group for a lot of years," Michael Bradley said. "When he comes in, we know what we're getting in terms of a guy who, on the left side in the back, is able to defend and use his quickness to be hard to play against, but still get forward and give us good things in the attack."
"Edgar has had a great year down in Mexico," added Graham Zusi. "He's a player who, like most of our outside backs on this team, gets forward and creates as well. A veteran, and he'll slide right in."
What do you expect from Castillo? Do you foresee him getting any playing time at the Copa America?
Share your thoughts below.