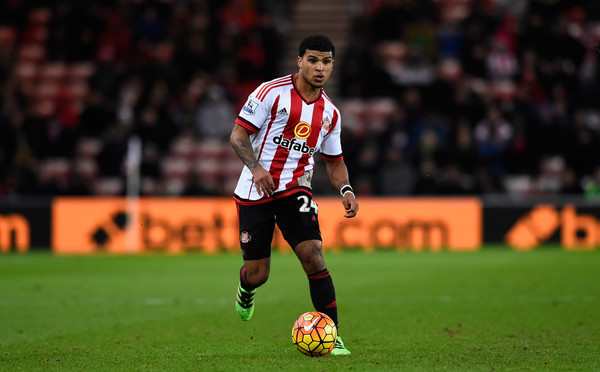 Heading into a busy summer, DeAndre Yedin's club future remains uncertain, and the U.S. Men's National Team fullback is expecting to keep his options open through this summer's Copa America.
Bound for Miami for USMNT camp, Yedlin is fresh off of a successful relegation fight with Sunderland, who went unbeaten over the team's final six games to seal a finish two points out of the relgation zone. In total, Yedlin made 23 appearances for Sunderland this past season.
With his loan spell with the Black Cats over, Yedlin is set to return to Tottenham, who enter 2016 with a stable core of right back options in Kyle Walker and Kierran Trippier.
In recent weeks, Yedlin has been linked with both loans and transfers away from Tottenham, with Sunderland reported to be one of various Premier League teams in pursuit of the 22-year-old fullback. Speaking to Goal USA, Yedlin says he won't be focusing on his club situation until after this summer's Copa America, which could prove a vital one for a player likely set to join a new club before the Premier League season.
"It's definitely a door I would not close. I would not mind going back (to Sunderland)," Yedlin told Goal USA. "I had a great time there. I'm keeping all doors open, I don't want to shut any right now. Any opportunity that is offered to me is a big opportunity. When you're dealing with the Premier League, it's still unbelievable to think that I'm playing in the Premier League.
"I don't want to close any doors right now," he added. "I'll just keep my head down and perform at Copa America. Obviously if I can have a good tournament here it'll impress a lot more people."
Yedlin is set to join the USMNT for this weekend's friendly against Puerto Rico and is one of 40 players on Jurgen Klinsmann's preliminary roster for the upcoming Copa America.
What do you expect from Yedlin at the Copa America? What teams would provide good fits? Expect him to make a loan or transfer move away from Spurs?
Share your thoughts below.