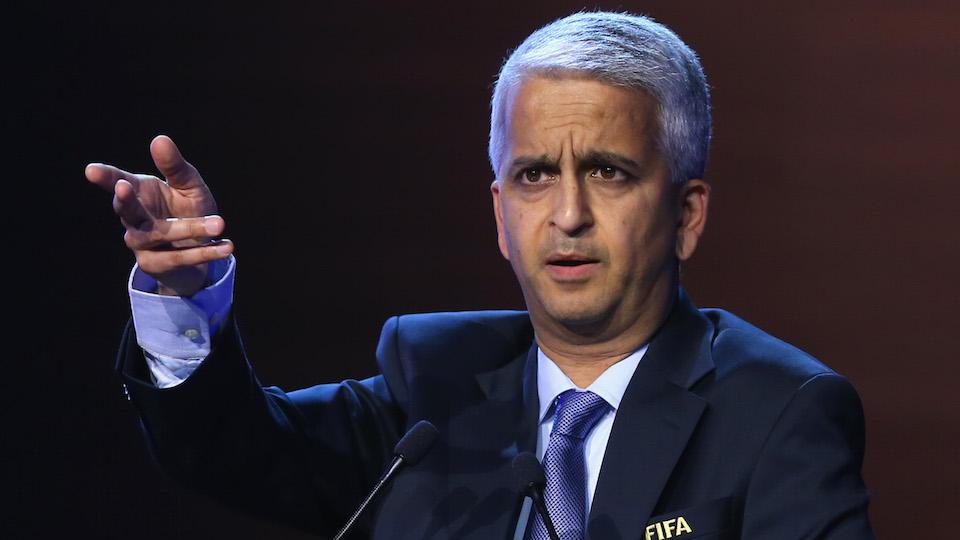 Tuesday night's 4-0 loss against Argentina hurt all parties involved within the U.S. Men's National Team, but U.S. Soccer president Sunil Gulati still believes the side accomplished a great deal this summer despite the defeat.
"I was feeling a lot better about it three or four hours ago, but it's a strange feeling right now as we've gotten to the semifinals, which is an accomplishment," Gulati said following the defeat. "But then it's not an easy loss today."
The U.S. battled back after an opening day loss to Colombia by rattling off three consecutive wins at the Copa America Centenario against Costa Rica, Paraguay and Ecuador.
As Gulati noted after the Argentina match, though, the three remaining semifinalists that joined the U.S. are currently ranked no. 1, 3 and 5 in the latest FIFA World Rankings, while the Americans sit 31st.
While rankings don't necessarily predict outcomes of matches, Argentina's talent proved to be too much for the U.S., which is something Gulati noted.
"We got outplayed badly by a very good team and when they scored so early it kind of changed everything," Gulati continued. "At every position, this was an incredible team."
Combined losses from in the knockout rounds from Mexico and the USMNT have raised questions over the inferiority of CONCACAF in comparison to CONMEBOL. El Tri was publicly blasted over their 7-0 quarterfinals defeat against Chile, before the U.S. suffered their ill-fated loss to La Albiceleste on Tuesday.
While drastically lopsided score lines could easily draw a barrier between the two soccer federations, Gulati remained confident after CONCACAF's progress, citing their most recent World Cup success.
"Based on those two scores you could say that, but yet three [CONCACAF] teams get through to the second round of the World Cup two years ago," Gulati said of the difference between the federations. "CONMEBOL is great on the field, even without Brazil in the second round. They've got some terrific soccer teams."