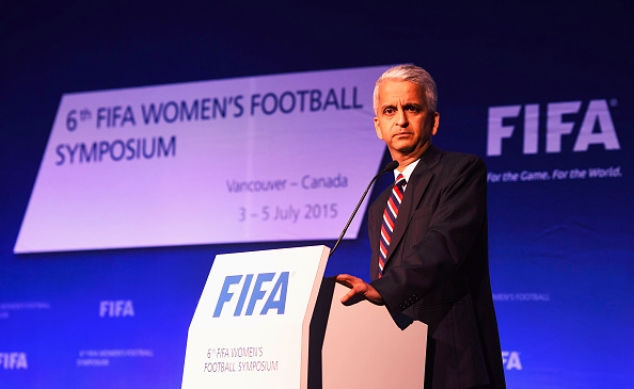 Sunil Gulati admits that a tournament similar to the Copa America Centenario could be a possibility for the future, but the U.S. Soccer president insists that talks of ongoing discussions are a bit premature.
According to Gulati, there have been no discussions between CONCACAF and CONMEBOL with regards to combining the Copa America and Gold Cup. Gulati's statement comes just one day after ESPN reported that the two federations were looking to stage a combined tournament in the U.S. every four years. However, Gulati says the reports are "completely inaccurate".
"There have been no discussions about future events with U.S. Soccer and FIFA, or CONCACAF and CONMEBOL about this," Gulati said Tuesday. "I made sure that, in order to make the second part of that statement, that I talked to (CONCACAF president Victor Montagliani) yesterday. He's had no discussions with anybody at CONMEBOL about it.
"There is nothing imminent, no plans, no discussions have taken place," Gulati added. "Having said all of that, could there be discussions about it? Sure, but nothing has happened to date."
Gulati says that the ongoing Copa America Centenario has exceeded expectations. Entering Tuesday, average attendance sits at 40,000, compared to an average of 19,000 at last year's tournament in Chile.
"This is the Centenario for Copa America, but if we were thinking about a combined event in the future it wouldn't have to be a Copa America," Gulati said. "It would be some new created event where it might be an equal number of teams for example, where all those things that are specific to Copa America wouldn't necessarily be in place.
"This is a specific event, 100th anniversary, approved on the FIFA calendar and so on," Gulati added. "What we might talk about for a future event would for a new event."