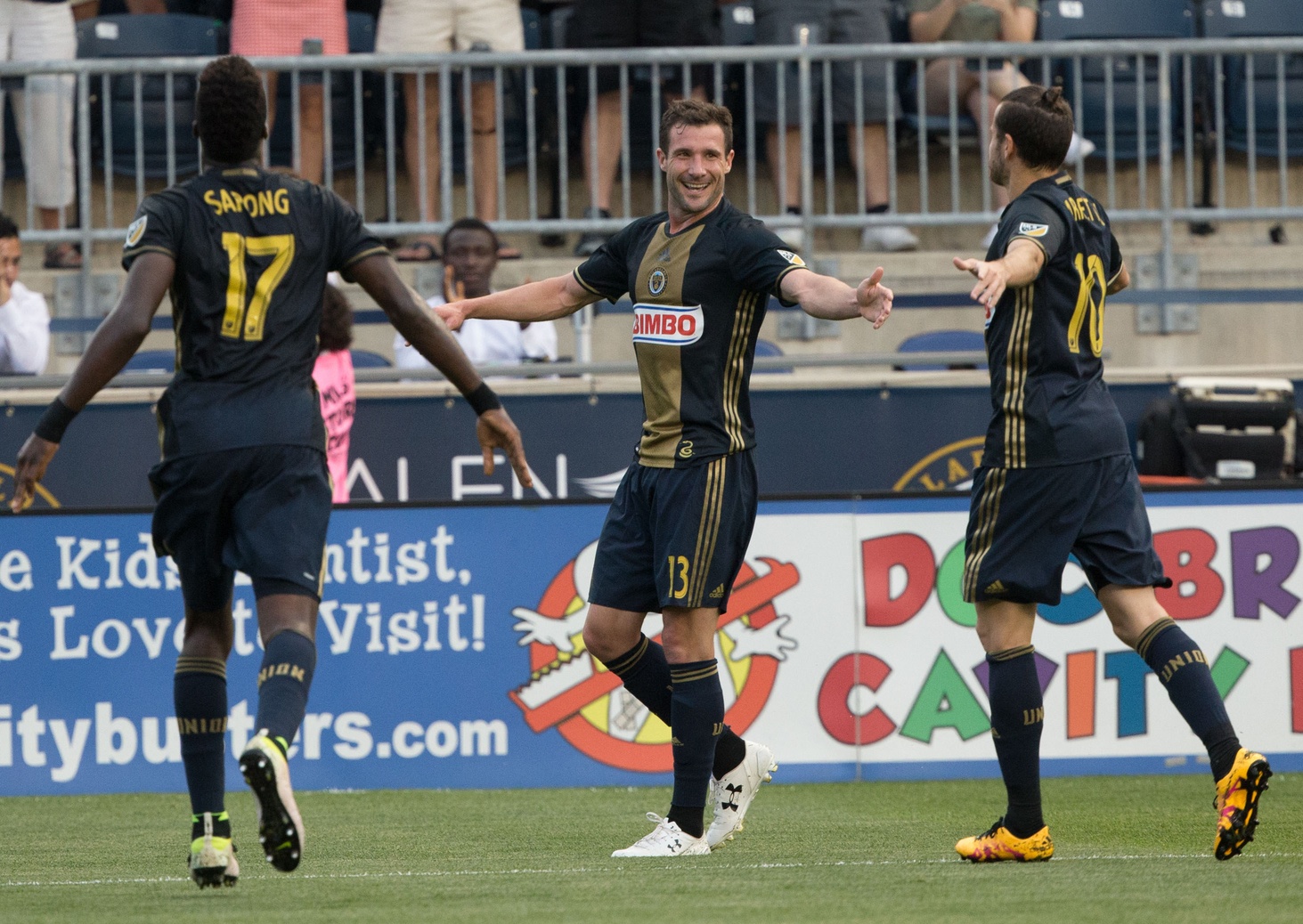 While Ola Kamara keeps scoring for Columbus Crew SC, Chris Pontius continues to impress in his first season with the Philadelphia Union.
The 29-year-old netted his fifth goal of the season, helping the Union defeat the Crew 3-2 at Talon Energy Stadium. The midfielder's solid performance earned him SBI MLS Player of the Week honors.
The Union trailed after 14 minutes, but it was Pontius who helped guide the home side back in front with his goal and helper. To along with his five goals, Pontius now has four assists on the season, and has played a vital role for the Union in the midfield.
Pontius' great effort against  earned the striker honors as SBI MLS Player of the week over Ola Kamara, Ricardo Clark and Liam Ridgewell.
What did you think of Pontius' performance? Which player stood out to you over the weekend?
Share your thoughts below.