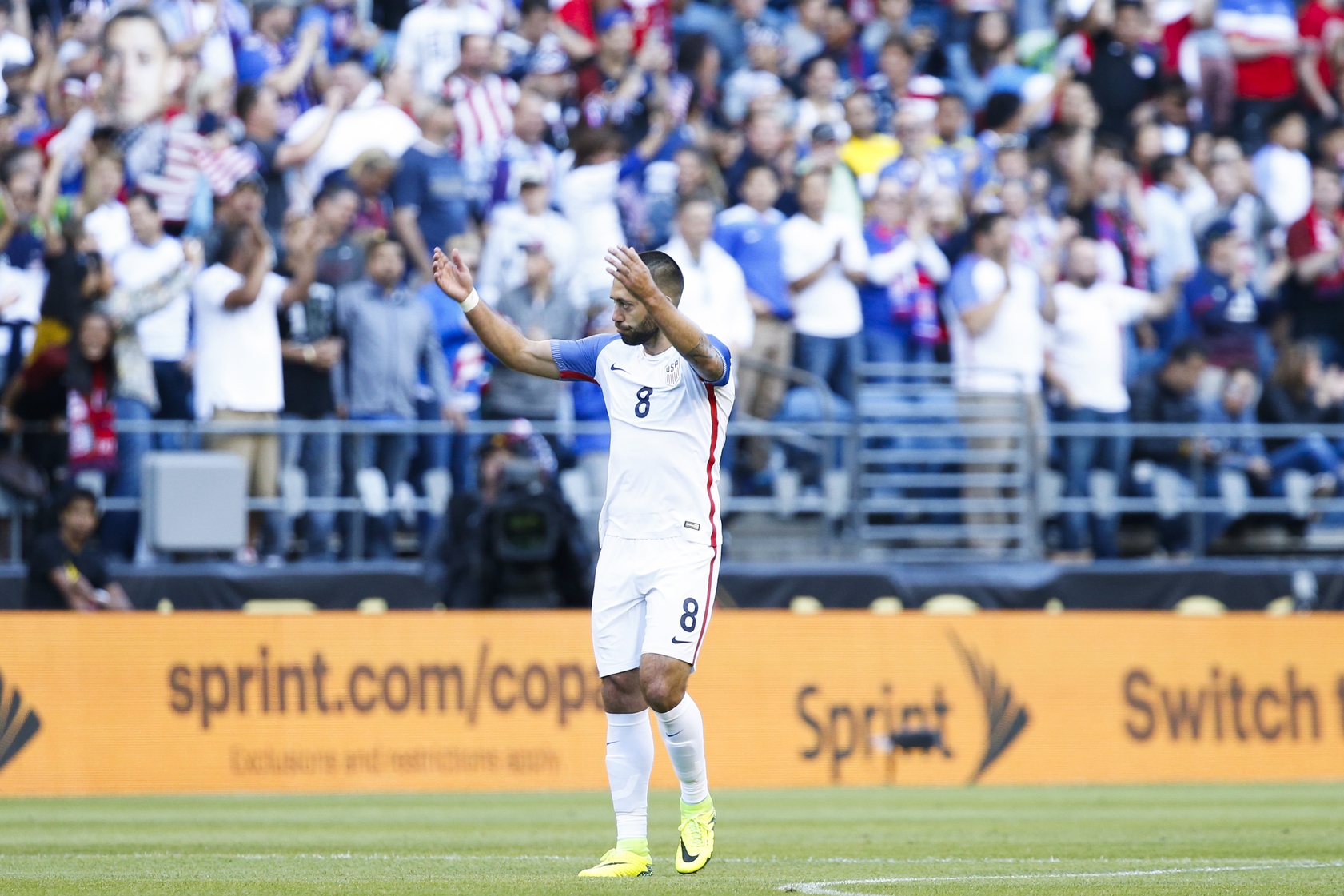 The U.S. Men's National Team saw just about everything in their 2-1 win over Ecuador, but the squad's mainstay forward helped guide them to victory with an admirable effort up front.
The USMNT forward scored his third goal of the tournament on Thursday night, while also providing an assist on the team's second finish. For his efforts, Dempsey earned SBI USMNT Man of the Match honors.
Dempsey gave the U.S. the lead after 22 minutes when the Seattle Sounders attacker met Jermaine Jones' cross and powered it home off his head. After being involved in various attacks throughout the night, Dempsey's helper on Gyasi Zardes' tap-in winner proved to be the difference against a pesky Ecuador side.
Dempsey earned himself SBI USMNT Man of the Match honors over Bobby Wood, John Brooks and Gyasi Zardes.
What did you think of Dempsey's performance? Which player stood out to you in Thursday's quarterfinals win?
Share your thoughts below.