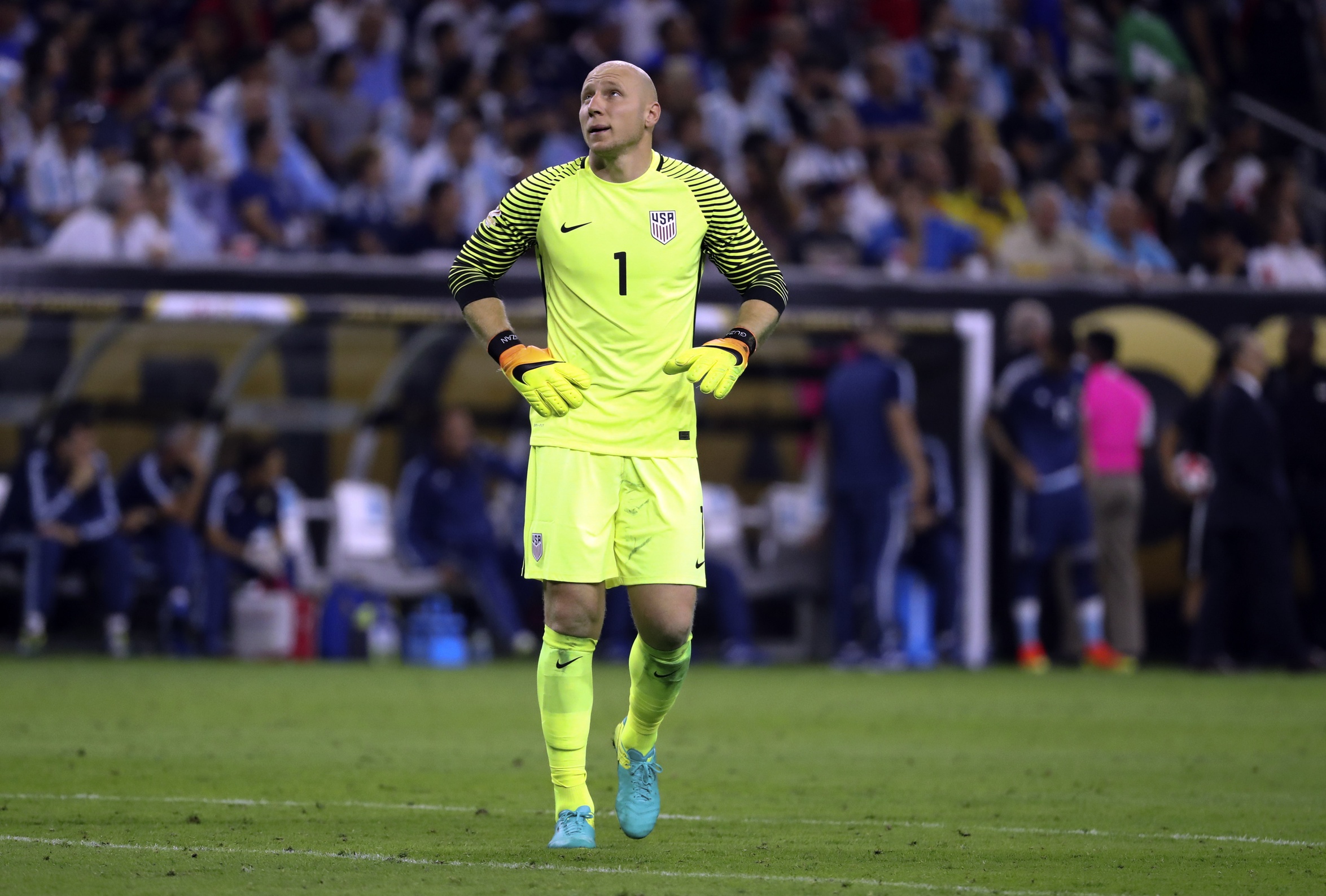 In the days leading up to Tuesday's Copa America semifinal loss against Argentina, Jurgen Klinsmann and the U.S. Men's National Team repeatedly discussed the opportunity ahead. A chance to take on one of the world's best teams on the biggest stage was one valued by the USMNT. It was a chance to test themselves, an opportunity to show the world how far they've come.
But, when all was said and done, the USMNT did not look back and see a seized opportunity. Rather, all that was left was a squandered chance at taking the next step.
The USMNT found themselves on the end of a 4-0 drubbing on Tuesday night in what proved to be a letdown performance in one of the team's biggest games in recent memory. A chance at the Copa America final was gone, as was the opportunity presented by a knockout round clash with one of the world's best teams.
"I told the guys there's nothing to be ashamed of after the game. We move forward. We're very grateful for this Copa America, to be a part of it," Klinsmann said. "We made it into the final four and there will always be a step back, and then we'll go two more forward. That will be a part of our process. I told the guys to just swallow it. It's a special team, Argentina.
"I'm not critical of any player. It's just a lesson.We hit a wall now after a fantastic run in this tournament. We have to give our opponent compliments and swallow that pill."
Just three minutes into the game, that pill was shoved down the USMNT's throat by a vicious Argentine side. Attack after attack followed, while the U.S. struggled to maintain possession, let alone create a chance on goal.
It was a disappointing sight following all of the build-up and talk heading into Tuesday's game. Throughout the days prior to the match, Klinsmann and the USMNT expressed their desire to take the fight to Argentina, but when the moment came, they fell with little more than a whimper.
"In the moment, it's still a big disappointment," said captain Michael Bradley. "You get to this point, nobody has the mentality that all of a sudden just because you get to the semifinal you're playing with house money. It doesn't work like that. The idea was to take it another step further and get to ourselves into a final. For that reason, there's big disappointment.
"Ultimately, as time goes on a little bit, I think we can take a lot of positives from the tournament, but it's still a little too early for that."
While Tuesday's loss signaled the end of their run to the finals, the U.S. is presented with another opportunity, even if it isn't as prestigious as the one they let slip on Tuesday night.
Either Chile or Colombia await the USMNT in Saturday's third place game, a match that provides the U.S. another quality opponent to close the tournament. It won't make up for the disappointment of losing to Argentina, but it could serve as a chance to regain some of the pride lost with Tuesday's thumping.
Klinsmann says there is "no doubt" that the U.S. should want to play in more Copa Americas going forward. The lessons learned are valuable, even in resounding defeats, as the U.S. looks towards a day where Tuesday's match is more commonplace than historic.
But until, the U.S. must take their chances when they come, something they failed to do on Tuesday night.
"It was a huge tournament to be a part of. We're still involved with it. We still have another game. We want to try and finish on a high," said goalkeeper Brad Guzan. "We always knew it was going to be difficult. These are good teams down in South America, so it was going to be a big test for us. To get to a semifinal in a Copa America, it's a good accomplishment, but at the same time, we wanted to win tonight. It wasn't the case. We'll now look to finish on a high.
"They should be proud of themselves with what they did over the last couple of weeks. Really proud of themselves," added Klinsmann. "They should take that lesson and take that pill, swallow it, take a day off tomorrow and prepare for the third place game… I think we just simply hit a far better team tonight."