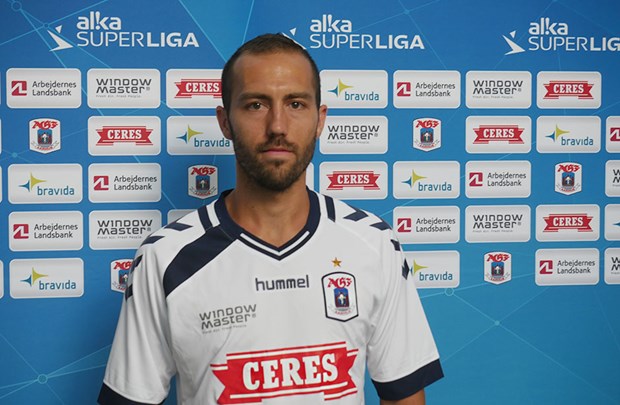 A.J. Soares is set to continue his Scandinavian stay with a move to the Danish Superliga.
AGF Aarhus announced on Tuesday that the club has signed the American defender, who spent the past season with Norwegian club Viking. Soares' move to the club is a free transfer and comes with a contract that runs until 2018. The Danish club is the former home of Benny Feilhaber, who featured for the team from 2008-11.
"I am very excited to have signed with a big club," Soares said in a statement. "Everyone knows that AGF is one of the biggest clubs in Denmark and I am glad to be a part of it. Hopefully I can help the club get higher up the table and have a successful season. I've heard good things about the club and the city, and when I was told that AGF was interested in me, I was very excited. I had a good talk with the club and it is a project that I can develop myself in, and I look forward to being a part."
Soares made 31 appearances for Viking last season after previously featuring for the New England Revolution from 2011-14.  As a member of the Revs, Soares made 108 total appearances, with his most important appearances coming throughout the club's 2014 run to the MLS Cup final.
"We have been looking for a tactically wise, prudent and character strong defender, and we have found one with A.J. Soares," said AGF Aarhus sporitng director Jens Andersson. "He complements our other central defenders really well and fit well into our style of play. He comes with solid experience of Scandinavian football, and therefore we expect that he relatively quickly falls into the squad and competes for a starting place."
What do you think of the move? How will Soares fare with his new team?
Share your thoughts below.