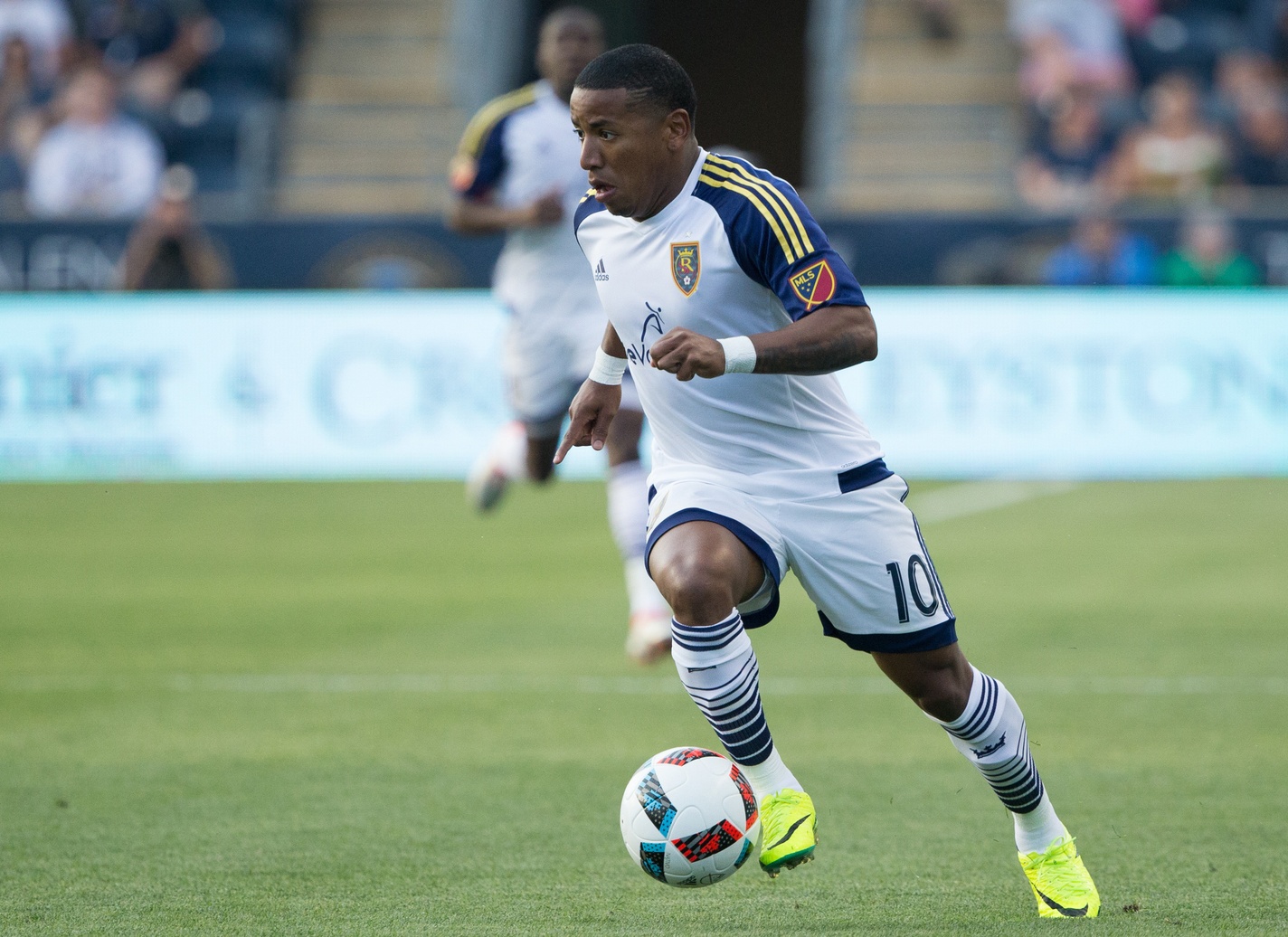 CHESTER, Pa. — Real Salt Lake approached its two-game road swing, they saw Sunday's visit to Talen Energy Stadium as a chance to take three key points on the road.
RSL came out of the gates with an aggressive approach, but fell behind late in the first half on a Roland Alberg penalty kick.
Despite going down a goal right before the half, RSL rebounded right away with two world-class goals off the boots of Joao Plata and Javier Morales to leave Chester, Pennsylvania with its fourth road win of the season and first victory since June 22.
"(I told the team at halftime) just keep believing because over the last month we've played some of our best soccer ever and we haven't been rewarded and if we can keep doing what we're doing, we will be rewarded," RSL manager Jeff Cassar said. "Two world-class goals, in my opinion, from Joao and Javi and sometimes it takes that to break the dam open."
Cassar was particularly pleased with the effort put in by Plata and Olmes Garcia in the final third over 90 minutes.
"I thought (Joao)'s energy level was very high tonight," Cassar said. "Obviously going into a two-game road trip, and a lot of travel, we felt like this was our best opportunity to be aggressive and have the right energy and tonight was exactly what we thought."
"Joao, in particular, was very threatening all the time and when you have players that are threatening all the time it can really their outside backs from moving forward, which is a big part of their game," Cassar said.
"I thought it was arguably (Olmes)' best game in an RSL jersey," Cassar said. "He was challenging for balls in the air. He was threatening behind. He ended up playing a different position at the end of the game because he had a little bit more left in the tank. And for him to recognize that and to follow through with it is something we've been waiting for for a long time and this is a big, big opportunity for Olmes and I'm glad he seized it."
The win came at a massive time for the Claret and Cobalt as they entered Talen Energy Stadium with a 0-2-4 mark in their last six games.
"It's been a while since we've had three points, even at home, so to go on the road, for me it's a team builder," Cassar said. "Everyone in that locker room is feeling very good about what we're doing and themselves and we've actually been playing very well, but that feeling hasn't been there because we haven't gotten three points. Three points on the road, it's a complete team effort. It's something to build on."
RSL will have a chance to build on the victory right away as they visit Toronto FC on Wednesday at BMO Field. Cassar knows that match will be important for the club's confidence as well.
"We're going to do our best to get the players ready for Toronto," Cassar said. "They have the same schedule as us, but this one was obviously huge and Saturday at home as well."