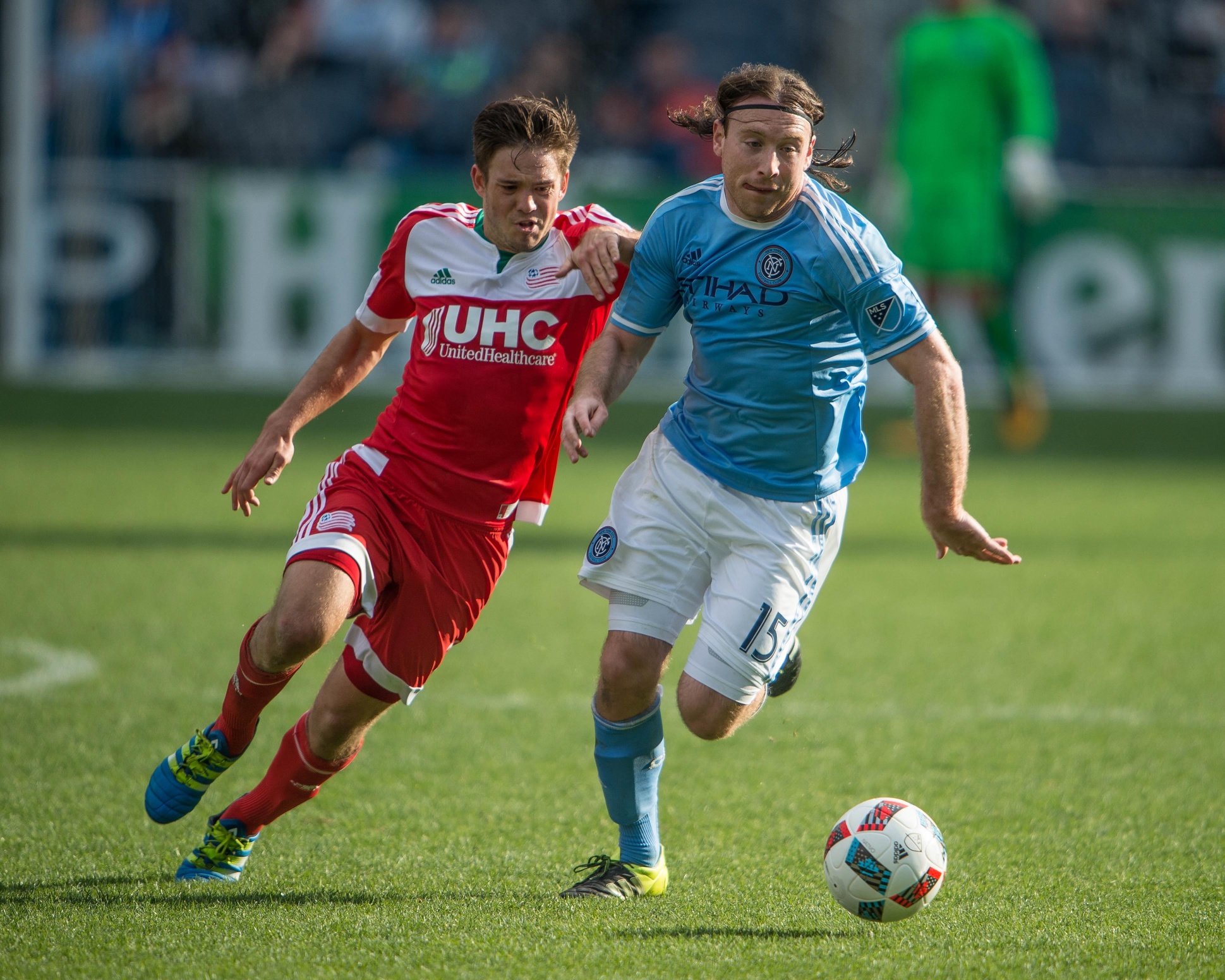 New York City FC's victory over the New York Red Bulls catapulted the second-year club to the top of the Eastern Conference. Now, the task is to stay there, and it begins on Wednesday against a perennial conference contender.
The New England Revolution host NYCFC on Wednesday night in the second clash of the season between the two sides following March's 1-1 draw. The Revs enter on the heels of a disheartening 3-2 loss to the Montreal Impact that saw Jay Heaps' side concede three straight goals, while NYCFC is riding high following a 2-0 defeat of Red Bulls in their first derby win.
Entering Wednesday's match, NYCFC sits on 27 points through 18 games, nine more than the Revs, who do maintain a game in hand.
Out of the two sides, the Revs enter Wednesday's clash significantly less fit. Charlie Davies remains out for the ninth straight game, while Juan Agudelo and Gershon Koffie will miss out as well. NYCFC will miss out on defensive utility man Ethan White, while Steven Mendoza will also sit out Wednesday's clash.
Both sides will, as usual, rely on their prolific forwards, both of whom are in fine form. David Villa has 12 goals this season following his tally against the Red Bulls, his first against the local rival. Meanwhile, Kei Kamara scored his first two goals for the club last time out, signaling a positive step with his new team.
However, the two sides will also boast two up and coming rookies, with NYCFC's Jack Harrison the more impressive of the two in recent weeks. Harrison has emerged as a potential star in recent weeks, dazzling with his ability on the ball and passing vision. The Revs' young forward, Femi Hollinger-Janzen, has scored twice this season, providing a valuable option off the bench should the Revs need to attack NYCFC's inconsistent backline.
Who do you see winning Wednesday's match? Which players will you be keeping an eye on?
Share your thoughts below.