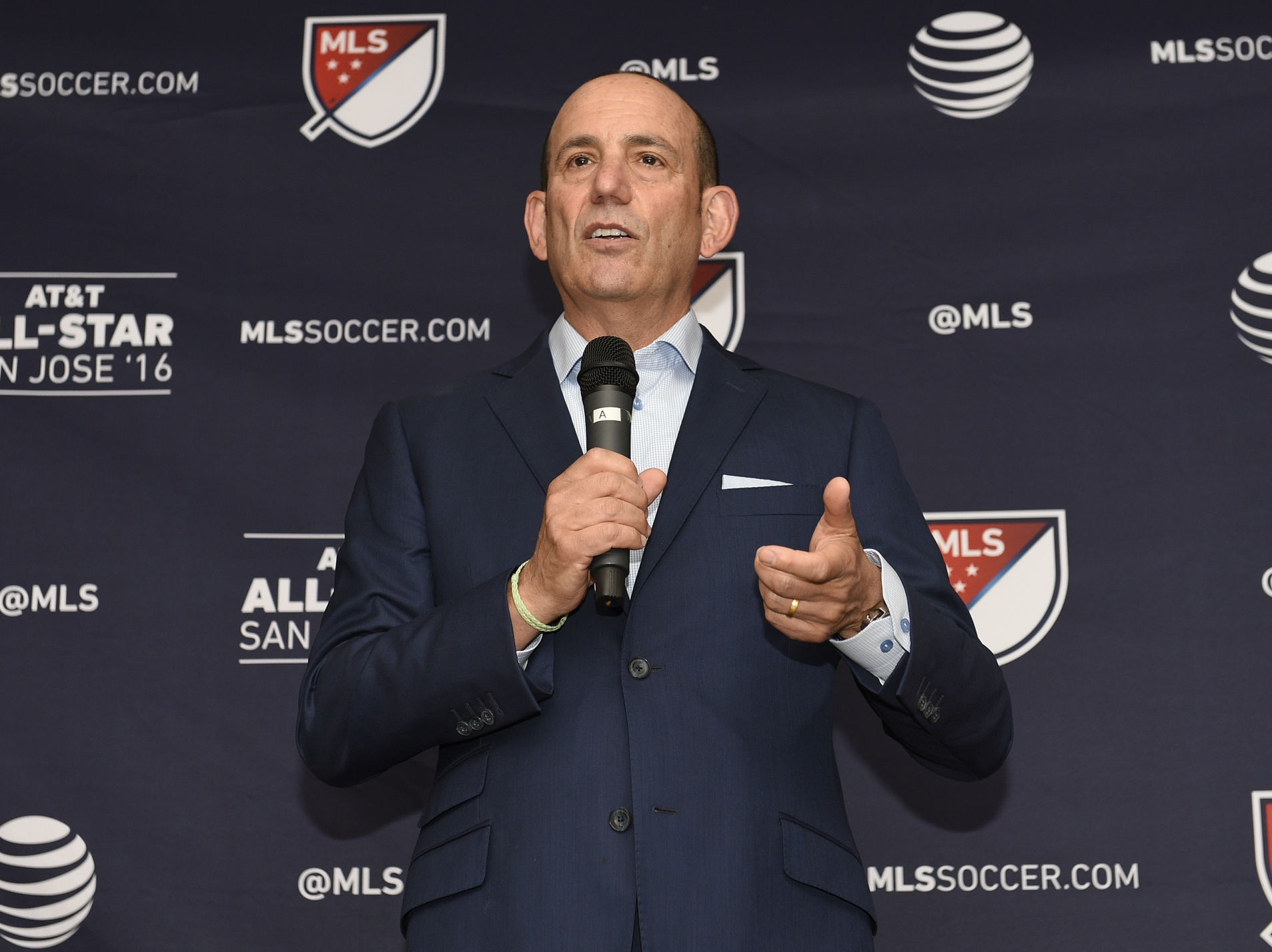 The process of expansion is an ongoing one for Don Garber and Major League Soccer, and despite some recent difficulties, the league plans go go full speed ahead towards 28 teams.
Speaking during Thursday's night's MLS All-Star Game, Garber discussed several of the league's expansion projects. Most prominently, Garber provided an update on David Beckham's MLS Miami project, even if that update was that there was no update at all.
"Atlanta made a presentation at our board meeting: 31,000 fan season ticket deposits, unbelievable technical development, a training ground, so we know they're coming in next. We know we have another announcement in a couple of weeks on who will join them," Garber said. "We've got two more teams after that. LAFC are going to break ground on their stadium in two weeks and we hope to still get something done in Miami, but we know we'll have four more teams. I can't tell you when that's going to be. We're going to be careful and we're going to make sure that we manage the technical aspects of expansion, but there's a lot of interest, probably a dozen cities for those last four spots."
"Every time we talk about it things are happening there, but it takes time," Garber added on Miami. "You've got to get it right. We failed there once. We have a good investor, we've got David engaged, we've got a site, but it's going to take some time before we have any real news."
Since announcing the Miami project in early 2014, Beckham's project has faced several hurdles regarding the club's future stadium. As a result, Minnesota United remains the most likely candidate to join Atlanta United as 2017 expansion sides, pending approval from the local government on several stadium-related matters. That leaves Los Angeles FC waiting in the wings alongside the Miami project, with the former set to start stadium construction in the coming weeks.
After that, there are several options for the four spots Garber detailed. Sacramento remains firmly in the mix, while markets like San Antonio, St. Louis, Detroit and Cincinnati have emerged as frontrunners for a potential team.
"It's difficult. You have to be careful," Garber said. "You have to ensure that we're growing the soccer nation here, that we're a league of choice. In order to do that, you have to have jobs and opportunities, training grounds great facilities and you have to be careful that you're not diluting talent. Unlike the other domestic leagues, we have a global market to pick from. We also have great homegrown players. Look at Kellyn Acosta out there. It's the bottom and it's the top. Ultimately, our owners are smart… We have to make sure we expand carefully."