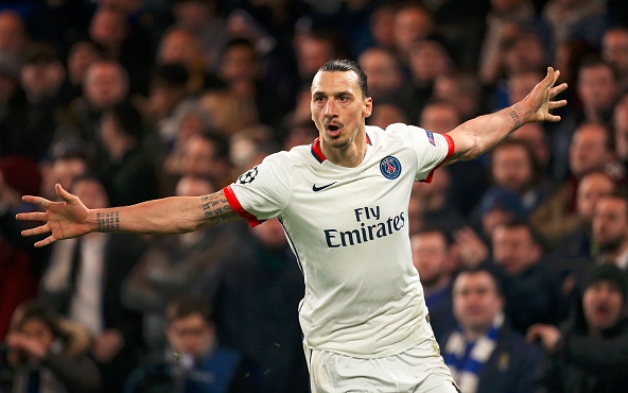 Zlatan Ibrahimovic's move to Manchester United was one of the highlights of the transfer window, but the Swedish star keeps one eye focused on MLS after nearly signing with a club this summer.
Ibrahimovic revealed that he received an offer from David Beckham's MLS Miami project prior to signing with the Premier League club. Ibrahimovic's deal with Manchester United is for just one season, and the forward did not close the door on joining MLS at some point in the next few years while stating that he believes he can "play until I am 40".
"David is a good friend of mine, and he has asked me to play for his (Miami) team," Ibrahimovic told Goal. "For now, I want to achieve big things with Manchester United, but I have a lot of respect for the MLS, and anything is possible.
"I am not ruling out the MLS," he added. "Once I had decided to leave PSG there were many offers, but with Zlatan that is normal. I know that teams from the MLS were interested, but the opportunity to play for Manchester United, and of course to work with my good friend Jose Mourinho again, was impossible to turn down."
Beckham's Miami project hopes to join MLS in 2018, as the club looks to finalize plans for a new stadium.
What do you think of Ibrahimovic's comments? Would he be a good signing for Beckham's Miami team?
Share your thoughts below