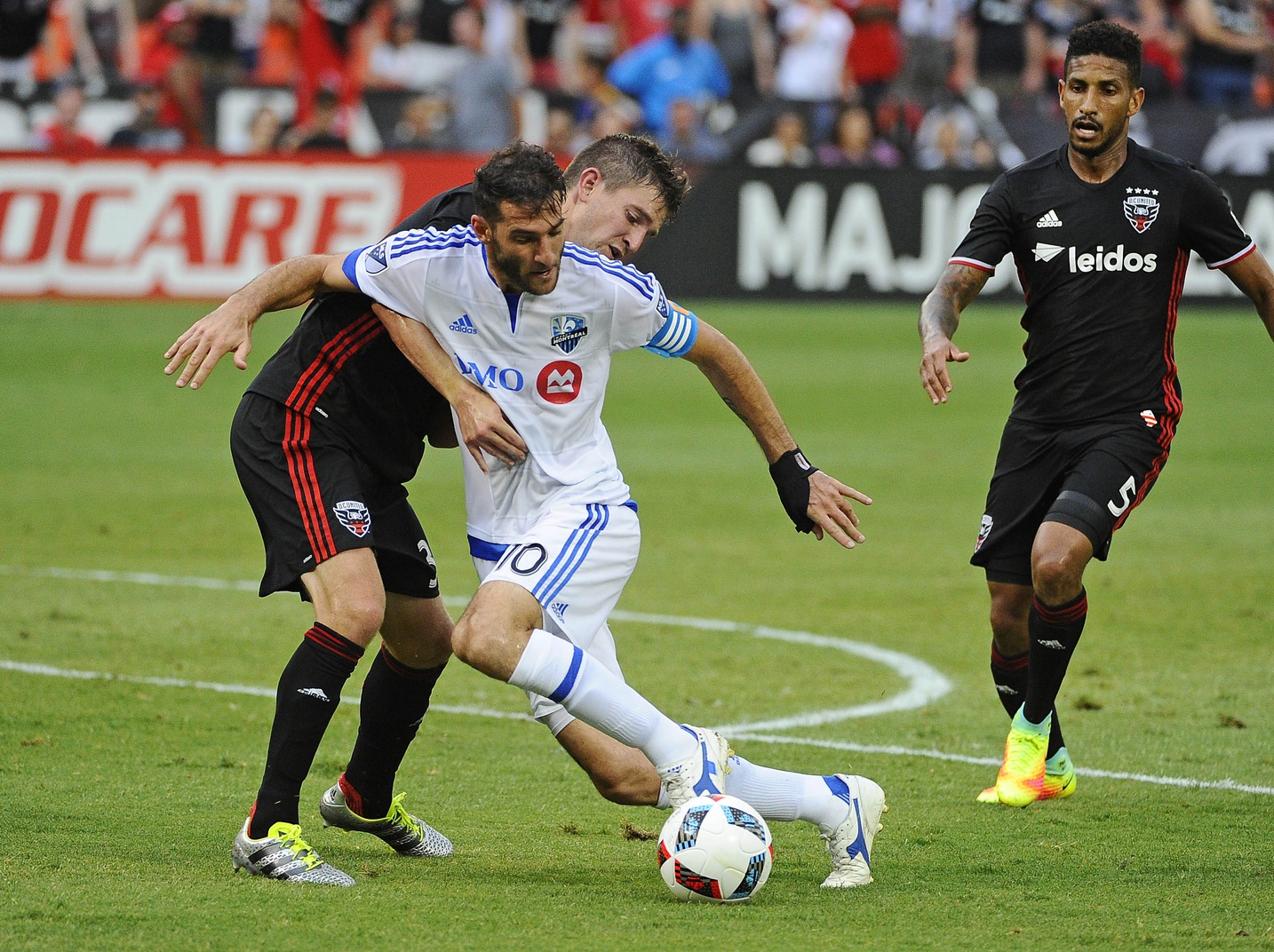 D.C. United did just about everything right on Sunday night, but a late goal allowed prevented the home team from securing all three points.bbsssr
Hernan Bernardiello's second-half finish helped give the Montreal Impact a 1-1 tie against D.C. United, after managing the Impact's first shot on target in the 86th minute.
The Impact were reduced to 10 players just five minutes earlier, when Didier Drogba was sent off for a rash challenge on Marcelo Sarvas.
Patrick Mullins made a strong impression for D.C. in his first start, after showing his aerial abilities in the first half. The former NYCFC forward gave D.C. the lead 20 minutes into the match after heading home Taylor Kemp's in-swinging cross.
Alvaro Saborio nearly doubled the D.C. advantage in the 85th minute, but the Costa Rican's volley struck the post and stayed out.
D.C. had a strong appeal for a penalty kick less than 10 minutes into the second stanza, however, referee Ted Unkel wasn't interesting in making the decision. After a clever buildup inside the Impact penalty area, Acosta played a give-and-go with Mullins, but on the return to the Argentine the attacker appeared to be backed into by Marco Donadel.
Ben Olsen's side will be back in action next Saturday as D.C. takes on the Philadelphia Union, while the Impact will host the Houston Dynamo the same night.
MAN OF THE MATCH
Luciano Acosta was dangerous for D.C. in the attack all night, nearly drawing a penalty kick in the second half and creating several other key opportunities, including Alvaro Saborio's shot off the post with five minutes left.
MOMENT OF THE MATCH
The Impact looked dead in the water after Didier Drogba's sending off, but Hernan Bernardiello's late equalizer proved to be enough for the road side to take home a point.
MATCH TO FORGET
D.C. was on the front foot until the final five minutes, and the team's backline has to be disappointed conceding a goal to an undermanned Impact.