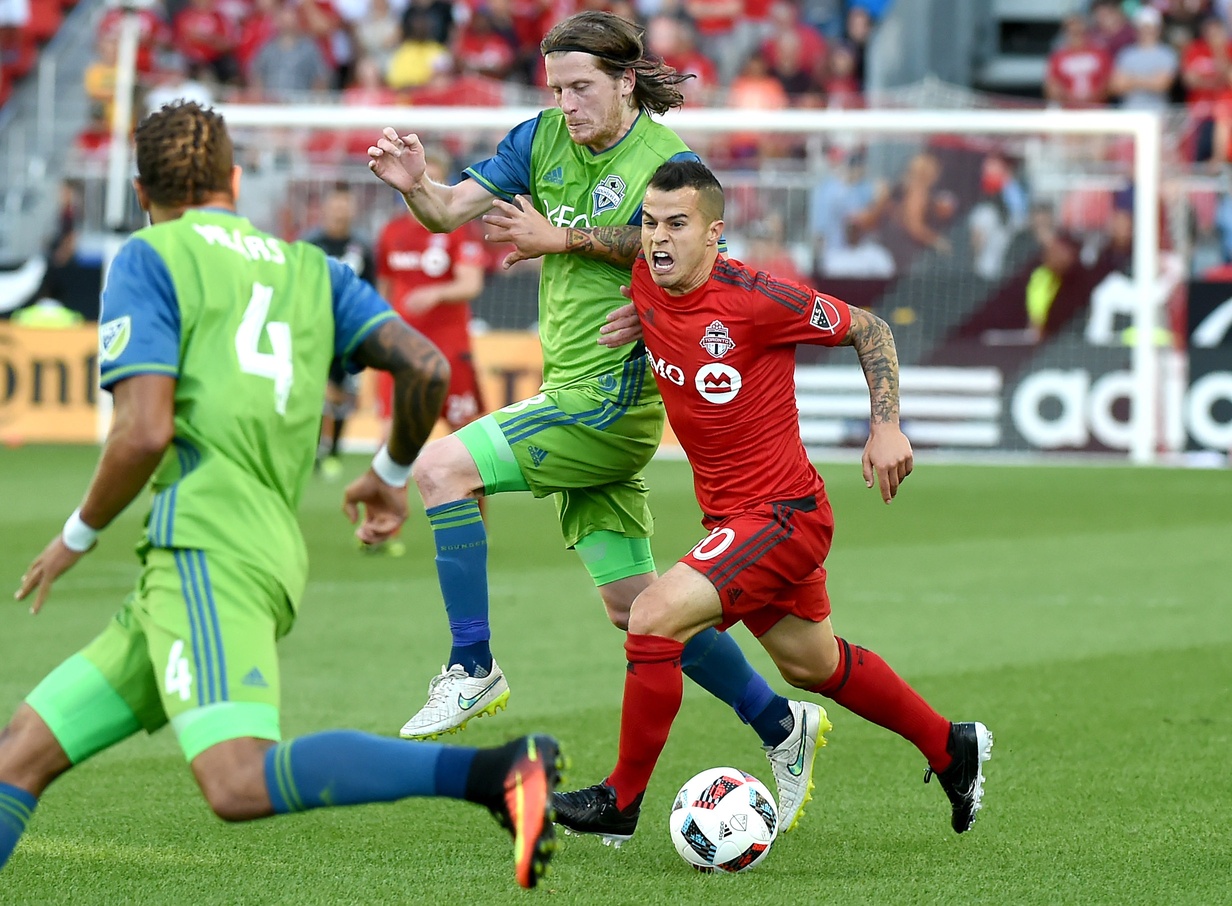 Although there was nothing to separate Toronto FC and the Seattle Sounders on Saturday night, the teams did each provide a moment of brilliance less than a minute apart.
TFC held the Sounders to a 1-1 draw at BMO Field, after the home side's lead at the hour mark was quickly erased within seconds. Greg Vanney's squad found the opener in the 60th minute when Jordan Hamilton found the back of the net.
The Sounders soon found their equalizer, though, when Jordan Morris continued his impressive rookie campaign for the road side, bagging his sixth goal of the season just 20 seconds later to level the match at 1-1. The 21-year-old gathered a long ball from Joevin Jones, before quickly spinning and curling an effort into the far post.
Without a cast of key starters, including Michael Bradley and goalkeeper Clint Irwin, TFC did well to contain the Sounders, despite their recent struggles.
The Sounders will return to the field next Saturday against the LA Galaxy, while TFC will host the Chicago Fire that same evening.
MAN OF THE MATCH
Jordan Morris was the definition of efficient on the night, and he needed to be for a struggling Sounders attack. The young forward scored on his lone shot of the match in the 61st minute.
MOMENT OF THE MATCH
Just when TFC thought they found a lead that would stick, Jordan Morris had his say in the matter with a beautiful turn and finish that drew the Sounders level on the road.
MATCH TO FORGET
TFC didn't face much of an attack from the Sounders, but there was very little goalkeeper Alex Bono could do on Morris' finish, which was tucked perfectly in the corner.