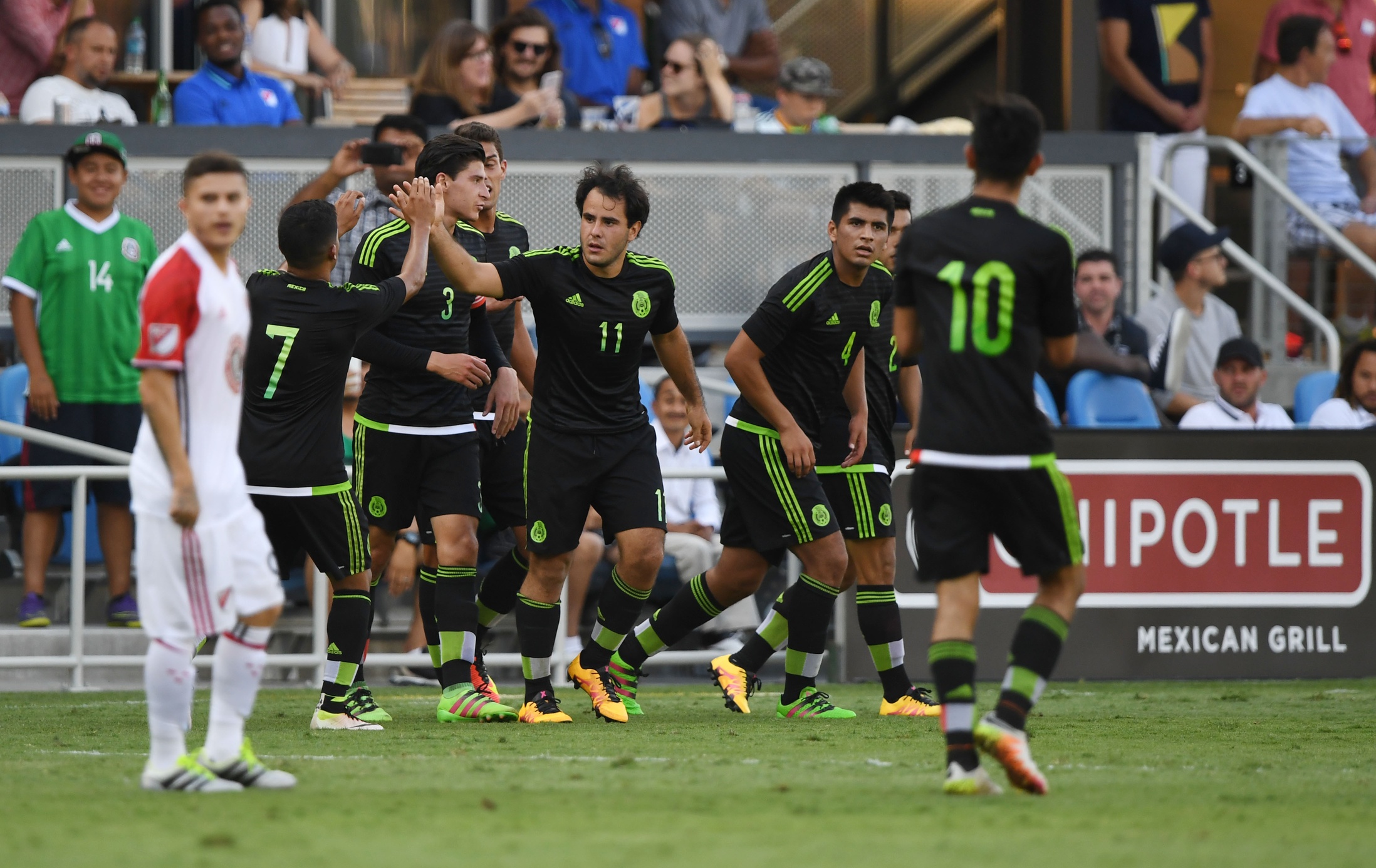 A familiar group of Mexico Under-20s proved too much to handle for MLS' Homegrown prospects.
Mexico winger Luis Marquez scored a pair of goals late in the first half to lead Mexico past the MLS Homegrowns, 2-0, on Wednesday night at Avaya Stadium. The loss sees the Homegrowns' all-time record fall to 0-2-1 after losing on penalty kicks to Club America's U-20s last year.
Throughout the first half, Mexico's familiarity was apparent as the team controlled the flow of the game against a Homegrown side that clearly struggled for chemistry. The positive play finally yielded a goal late in the first half, as Marquez finished from the penalty spot after being taken down by Coy Craft to push Mexico up, 1-0. The penalty kick was nearly saved by FC Dallas goalkeeper Jesse Gonzalez, who made three saves in 45 minutes against his international teammates.
Marquez followed the goal up with his second just 11 minutes later, scoring from a direct free kick. Aligned on the right side of the box, Marquez targeted the far post, stunning Gonzalez with a shot that trickled past several defenders and attackers stationed inside the box.
While Marquez and Mexico created a variety of the chances, the Homegrowns did muster several solid opportunities on goal. In total, the MLS prospects fired 12 shots, but put just three of those shots on frame throughout the night. Ten minutes in, it was Craft who tested goalkeeper Abraham Romero, but it was Jordan Hamilton's opportunity in the 42nd minute that was likely the MLS side's best look of the night. Raul Mendiola was given a chance to pull a goal back as the second half wore on, but failed to put a shot on frame as the Homegrowns slumped to a shutout defeat.
MAN OF THE MATCH
Luiz Marquez provided both goals on the night, but that doesn't tell the whole story of his game. The winger was far and away Mexico's most dangerous player, helping create several chances throughout the contest.
MOMENT OF THE MATCH
Marquez's first goal set a tone, but his free kick finish just before halftime was a backbreaker. It was a very preventable goal, one which set the Homegrowns into the locker room on a sour note that they never quite recovered from.
MATCH TO FORGET
Coy Craft will be frustrated to have conceded a penalty, while his first half chance was one of the better looks for the MLS side on the night.