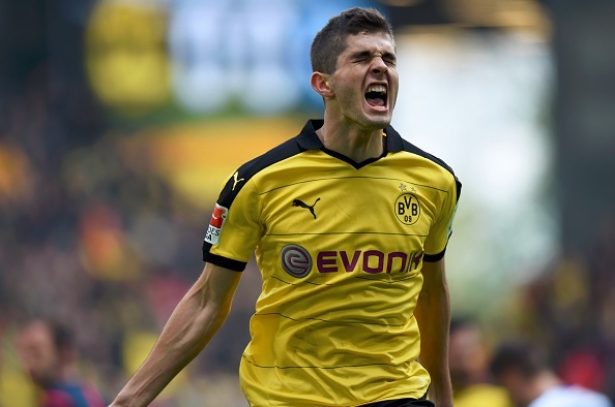 Borussia Dortmund has made headlines this summer for signing big-named players like Mario Gotze and Andre Schurrle, but it was Christian Pulisic that stole the show for the Bundesliga side against Manchester City.
After entering Thursday's International Champions Cup match at halftime for Emre Mor, the U.S. Men's National Team attacker pulled Dortmund level with the Citizens in second-half stoppage time.
[protected-iframe id="cc5ba708020f9333a84c76b02a1cd8ba-93315145-81749177″ info="//www.dailymotion.com/embed/video/x4m7kql" width="480″ height="270″ frameborder="0″ allowfullscreen=""]
Following a short corner kick, Shinji Kagawa fed the 17-year-old inside the City penalty area, and Pulisic comfortably slotted home between the legs of goalkeeper Willy Caballero.
The finish was Pulisic's lone shot during regulation, but the young American was lively throughout his time on the field, providing fits to the Manchester City backline with his quick runs and close touches.
The match finished 1-1 during regulation, allowing Pulisic to step up and bury a penalty kick during the shootout. City went on to win the match 6-5 on penalties.