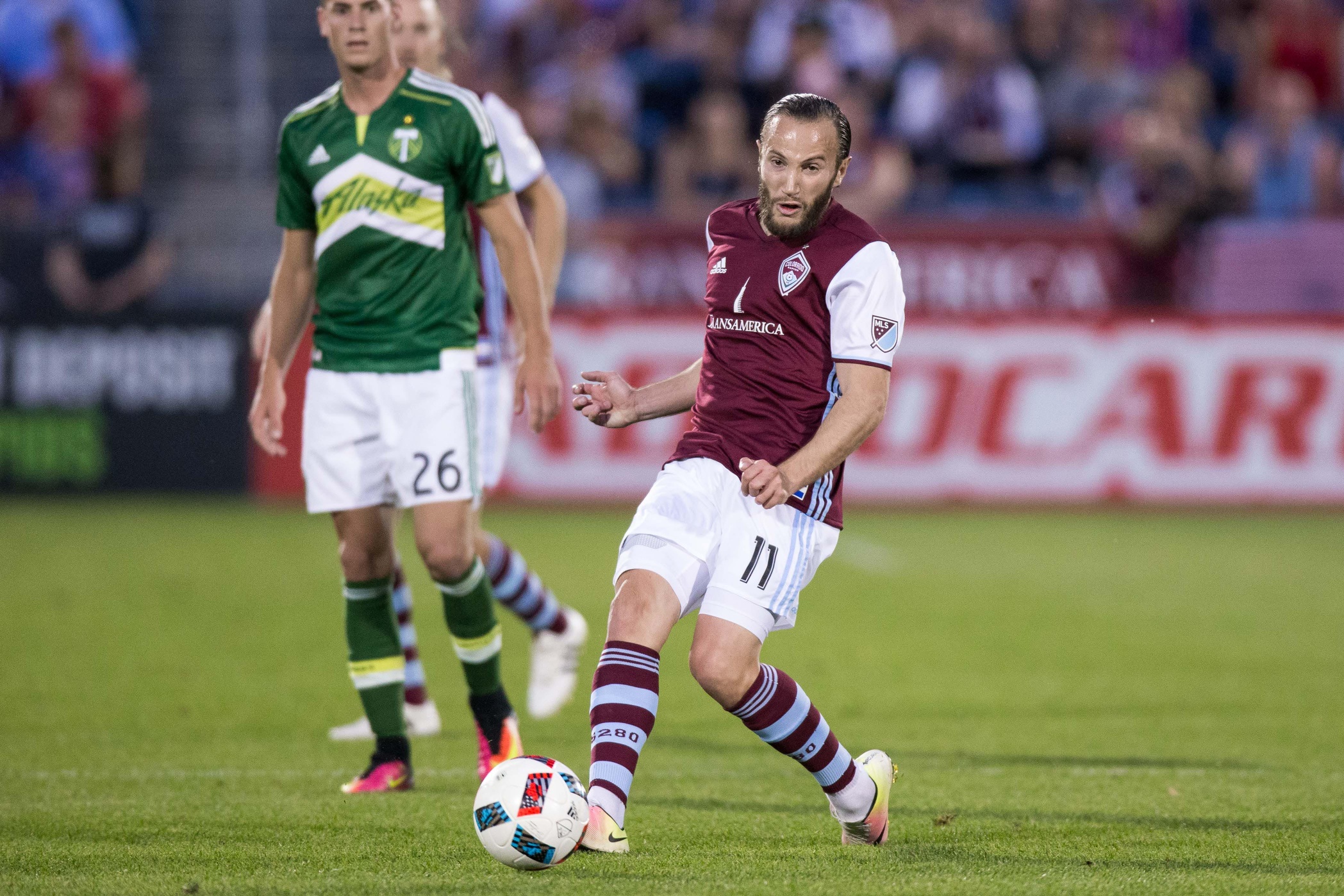 The old NFL saying goes: defense wins championships. Based on the play out of the Colorado Rapids and their backline over the first half of the MLS season, that statement isn't too far-fetched.
Very few expected Pablo Mastroeni's side to be in their current position with the 2016 season hitting the halfway point, however, the Rapids have utilized intelligent offseason moves and built around the team's strong defensive unit.
Through 17 games, the Rapids have lost just twice this season and currently ride a 12-match unbeaten streak ahead of the season's second stanza. Mastroeni and co. sit second in the congested Western Conference standings, a feat that the team itself may not have even dreamt of after finishing last a season ago.
Midseason and postseason are times for reflection. It's a time to determine what your team has done well and where improvement is needed. While there's no question that the Rapids boast the best defense in MLS, having only conceded 11 goals thus far, the team's attack hasn't been as effective as they need to be if they want to sustain their success deep into the playoffs.
Three players have notched three goals apiece for the Rapids, including U.S. midfielder Jermaine Jones, who has played in less than half of the squad's matches in 2016. As an attacking midfielder in Mastroeni's 4-2-3-1 system, Jones is certainly expected to produce up front, however, others like Designated Players Shkelzen Gashi and Kevin Doyle must improve upon their goal totals as the season progresses.
The recent addition of goalkeeper Tim Howard offers the team a star in net, but fills the squad's third and final DP slot, and eliminates the chance of acquiring another high-profile attacker.
Gashi and Doyle have a combined five goals, while second-year striker Luis Solignac has added another three goals. The issue isn't the team's results but more the options they have during the most critical junctures of matches.
In all, the Rapids have had 11 different goalscorers this season, which is tied for second-most in MLS. The emergence of Doyle, Gashi or another player in front of goal would provide the Rapids with another dimension, though.
Every side isn't lucky enough to have a David Villa, Sebastian Giovinco or Cyle Larin, but if one of the Rapids' current attackers can find the form of one of those players then that would cement the team among the league's elite and compliment the backline.