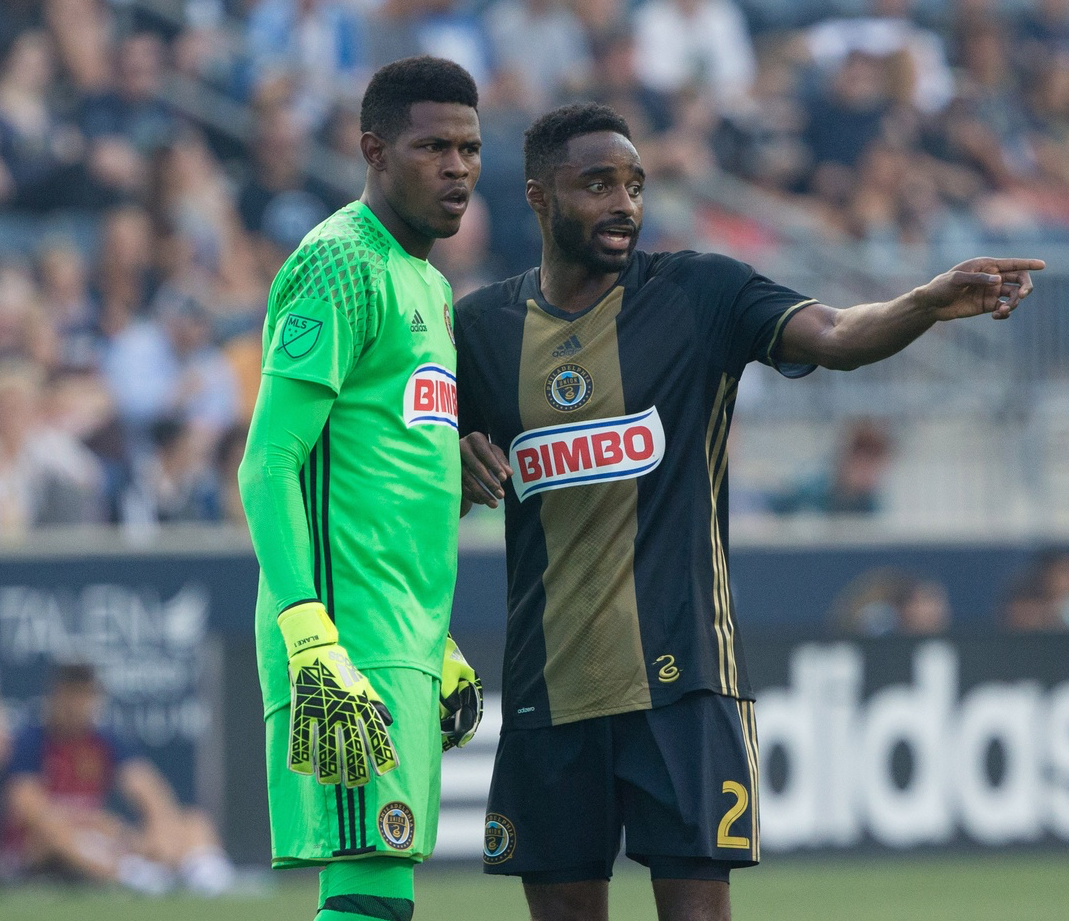 CHESTER, Pa. — Two weeks after being cheered off their home field for a miraculous come-from-behind draw against the New York Red Bulls, the Philadelphia Union walked into the locker room serenaded by boos.
The frustration on the faces of the players and manager Jim Curtin showed just how much the defeat hurt in what some saw as a must-win game.
"I think it was a must win just because of our pride and how our last game went and we feel like when we're at home we have to salvage any points we can," forward C.J. Sapong said. "But it happens. All we can do is move forward."
The 2-1 loss to Real Salt Lake extended their poor run of form to three matches. Last week, the Union were knocked out of the U.S. Open Cup by the New England Revolution and fell 5-1 to the Montreal Impact in league play.
Instead of rebounding from their rough week, the Union ended July with a loss that dropped them into a three-way tie for third place in the Eastern Conference, with Toronto FC and Montreal.
The Union conceded a pair of beautiful goals to Joao Plata and Javier Morales at the start of the second half on Sunday and they weren't able to rebound from the deficit they faced.
"Obviously you look at the goals we gave up, we gave them a little bit too much time and space, but you do have to say Plata's first one and then Morales', those are two special goals," Union manager Jim Curtin said. "We've been beat a couple times now by goals of the week, and they scored a couple special ones tonight."
Now Curtin's men have to find a way to put things together on the road as they start August. The Union visit playoff hungry D.C. United and the Revolution before returning home on August 20 to play Toronto FC.
"We have to win on the road so it's going to be a good test for us," forward C.J. Sapong said. "It's something we need to get used to doing getting into playing time. At this point of the season. we have to look at it like it is the playoffs. We have to grind to get through it. Just have to push it with that mindset."
"We know we're a good team and we can win games," goalkeeper Andre Blake said. "We're just going through a phase right now and we think we have to weather the storm, keep together and get it right."
The Union are 1-6-3 on the road and their home record has fallen to 7-2-3 at home. In order to get back on track, the Union must find a way to pull out results with seven of their next 10 matches on the road.
"We have D.C. and New England on the road now, a couple of tough tasks," Curtin said. "This is our second loss here. We don't like to lose in this building so we're disappointed with that. It is a good thing, though, that we're playing toward the upper part of the standings and we're not chasing teams like we have been."
"It's a unique position that we're in and we need to get points, that's clear," Curtin said. "And we need to take advantage of the hard work that we put in in the beginning of the year. And the breaks will start bouncing our way again. It comes through hard work in training, and we need to continue that and obviously learn how to win on the road again.