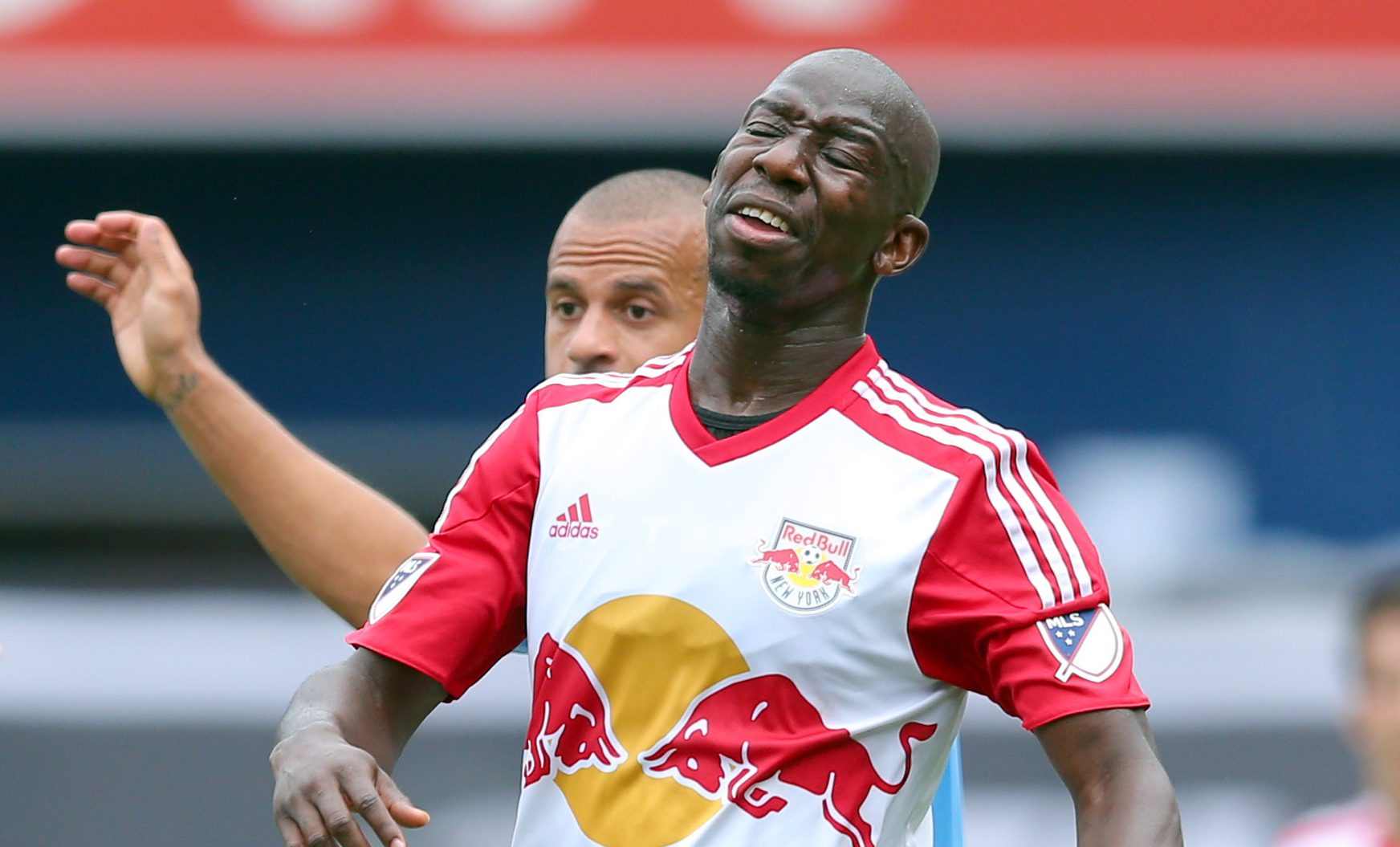 NEW YORK — The New York Red Bulls were forced to look in the mirror on Sunday afternoon. What they saw was not pretty.
The Red Bulls wrapped up a four-game road trip that included a U.S. Open Cup fixture by losing to New York City FC, 2-0, for the first time in the history of the series. The defeat leaves Red Bulls coach Jesse Marsch's team winless in four (0-3-1).
On Sunday at Yankee Stadium, the Red Bulls were second-best in most aspects of the match. They were outplayed, outworked, and simply outdone. This performance was a far cry from the one they put forth in the unforgettable 7-0 rout of NYCFC on May 21, and the latest disappointment away from Red Bull Arena.
"They were the better team today," Marsch said. "They wanted it more. They showed that on the field. I think that they changed certain things about how they defended to make it hard for us.
"We weren't sharp enough today in some of our advantages when we pressed and won balls, which meant we weren't able to really threaten the goal enough," Marsch said. "You go to last game where in set pieces we managed to get an edge. Today we didn't, and they got their first goal on a set piece on a play that we know is coming and don't do well enough (with).
"Credit to New York City. Credit to them. They wanted it bad, and after the way that this series has gone they weren't happy and knew that it was going to require a big competitive effort and they put a lot into it. Credit a lot of their guys, but their whole team seemed poured their hearts out on the field. In the end, they earned it more than us and deserved it more than us."
That is certainly something the Red Bulls and their fans are not used to, especially when it comes to this rivalry. The Red Bulls were 4-0 against NYCFC coming into Sunday's showdown, and had outscored the second-year club by a combined total of 14-2.
This match came under different circumstances, however, as NYCFC was on the rise while the Red Bulls were on the decline. New York City FC had won its previous two games, and the Red Bulls were coming off a run that saw them go 0-2-1 in league play and suffer a 2-1 defeat at the hands of the Philadelphia Union in the Open Cup on Wednesday.
Making things even more difficult was that the Red Bulls were playing their sixth game in 19 days. The Red Bulls acknowledged that there were some tired legs on the squad, but refused to use that as an excuse for why they played so poorly.
"They played the game with a lot more aggression and a lot more desire than they did the first time around, than the first four occasions," said Red Bulls midfielder Mike Grella. "Credit to them. They got the result that they were looking for. It's been a long way for us and obviously our away form hasn't been good, so we need to recollect ourselves and take a look at all these results and a lot of video and make sure we correct what's wrong."
Pinpointing exactly what is ailing the club, especially away from home, will not be easy. Seven of the Red Bulls' nine losses in MLS play this season have come on the road, and Marsch and his players admitted on Sunday that they did not know why they have struggled so much as visitors.
Nonetheless, the Red Bulls are determined to find a solution to what is ailing them. They have to. Otherwise, more disappointing performances and losses like Sunday will be in store.
"For whatever reason we just haven't been able to compete at the same level and that's something that we need to fix, because if we want to be as good as we know we can be we can't be dropping points on the road," said Red Bulls goalkeeper Luis Robles. "We need to be competing. We're hoping that in the next couple weeks here we can figure out how to get some results."