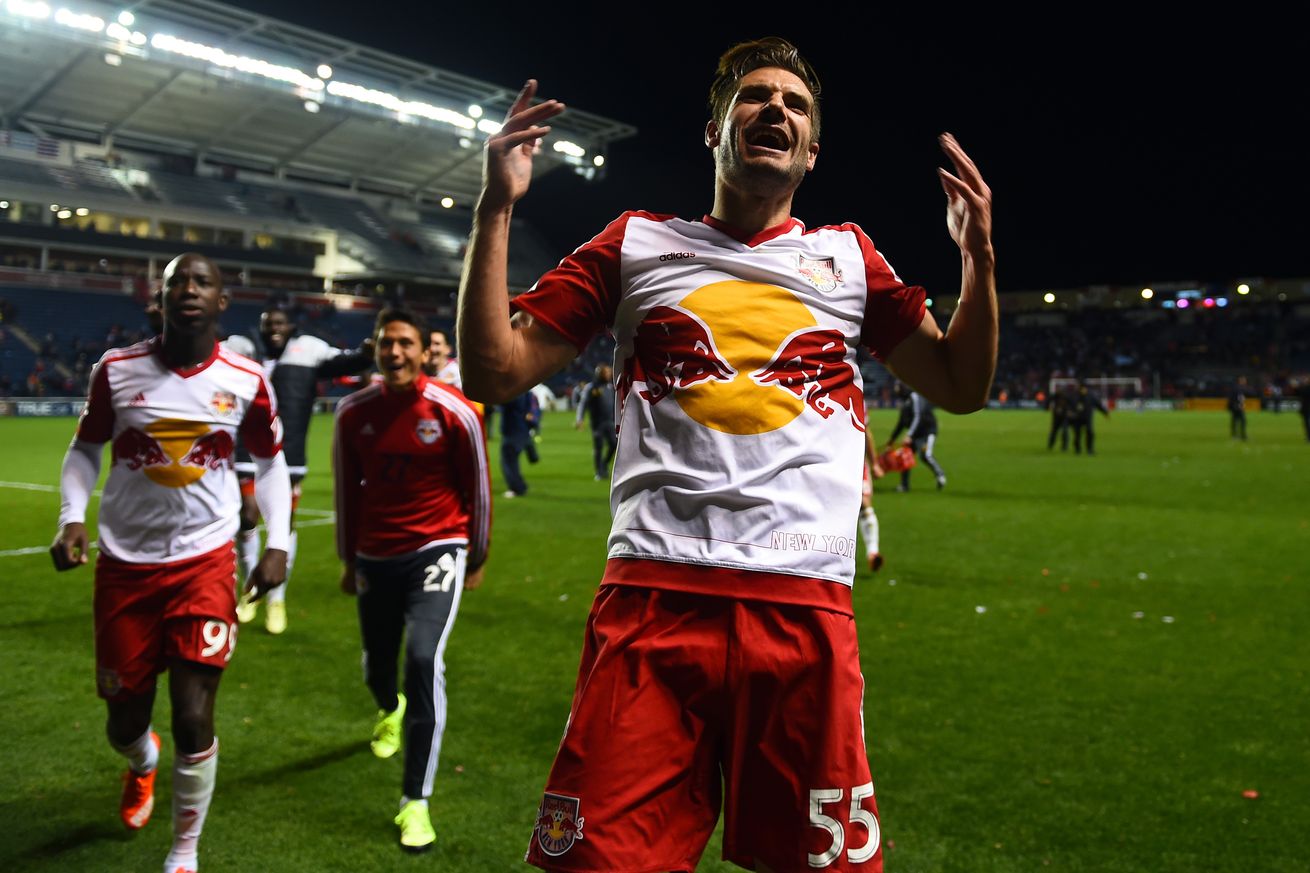 Following the team's loss against New York City FC, the New York Red Bulls opted to start a younger group on Wednesday night against Liga MX side Club America.
The Red Bulls came away with a 2-0 victory over Club America, with the home side gaining the lead after just three minutes.
Shaun Wright-Phillips gave the Red Bulls the early advantage after finishing a spectacular overhead effort from close range. The veteran midfielder gave the home side the lead after Gideon Baah headed the corner kick towards the Englishman.
Despite early pressure from the Red Bulls, Club America managed to work itself into the match by exploiting the counterattack. Red Bulls centerback Damien Perrinelle and the team's backline played strong, though, after the Frenchman returned to the senior team for the first time since suffering a season-ending knee injury in November 2015.
The Red Bulls doubled their advantage in the second half by way of substitute Dan Metzger. The 22-year-old midfielder got ahold of a ball that fell to his feet at the top of the box, and with the help of a deflection, Metzger left goalkeeper Hugo Gonzalez stranded in the 53rd minute.
Club America pushed hard for a goal as the second 45 wore on, but that finish never came for the road team. Silvio Romero led the way for the Mexican side, while Osvaldo Martinez began to test Red Bulls keeper Kyle Reynish after halftime.
The Red Bulls will be back in action on Sunday night against the Portland Timbers, as Jesse Marsch and co. resume MLS play.