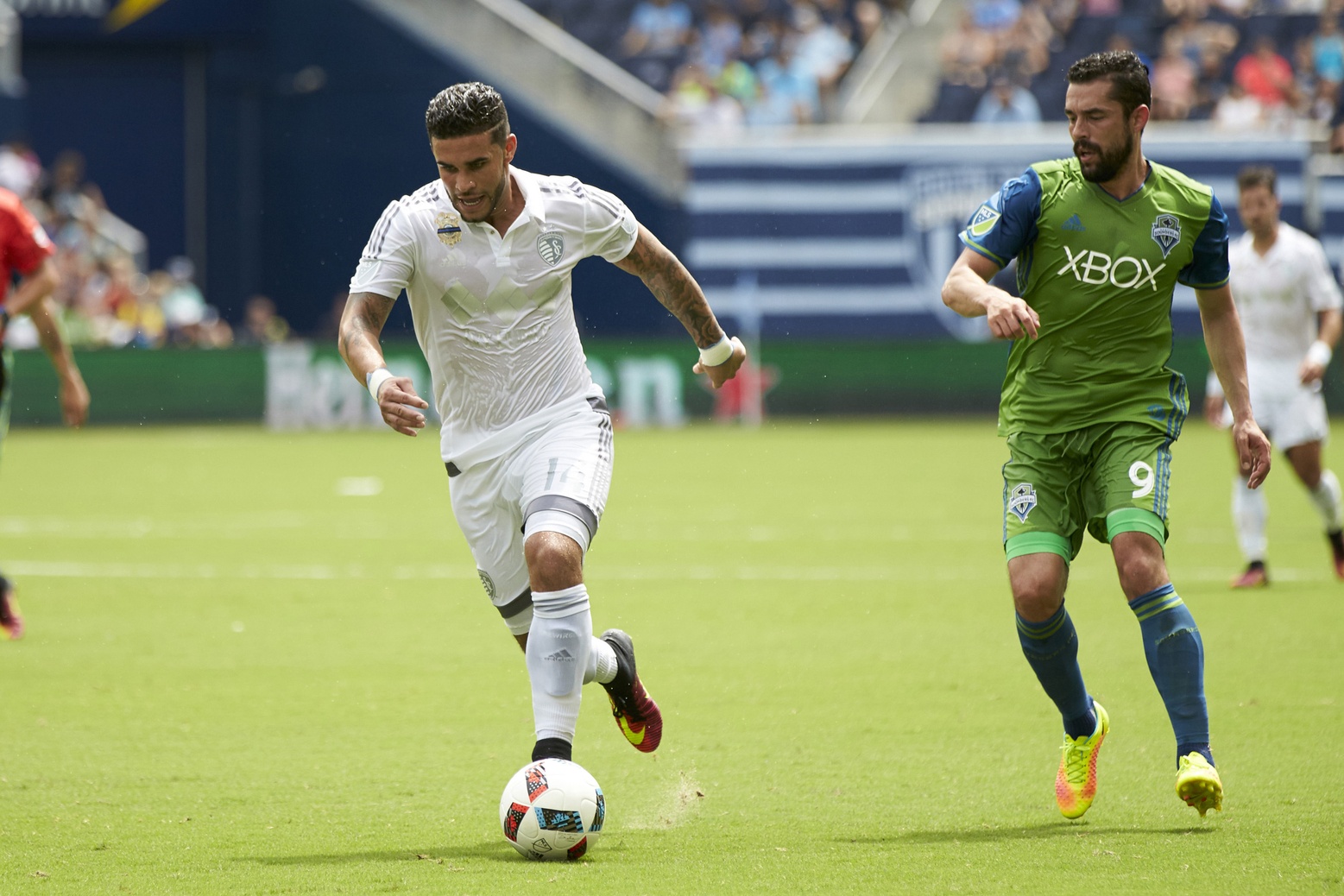 Sporting KC has become one of MLS' top clubs over recent years, and a large part of the team's success can be attributed to the rise of forward Dom Dwyer.
The 25-year old Englishman has shined in the U.S. since joining the country's top division back in 2012, but now he's beginning to see significant interest from overseas.
Goal USA is reporting that Greek side Olympiakos has placed a rough offer of $3 million to Sporting KC for Dwyer, who has notched 10 goals and two assists during the 2016 season.
Olympiakos has won a record 43 Greek SuperLeague titles, including its most recent championship during the 2015/16 season. The club currently features Mexican international Alan Pulido, as well as Argentine veteran Esteban Cambiasso.
Overall, Dwyer has scored 46 goals and added seven assists during his time in MLS, while playing a key role in the team's 2013 MLS Cup title and two U.S. Open Cup crowns (2012, 2015).
Dwyer is set to make $618,750 this season, according to salary information released by the MLS Players Union.