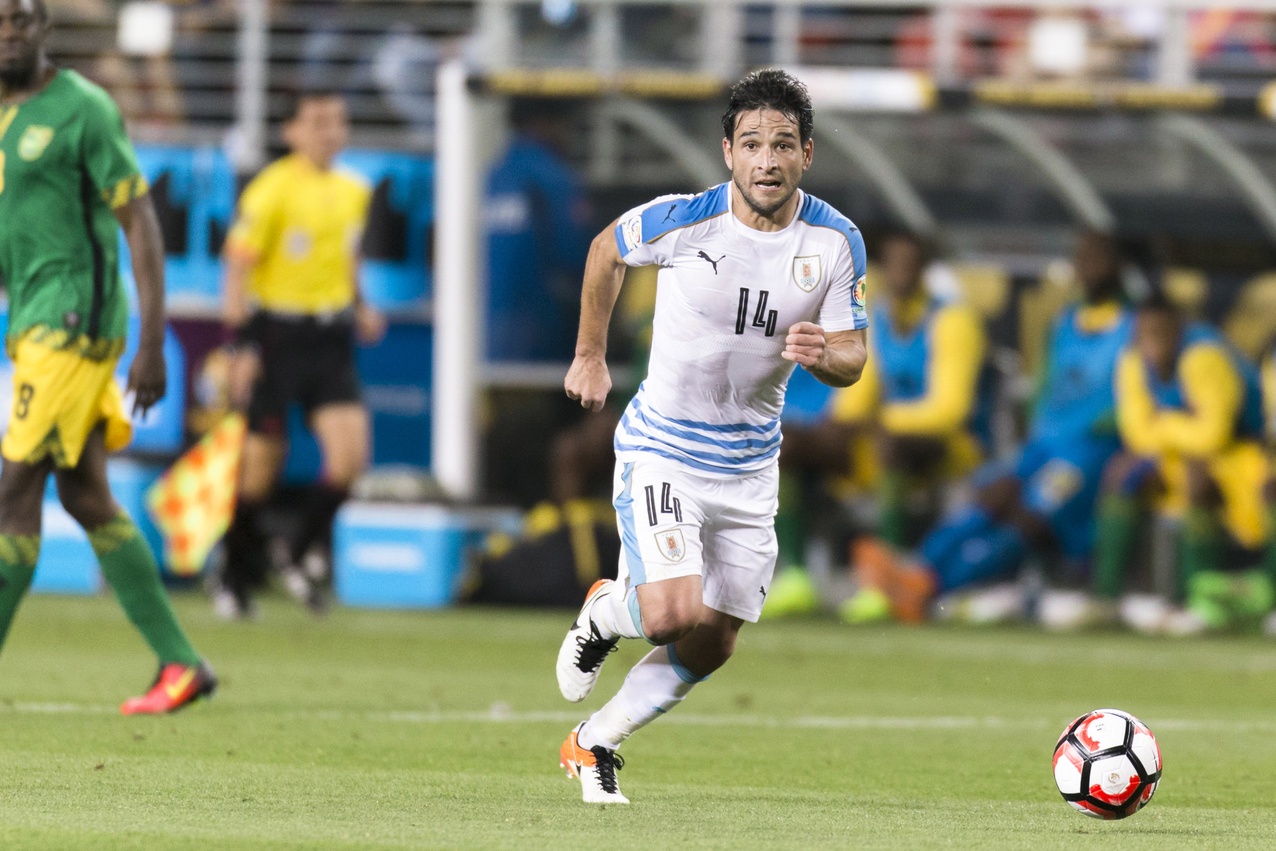 The Seattle Sounders are in a period of transition following the dismissal of Sigi Schmid, but the club's future got a big brighter on Wednesday with the signing of an impact attacking player.
Uruguayan international Nicolas Lodeiro has officially joined the club on a multi-year Designated Player contract. The 27-year-old midfielder joins from Argentinian powerhouse Boca Juniors, where Lodeiro scored six goals in 30 appearances.
Internationally, Lodeiro was a member of Uruguay's Copa America-winning side in 2011. The midfielder has earned 48 caps for Uruguay, appearing at the 2010 and 2014 World Cups, as well as this summer's Copa America.
"We have doggedly pursued our top target, Nicolás Lodeiro, for the past several months and we are delighted our persistence finally paid off with his signing. We were willing to wait for Nico because we believe in his character off the field as well as his abilities on it,"  said Sounders general manager Garth Lagerwey. "Wherever he has played he has made his team better. We believe he can be a big piece of where we want to take the Sounders long term.
"For a player who has played in three Copa Americas, winning once, played in two World Cups and played in four Copa Libertadores, twice reaching the semi-final, to join us in the prime of his career reflects the growing stature of not only Seattle, but MLS as a whole."
Prior to joining Boca Juniors, Lodeiro featured for Uruguayan side Nacional, Brazilian clubs Corinthians and Botagogo, and Dutch powerhouse Ajax. Throughout his career, the 27-year-old midfielder has claimed a total of four league titles.
"The last several months allowed an opportunity for our staff to scour the globe to bring a high-caliber player to the Emerald City, and we are confident we have found one in Lodeiro," Sounders Sporting Director Chris Henderson said. "Lodeiro has proven himself to be an excellent player, fantastic teammate and beloved fan-favorite at every stage of his professional career, and we are very excited to have him as part of our organization."
The Sounders hope to see Lodeiro in uniform as soon as Sunday's clash against the LA Galaxy.
What do you think of the signing? How will Lodeiro fare with the Sounders?
Share your thoughts below.