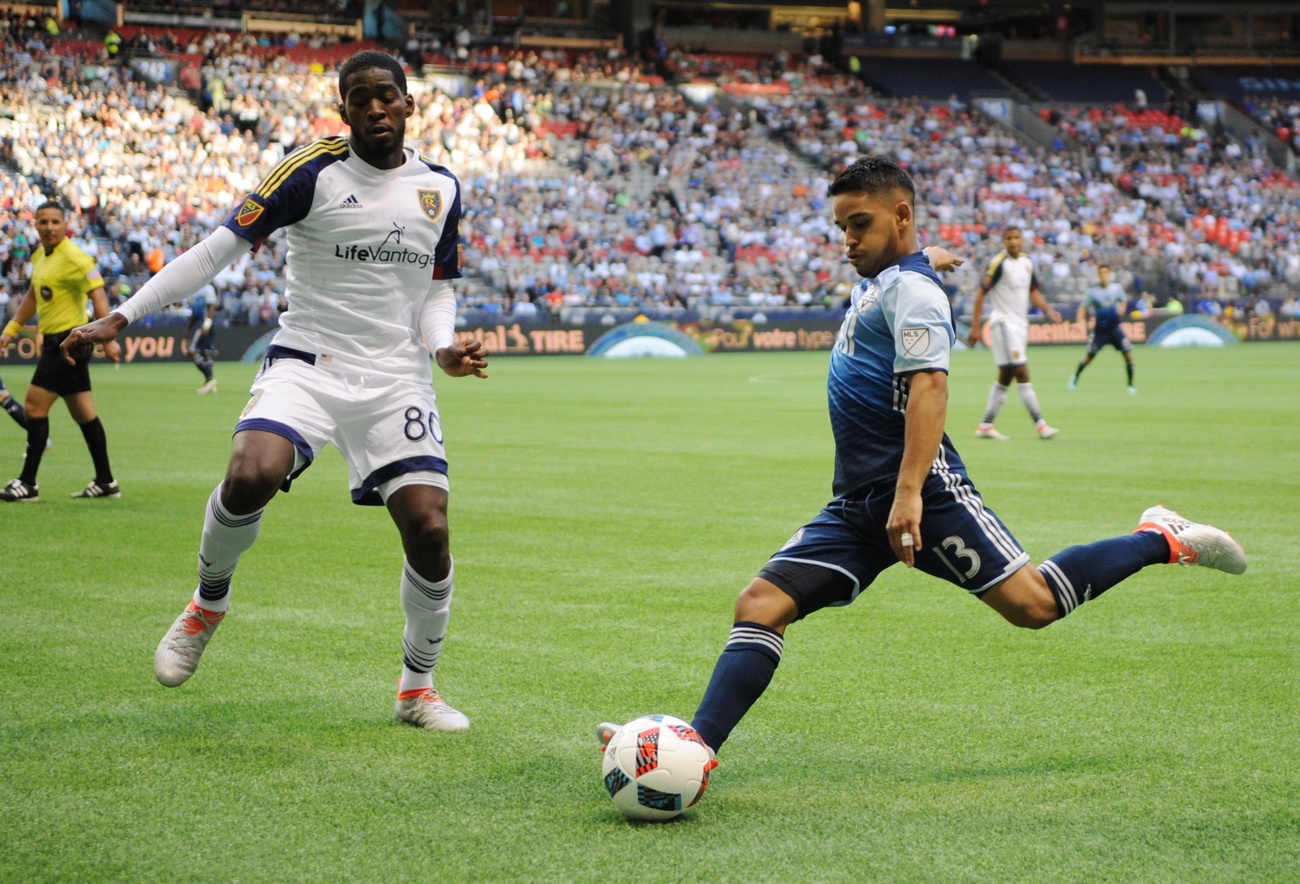 An own goal may have opened the scoring, but an incredible finish from one of the league's smallest players lifted the Vancouver Whitecaps to a vital three points on Wednesday.
Cristian Techera unleashed a thumping long-distance shot, finding the upper corner to lead the Whitecaps to a 2-0 victory over Real Salt Lake in a vital Western Conference clash.
After seeing Justen Glad hit with an own goal in the 34th minute, Techera struck just three minutes later, putting the game out of reach for an RSL team that proved the more aggressive on the day. Following a headed clearance from a dangerous free kick, Christian Bolanos teed up Techera, whose shot zoomed into the upper left-hand corner, giving the Whitecaps a 2-0 lead they'd never relinquish.
Throughout the match, RSL appeared the more likely team to score, despite numerous absences. Playing with just 16 players named to the squad, RSL fired 12 shots to the Whitecaps' 2, but could only put four of them on frame.
With the win, the Whitecaps find themselves sixth in the Western Conference on 28 points, while RSL sits third with 29, despite a -1 goal differential.
The Whitecaps return to action on Saturday for a clash with Orlando City, while Real Salt Lake plays host to the New England Revolution that same day.
MAN OF THE MATCH
Cristian Techera scored the goal, but David Ousted was a rock in the back for the Whitecaps. Despite some suspect defending at points, Ousted was there to keep a clean sheet while providing four vital saves.
MOMENT OF THE MATCH
Techera's long-distance screamer set the tone, while also likely netting Techera Goal of the Week honors.
MATCH TO FORGET
The own goal was an unfortunate one, and wasn't completely his fault, but Justen Glad will need to put Wednesday's performance behind him in an effort to continue what has been a spectacular 2016 season.