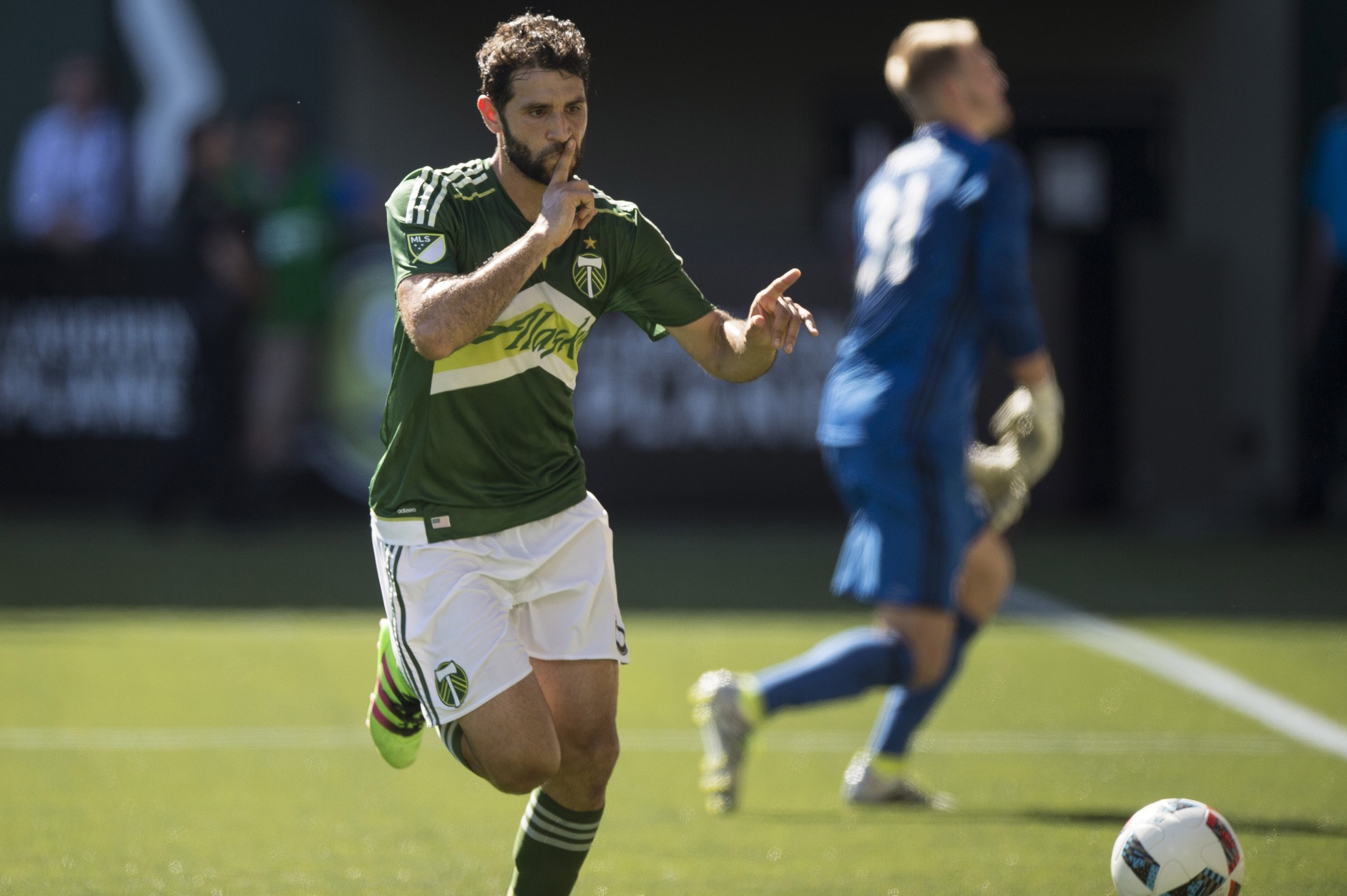 The MLS All-Star game is set for Thursday night, as some of the league's biggest stars collide with Premier League team Arsenal. The team assembled to take on the Gunners may be littered with stars, but it is not one that is truly comprised of those who have earned a spot with their play on the field.
A combination of fan voting and coach selections, the MLS All-Star Team isn't actually chosen on merit. Players who have missed extended time due to injury or international absences are selected to add starpower to the mid-summer event, bringing casual fans into the fold to watch the annual match. It provides an interesting spectacle each year, with a combination of international legends, U.S. Men's National Team stars and league up-and-comers taking on a European foe.
However, what would happen if the team was comprised of true all-stars, players whose efforts on the field earned them a selection? What if the team selected was made up of players who were truly having the best seasons, not those who have had the best careers thus far?
Here's a look at SBI's merit-based All Star XI, and what players deserve to make the cut based on their play this season:
———–Villa—-Giovinco———
–Piatti——-Diaz——-Valeri–
—————Azira—————
Cole–Sjoberg–Zimmerman–Rosenberry
—————-Blake—————-
Some Thoughts:
Heading into our hypothetical lineup, several players remain absolute shoe-ins, especially at the forward position.
It's nearly impossible to debate that there are any forwards currently playing on the same level as David Villa and Sebastian Giovinco. Between them, the two European stars for 24 goals and eight assists, proving indispensable to a pair of teams extremely reliant on their output. However, their biggest contributions may be their leadership. Villa has marshaled NYCFC all the way to the top of the Eastern Conference almost singlehandedly at times, while Giovinco has kept TFC afloat despite the long-term absences of Michael Bradley and Jozy Altidore. The two are far and away the class of MLS' forward pool, and remain definite starters no matter which way you slice it.
Behind them, Ignacio Piatti and Mauro Diaz deserve spots int he midfield. Both recognized as All-Stars for their achievements this year, Piatti and Diaz have firmly stamped their claim as two of the league's elite playmakers. As a member of the Montreal Impact, Piatti has out shined the mighty Didier Drogba with 12 goals in just 18 matches, while Diaz has proven to be the best facilitator on an FC Dallas team that seems to have an endless supply of them. Piatti's versatility make him a candidate to start anywhere throughout the midfield, but starting the Impact star on the left wing allows Diaz room to work down the middle. New York Red Bulls star Sacha Kljestan also remains an option as he continues to pile on assist after assist, while one could justify adding Jermaine Jones despite limited MLS minutes.
On the right, is one of several All-Star Game snubs who should be in San Jose: Diego Valeri. While his exclusion is not quite the most criminal (more on that later), the Timbers star is more than deserving of a spot in the MLS side. Vieri's nine goals and five assists are a considerable spike from last season, a year that saw the Timbers lift the MLS Cup. Once again, the Argentinian star has been vital in the Timbers campaign, one which has remained afloat despite a series of injuries and international absences around him.
With the Argentinian trio hypothetically creating, the MLS side would need a destroyed behind them, and few have been better, or more unheralded, than Michael Azira. Waived by the Seattle Sounders, Azira has proven revolutionary for a Colorado Rapids team now counted among the league's elite following years in the basement. Azira's play isn't pretty or sexy, and he has yet to provide a goal or assist this season, but the Rapids stopper has proven his worth as a defensive shield. To date, the Rapids have surrendered just 14 goals in 20 games. The Rapids deserve more All-Star recognition than just the inclusion of Jones, and Azira is one of several players deserving of the nod. If not Azira, teammate Sam Cronin is also worthy, while Marcelo Sarvas seems an obvious non-Rapids choice for the nod after reinventing himself a bit since joining D.C. United.
Behind him would lie a centerback pairing that are likely the most absurd exclusions. Rapids centerback Axel Sjoberg has emerged as a force in his second MLS season, leading a Rapids backline that is almost unquestionably the best in the league. Meanwhile, Walker Zimmerman has held down the fort for FC Dallas despite the absence of Matt Hedges, who himself could be an All-Star selection. If not those three, Drew Moor has been a key piece for a Toronto FC defense that has allowed just 23 goals in 20 games.
Alongside the centerback duo, the fans got it right in voting in Keegan Rosenberry. The rookie fullback has been spectacular throughout the 2016 season, shutting down the league's biggest stars whenever he is on the field. He may be a bit overshadowed by attackers like Jordan Morris in the Rookie of the Year discussion, but when it comes to true value to a team, few mean as much as Rosenberry does to the Union backline.
On the other side is a player on the other end of the spectrum in Ashley Cole. When the former Chelsea star signed with the LA Galaxy, many saw it as one final cash grab before the veteran fullback retired to the beach. However, Cole has looked as good as he has in years, and has put forth an effort matched by few in the league. Cole has proven his doubters wrong in a major way throughout 2016, and deserved recognition for doing so.
The goalkeeper position is also fairly straight-forward, with Union star Andre Blake earning honors as starter. The Jamaican international is finally reaching the level that the Union were looking for when they selected him first overall, and is more than justified as a selection. Alongside him, David Bingham has shined for the San Jose Earthquakes this season, while Zac MacMath quietly put together a spectacular season prior to Tim Howard's arrival.
As assembled, the hypothetical All-Star Team is not the most talented or most heralded. It's a squad that features a mix of international stars, up-and-coming prospects and MLS journeymen. However, if one was to name an All-Star team full of players who have played to a level worthy of the honor, the MLS side would look vastly different than that set to take the field on Thursday night.