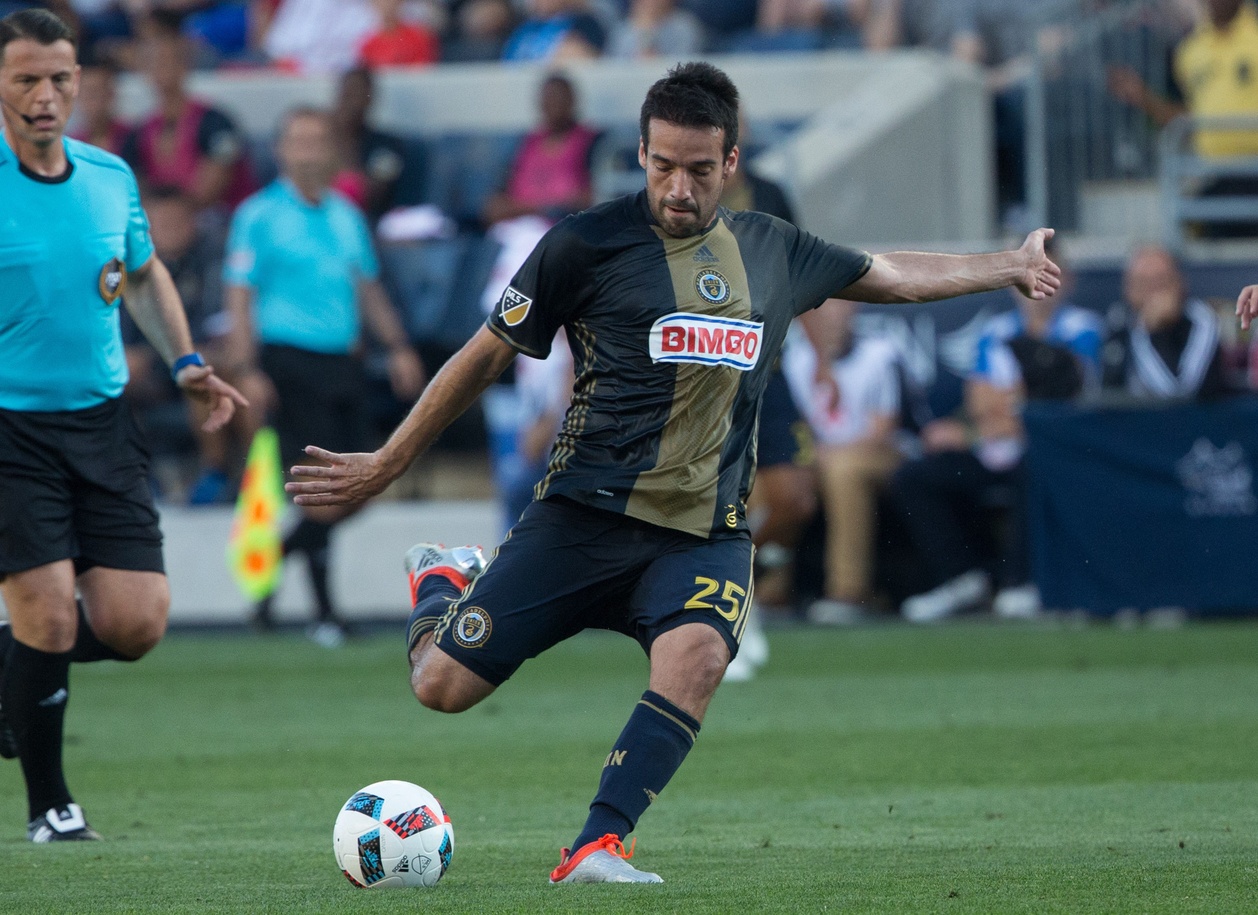 The Philadelphia Union's friendly on Wednesday with English Premier League side Crystal Palace served a few purposes for head coach Jim Curtin.
Curtin was able to get a look at a few young players in the squad while also handing fringe players long shifts on the pitch in the 0-0 draw at Talen Energy Stadium.
"I thought it was a great exercise for our guys, you think about your preparation now for Red Bull, and the way that Crystal Palace pressed and pushed us in the first and second half was very good," Curtin said. "I was happy with the way my guys played, calm on the ball, comfortable, played the same way."
Plenty of first-team regulars found their way into the starting 11, but the match was most valuable for midfielders Walter Restrepo and Leo Fernandes, both of whom haven't received a ton of minutes off the bench in 2016.
"Could he make a couple better decisions on the ball? Absolutely," Curtin said of Fernandes' play. "But over the course of 90, he had a very strong game for us at the 8 and the 10 spot, so really happy with that too."
Curtin handed forward C.J. Sapong 45 minutes of action to continue his work back to full fitness, while Roland Alberg played the role of primary playmaker throughout the first half.
The Union purposely rested Tranquillo Barnetta and Chris Pontius in order to have them fresh for Sunday's Eastern Conference showdown with the New York Red Bulls.
"It was best to push them in a different way on the fitness side, and not have them for the game," Curtin said.
The second half handed Union fans a glimpse into the future as Derrick Jones, Cole Missimo and a few others earned some well-deserved playing time with the first team. Jones received plenty of credit from his manager for his work in the middle of the park.
"We like Derrick a lot and he has performed well, but to say when he plays for the first team is premature," Curtin said. "He did well tonight, you see quality that is there, you think of a Tony Tchani is a guy who he reminds me of, and Derrick's actually faster. Again, that's what we want, that's what we want to push him to be."
While Jones may not be ready for first-team soccer yet, back-up full back Ray Gaddis proved his quality in the second half going up against Wilfried Zaha. Gaddis, who was been relegated to the bench by the emergence of Keegan Rosenberry, could be a vital asset during the second half of the season, especially if the Union go deeper in the U.S. Open Cup.
"I thought Ray Gaddis was excellent 1-on-1 against Zaha and Ray did a great job shutting him down," Curtin said.
"It was a good little battle between (Wilfried Zaha) and the right back (Gaddis)," Crystal Palace manager Alan Pardew said.
By coming out of the match with no injuries, a decent result and a better look at their depth, the Union took nothing but positives out of Wednesday's friendly. But now it's time to focus back on business as the Red Bulls visit Talen Energy Stadium for what could turn out to be a crucial match in the Eastern Conference playoff race.