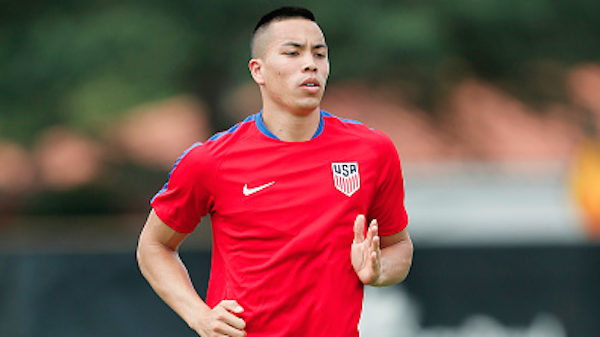 After a busy weekend that featured plenty of Americans in action, Monday sees several big-name stars return to the field.
Headlining Monday's schedule is a series of matchups in the DFB-Pokal as a group of Americans look to continue through Germany's domestic cup. Christian Pulisic will be in the squad for Borussia Dortmund's meeting with fourth-division Eintracht Trier, while Bobby Wood will make his competitive debut in Hamburg's match against FSV Zwickau. Joining the pair of U.S. Men's National Team stars is Sandhausen's Andrew Wooten, who will look to continue his goalscoring form in a match with Paderborn.
In addition to the matches in Germany, Israeli soccer also features an American in action as Aaron Schoenfeld and Hapoel Tel Aviv take on Maccabi Haifa.
Here's a full look at Monday's Americans Abroad:
DFB-POKAL
Christian Pulisic and Borussia Dortmund take on Eintracht Trier. (2:45 p.m.)
Bobby Wood and Hamburg face FSV Zwickau (12:30 p.m.)
Andrew Wooten and Sandhausen match up with Paderborn (12:30 p.m.)
ISRAELI PREMIER LEAGUE
Aaron Schoenfeld and Hapoel Tel Aviv face Maccabi Haifa (1:45 p.m.)
LIGUE 2
Theoson Siebatcheu and Reims face Red Star (2:30 p.m.)
—
What do you expect from Monday's Americans Abroad?
Share your thoughts below.