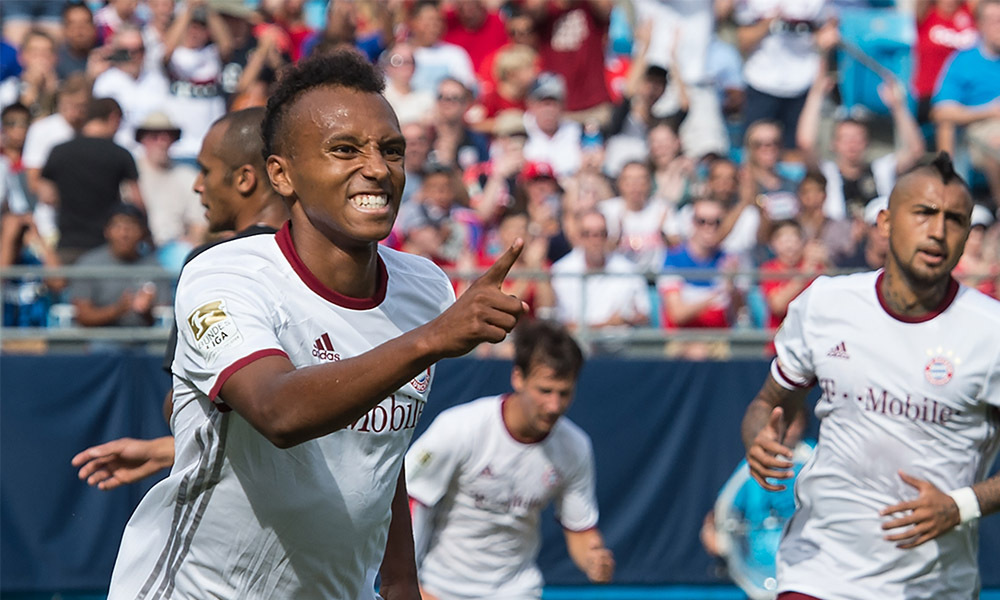 Julian Green remains in pursuit of a first-team role with Bayern Munich, but after a hat-trick performance over the weekend, the U.S. Men's National Team forward has earned the praises of his new manager.
Carlo Ancelotti revealed on Saturday that Green will be given every chance to start and play for Bayern Munich as the club approaches the Bundesliga campaign. Ancelotti's comments come following Green's marvelous performance over the weekend, one which produced a 35-minute hat-trick against Inter Milan in an International Champions Cup clash.
"He played well, really well. He scored three goals and he was ready in the box," said Ancelotti, who is in the midst of his first preseason in charge of Bayern Munich following the departure of Pep Guardiola. "It was a really good performance. The team built good offensive play and Julian was ready to finish.
"He's with us. We have nothing special for him. He trains with us," the Italian added. "He will have the opportunity to start and to play. He can play and he's ready to play. He's improving. He's working well during the training sessions and the only way that he can do this is to stay with us."
Green has primarily featured for Bayern's reserved throughout his career, save for a lackluster loan spell with Bundesliga side Hamburg. Last season, Green played 28 games for Bayern Munich II, scoring 10 goals.
Bayern Munich returns to action on Wednesday for an ICC clash with Real Madrid.
What do you make of Ancelotti's comments? What do you expect from Green this season?
Share your thoughts below