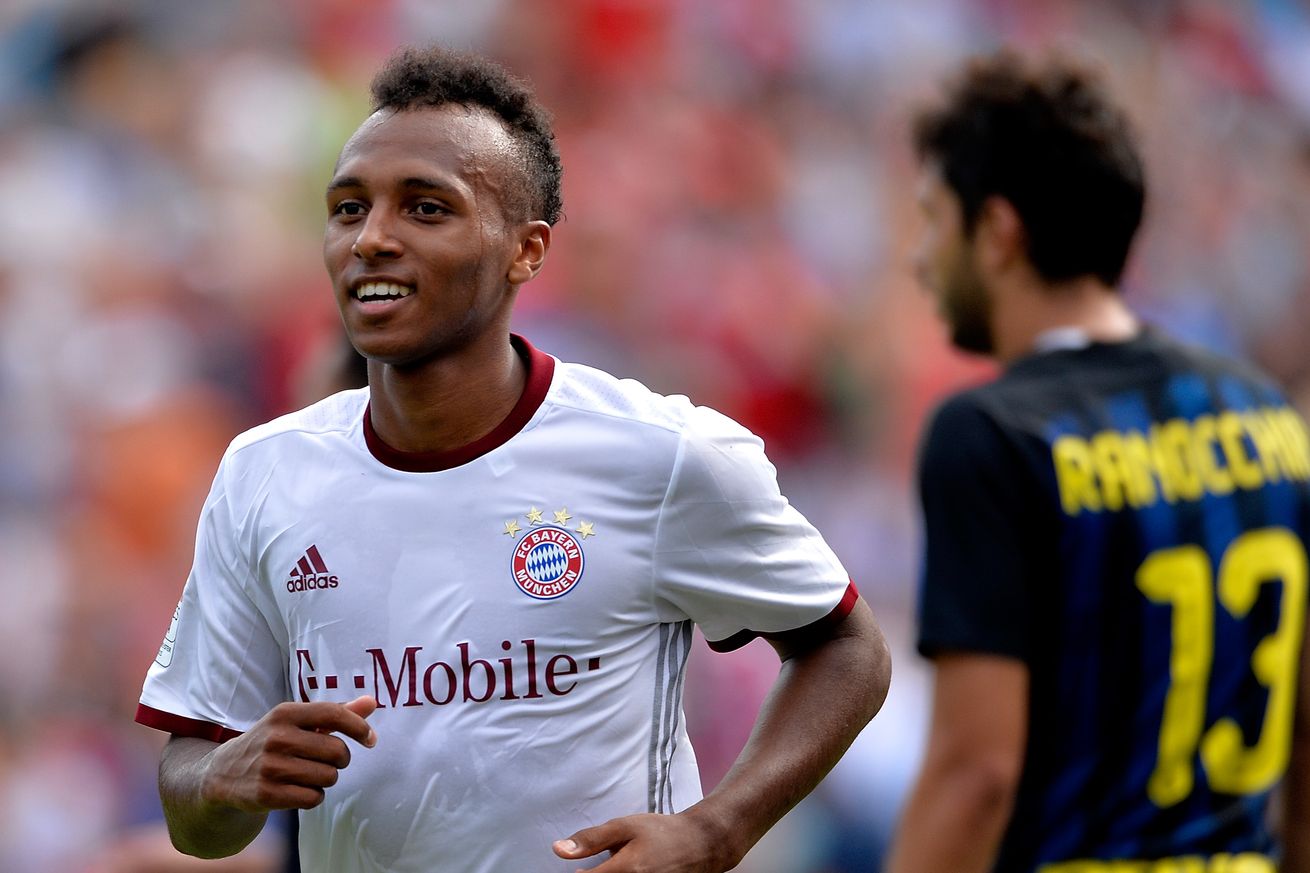 To date, Julian Green has been seen as a wide option, one who possessed the technique and physical abilities to create down either the right or left wing. However, it now appears that the U.S. Men's National Team forward will be utilized in a very different way under his new club manager.
Bayern Munich manager Carlo Ancelotti says he sees the 21-year-old as a true center forward, a player capable of leading the attack down the middle. On Saturday, Green starred while playing at the position, scoring a 35-minute hat-trick in what turned out to be a rout of Inter Milan.
After the game, Ancelotti said he expects Green to compete for a place in Bayern's XI this year, and it now appears that competition will come against star forwards like Robert Lewandowski and Thomas Muller, not wingers like Franck Ribery and Douglas Costa.
"I think he is better in the middle because he is quick, fast and has good timing against the defensive back line, "Ancelotti told the Washington Post. "I think that is his best position. Of course, he can also play out wide but I think he is more efficient when he plays at center forward. I think it is good for him to stay there
"I think he has the instincts in the box. He has the instinct to lose his marker," Ancelotti added. "His first goal was really good. He attacked the front post and it was a very good finish."
The hat-trick provided Green with his second, third and fourth goals of the preseason, as the American scored in Ancelotti's debut match against SV Lippstadt. The forward's goal-scoring form came after a double-digit scoring season with the Bayern reserves, a group which Ancelotti said Green will not return to this season.
Rather, he will compete with Bayern's first team, who will face plenty of matches throughout a crowded 2016-17 schedule. With league games, cup matches and a Champions League campaign all on the horizon, Ancelotti expects Green to be a part of his team following an impressive preseason run.
"He will be with us. There is a lot of competition in the squad," Ancelotti said. "It won't be easy for him to play but this preseason he is doing well. He's scored four goals, he is moving well, he is playing well with the team. He has to improve but he is young,"