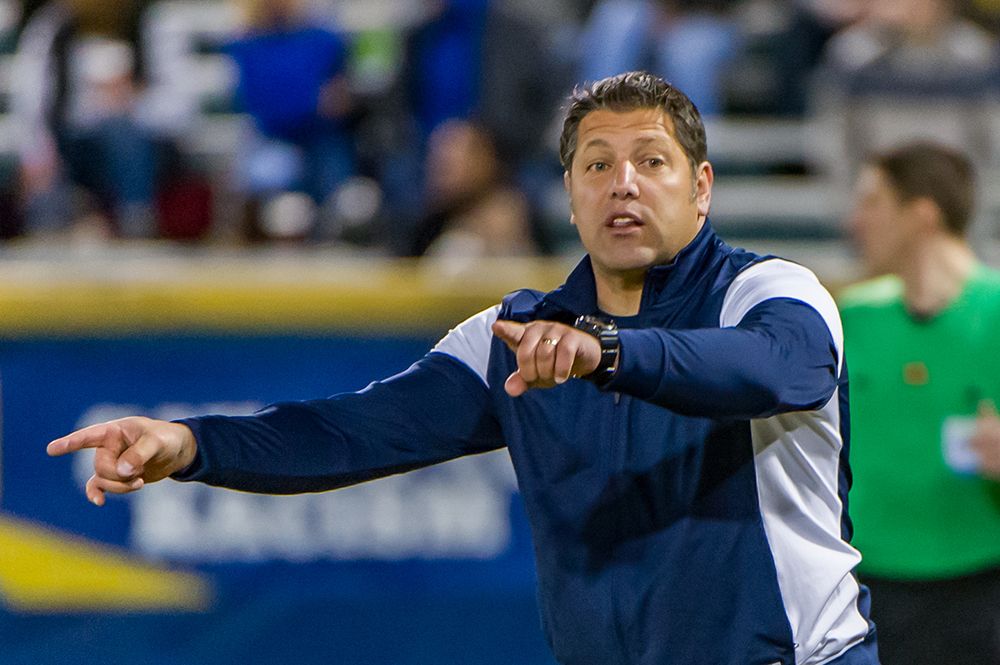 The Jacksonville Armada have struggled throughout the NASL season, and those struggles have cost Tony Meola his job less than a year into his tenure with the club.
Currently 11th in both the Fall and Combined standings, the Armada announced on Sunday that the club has parted ways with Meola, who joined the team in November 2015 as head coach and technical director. The Armada are winless in six matches following Saturday's 2-2 draw with the Carolina RailHawks.
The Armada also announced that the club parted ways with assistant coach Jim Rooney, who was hired as part of Meola's staff in November.
"I will never waver in my commitment to our fans of giving them a team that competes for championships," said Armada owner and CEO Mark Frisch. "Unfortunately, our results this season have not reflected that promise. After much thought and careful consideration, I strongly believe this is the best decision to make for our club, players and loyal supporters.
"I am appreciative of Tony's and Jim's contributions to our club and wish them the best in their future endeavors."
The Armada will now turn to assistant coach Mark Lowry, who will take over as interim manager for the rest of the 2016 season. Lowry joined the Armada staff in September and was retained by Meola upon his hiring. In addition, Nathan Walter will take over as the club's technical director.
"Since joining our club in 2015, Mark has shown excellent leadership and a keen ability to develop talent," Frisch said. "I am confident that Mark can guide our team and show significant improvement for the remainder of the season.
"This is a well-deserved opportunity for Nathan," Frisch added. "He has shown a tremendous dedication to our club and strong sense of finding players that fit in well with the Armada FC. I look forward to seeing him shape a top-caliber roster as our technical director."
What do you think of the move? Did Meola deserve his dismissal? How will the Armada fare going forward?
Share your thoughts below.