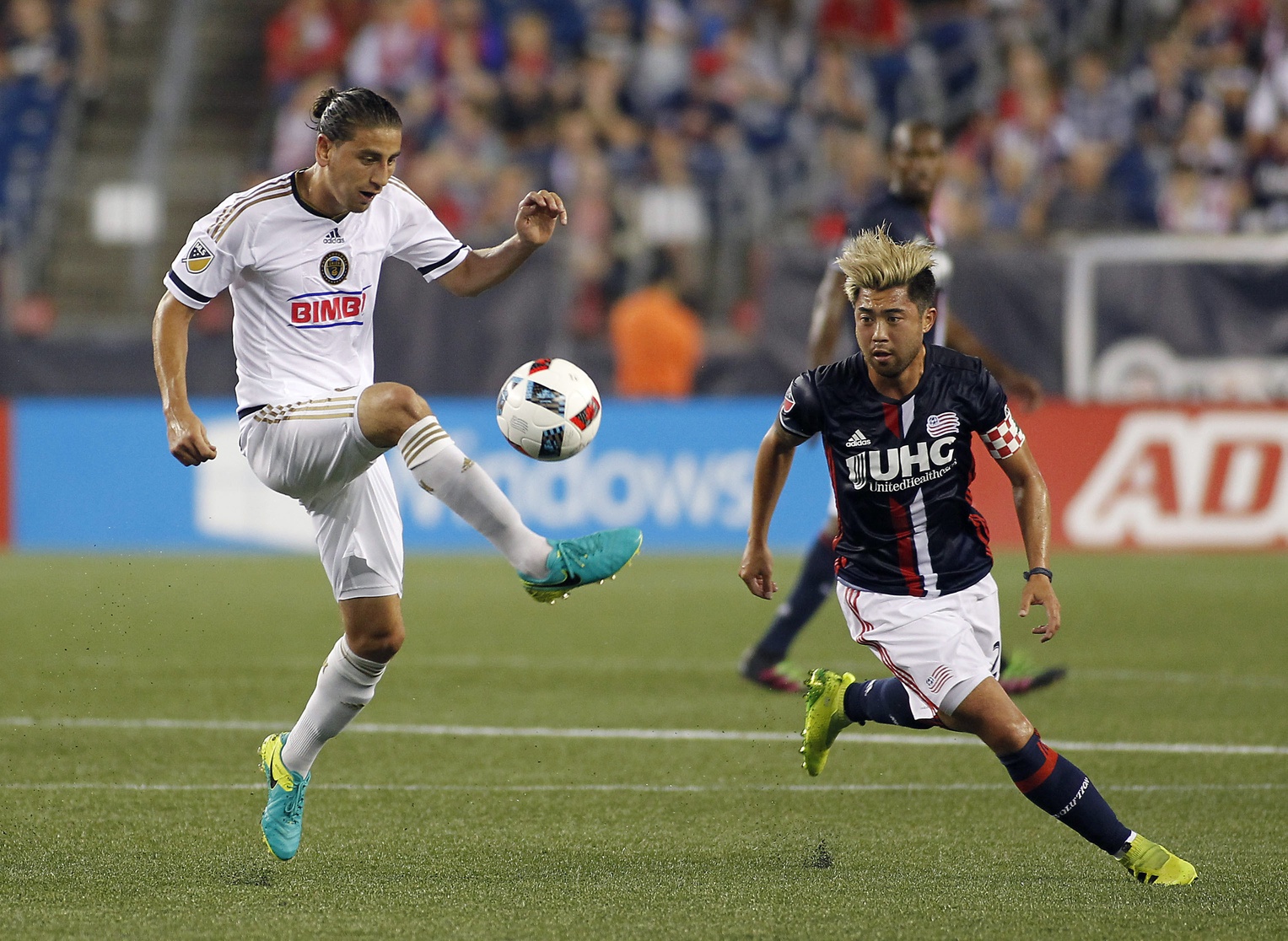 Saturday night featured the Philadelphia Union debut of Alejandro Bedoya, but it was a series of familiar faces that led the Eastern Conference contender to a lopsided win.
C.J. Sapong fired the Union into the lead just seconds into the game, and the visitors never looked back en route to a 4-0 win over the New England Revolution at Gillette Stadium. With the win, the Union now have an eight-point lead on the Revs, who currently sit as the first team out of a playoff position in the Eastern Conference.
It didn't take long for the Union to leap into the lead, as C.J. Sapong fired just moments after the opening whistle. Just 78 seconds into the match, a ball in from Fabinho found the Union forward waiting in the box, leaving Sapong with a close-range tap-in for the 1-0 lead.
The second half didn't start quite as quickly for the Union, but a rapid two-goal spur all but put the game out of reach.
First, it was Chris Pontius, who fired home a 51st minute finish to push the lead to two. Three minutes later, Richie Marquez jumped onto the scoresheet as Pontius contributed an assist on the Union's third goal of the evening. Roland Alberg made it 4-0 in the game's dying moments, sealing the emphatic win.
While he was unable to find a spot on the scoresheet, Bedoya did show well alongside his new teammates, combining well with Tranquillo Barnetta and Ilsinho in particular as the game wore on. In addition, Charlie Davies came on as a late substitute for a Union debut against his former team.
Following the win, the Union get back into action next Saturday at home against a surging Toronto FC, while the Revs look for a much-needed bounce back that same day against the struggling Columbus Crew.
MAN OF THE MATCH
Chris Pontius provided a goal and an assist just minutes apart, all but putting the game out of reach with yet another big game for the new-look Union.
MOMENT OF THE MATCH
From the first minutes, the Union were the best team on the field, and C.J. Sapong's second-minute finish served as a look ahead to what was to come.
MATCH TO FORGET
It's hard to pick just one Revs player to single out from such a performance, especially on their home field. Following the loss, the Revs need to take a hard look at themselves and make a change or two if they hope to continue to battle in the East.