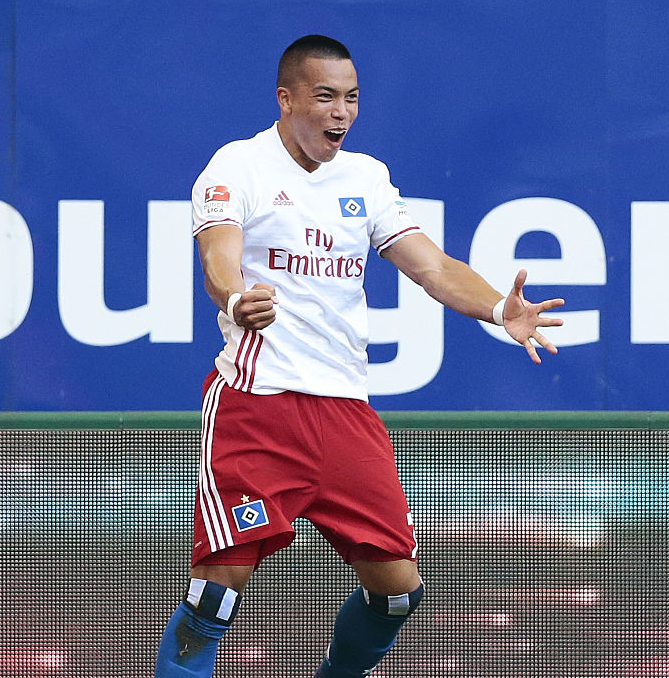 Bobby Wood made the jump up to the German Bundesliga this summer, and his debut suggests he is ready for the leap.
The U.S. national team striker scored in his first Bundesliga match, netting the opening goal in Hamburg's 1-1 draw with FC Ingolstad on Saturday.
Wood, who scored 17 goals for Union Berlin in the 2 Bundesliga last season, raced onto a long goal kick and outmuscled his mark before blasting an 18-yard shot inside the near post.
Wood wasn't the only American in action in the match. Alfredo Morales started for FC Inglostadt, which equalized in the second half to earn the road point.
Here is Wood's goal:
[protected-iframe id="b5cbe6d6106dfe240ed98f16fd511e76-93315145-36554976″ info="https://streamable.com/e/2qmm" width="600″ height="300″ frameborder="0″ scrolling="no"]
What did you think of the finish? Excited to see Wood back in action for the USMNT?
Share your thoughts below.