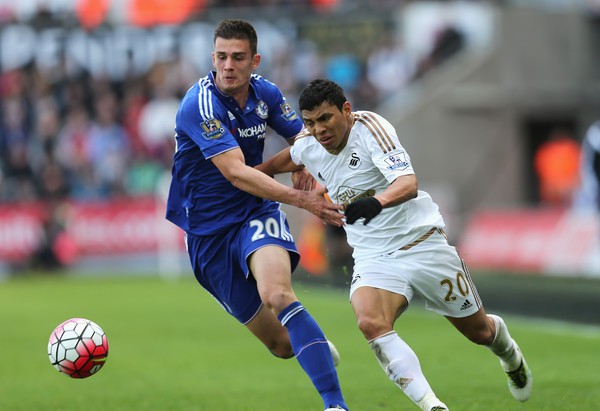 Matt Miazga's path to Chelsea's first team is a crowded one, and it now appears that the club's new manager is expecting the U.S. Men's National Team centerback's development to continue elsewhere for the time being.
Chelsea manager Antonio Conte stressed the importance of playing time for Miazga's development while also hinting at a potential loan move away from Stamford Bridge. Miazga made two appearances for Chelsea last season and has seemingly impressed the former Juventus manager during preseason, but with John Terry, Kurt Zouma, Gary Cahill and Branislav Ivanovic ahead of him at centerback, it seems Miazga is set for a stint away from the Blues this season.
"I think in this moment it is good if (Miazga) plays to improve, to go and get experience to improve," Conte said ahead of Chelsea's International Champions Cup clash with AC Milan. "You can improve only if you play. You play every game or a lot of games during the season, but he is a good guy and I am very happy about him.
"Miazga is a young player. He has a good technique and I think that he is working very well under the physical aspect, but the tactical aspect he can improve a lot and I think that he is improving with the work."
The 21-year-old centerback joined Chelsea this past winter from the New York Red Bulls for a fee of £3.5million.
What do you think of Conte's comments? What do you expect from Miazga this season? What club or league would you like to see the defender loaned to?
Share your thoughts below.