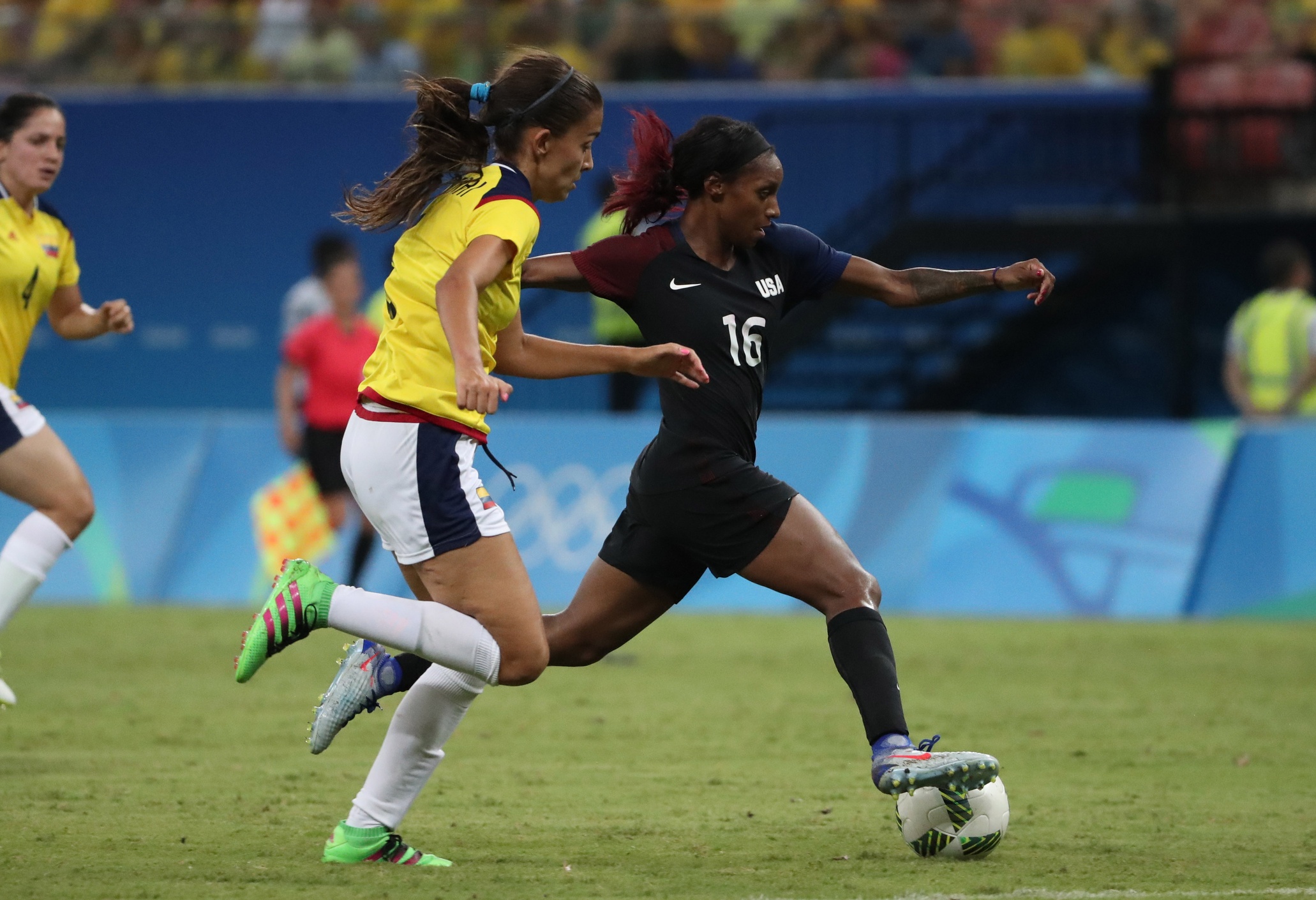 For the first time in quite awhile, the U.S. Women's National Team had their backs against the wall, and a late free kick from Colombia sealed a shock draw in Tuesday's Olympic group stage finale.
An early howler from Hope Solo was overcome by goals from Crystal Dunn and Mallory Pugh, as two of the USWNT's youngest stars led the way in a USWNT comeback. However, a second free kick goal from Catalina Usme saw Colombia level the scoreline in stoppage time as Tuesday's clash ended as a 2-2 draw.
The tie seals the USWNT's status as group winners heading into the knockout stages, while knocking Colombia out of the tournament with just one point.
With the USWNT cruising, Usme fired her second free kick of the night, although the second was significantly prettier than the first. On the right hand side of the box, Usme curled a shot past Solo, sealing a shock draw for the South American side.
So steady throughout the tournament, Solo finally looked a bit human via a mistake midway through the first half. On a Colombia free kick, Usme curled a 26th minute shot around an extended wall. Solo wasn't caught off guard by the shot, but the USWNT goalkeeper let the ball slip through her legs, gifting Colombia a 1-0 lead and the team's first ever Olympic goal.
From there, the USWNT endured a bit of a panicky spell as the team pushed back into the game. Finally, Dunn broke through in the 41st minute, tapping in a rebound from a Carli Lloyd effort that struck the crossbar.
Pugh fired the USWNT into the lead in the 59th minute. On a ball in from Crystal Dunn, Pugh showed the maturity to delay the shot, taking the ball past several defenders before firing into an open net to become the youngest American goalscorer in Olympic history.
Pugh's introduction came at the expense of Megan Rapinoe, who earned the starting nod for her tournament debut. The veteran midfielder, who is returning from an ACL injury, struggled to get into arhythm before a scheduled substitution in the 33rd minute.
Following the draw, the USWNT returns to action on Friday for the start of the knockout stages/