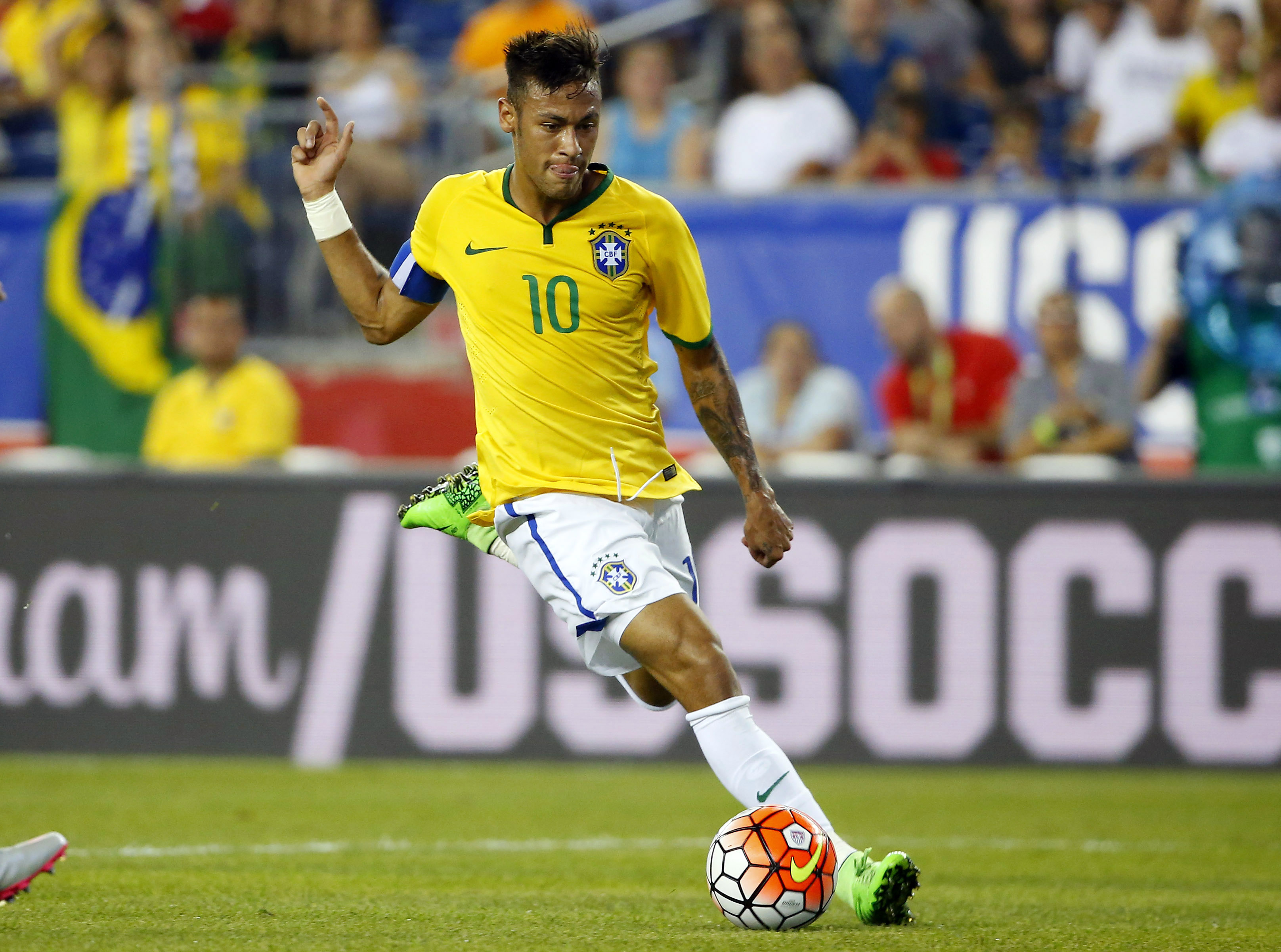 South America's nations shifted gears from World Cup Qualifying to the Copa America Centenario this summer. Now, it is time to shift back.
CONMEBOL's action-packed qualifying campaign is set to resume on Thursday with the seventh round of games, and there is no shortage of intriguing storylines to follow. From new head coaches making their debuts to mouthwatering match-ups to Leo Messi's potential participation, this round has all the makings to be as entertaining as any of the ones before it.
There will be plenty of eyeballs on each and every one of the games, but the one that might draw the most attention is Ecuador vs. Brazil. Neymar just helped the Brazilians win Olympic gold for the first time, and now his sights are fixed on helping his country move into a qualifying spot. Brazil currently sits in sixth place after a tepid start on the road to Russia 2018, but will not have it easy against a strong Ecuadorian side playing at home.
Elsewhere, the-no-longer-retired Messi is attempting to fight off a hamstring injury to play for Argentina in its clash with first-place Uruguay while back-to-back Copa America champion Chile travels to take on Paraguay. The other affairs will see Colombia take on lowly Venezuela and Peru battle Bolivia at altitude.
Here is a closer look at the seventh round of CONMEBOL World Cup Qualifying:
BOLIVIA vs. PERU (No live broadcast | tape delay on Sept. 2 at 10 a.m.,  beIN Sports)

After a solid showing at the Copa America Centenario, Peru is hoping that its young squad can bring back hope to this qualifying campaign. The only problem is that La Blanquirroja is playing in a challenging place in which it has never won.
Peru is heading into the suffocating altitude at Estadio Hernando Siles in La Paz to square off with Bolivia, and Ricardo Gareca and his side know that picking up three points there will be difficult. The Peruvians have spent the last week-and-a-half training high above sea level back at home to adapt to the difficult environment, but will have to make due without Copa America Centenario starters Alberto Rodriguez and Oscar Vilchez.
For Bolivia, Thursday's game marks the dawn of a new era. La Verde parted ways with head coach Julio Cesar Baldivieso after a disappointing Copa America Centenario campaign and hired former Jacksonville Armada boss Guillermo Angel Hoyos, putting him in charge of turning things around. The good news for Hoyos is that he will have Marcelo Martins at his disposal after the veteran forward decided to end his international retirement, but stout midfielder Alejandro Chumacero is unavailable due to injury.
COLOMBIA vs. VENEZUELA (4:30 p.m., beIN Sports Espanol)

Colombia is starting to look more and more like the team that shone brightly at the 2014 World Cup, and that spells trouble for Venezuela.
Along with winning their last two qualifiers back in March to move up the table, Los Cafeteros took third place at the Copa America Centenario by demonstrating some of the quality that had been missing in recent months. Now, the goal is to defend home turf at Estadio Metropolitano Roberto Melendez in Barranquilla. One big concern, however, is the form of star playmaker James Rodriguez, who seems unhappy due to his limited role at Real Madrid.
If Rodriguez's questionable form does not give Venezuela a bit of confidence to grab a result, La Vinotinto can look back its Copa America Centenario performance under new head coach Rafael Dudamel. The Venezuelans surprisingly made it out of the group in that tournament, and pulled off a major upset by defeating Uruguay. Another shock result like that desperately needs to be in the cards for Venezuela, as it is currently in last place in the qualifying table with a solitary point.
ECUADOR vs. BRAZIL (5 p.m., beIN Sports)

There is no rest for the weary. Just ask Neymar.
Brazil just celebrated its first Olympic gold medal, but now has to try and rebound in World Cup Qualifying after going 2-1-3 in its first six games. Fairly or not, the task of lifting O Canarinho in the standings falls largely on the shoulders of Neymar, who will likely need to be at his best in order to help new manager Tite pick up a road victory at altitude at Estadio Olimpico Atahualpa in Quito.
Ecuador should provide quite the challenge for the Brazilians, especially since La Tricolor will be eager to rebound from its disappointing pair of March qualifiers. The Ecuadorians picked up just one point from those games and suffered their first loss of the campaign via a 3-1 loss to Colombia on Matchday 6, so a win at home is needed to regain momentum and avoid potentially falling down the table.
ARGENTINA vs. URUGUAY(7:30 p.m., beIN Sports, beIN Sports Espanol)
Leo Messi's international retirement was short-lived, but the global superstar still might not suit up for this showdown between South American powerhouses.
Messi is dealing with a hamstring problem, and is a question mark for Argentina's home game against Uruguay at Estadio Malvinas Argentinas in Mendoza. If Messi is unable to go, La Albiceleste's new coach, Edgardo Bauza, will have to rely on the likes of Angel Di Maria and the returning Javier Mascherano to avoid starting his tenure in poor fashion and under even more pressure for results.
Long-time Uruguay manager Oscar Tabarez and his troops will be surely be seeking a win, however, as they currently lead the pack in the qualifying standings. Los Charruas have done an impressive job by giving up just four goals to this point while scoring 12, and they are currently riding a three-game unbeaten run. Memories of their early Copa America Centenario exit remain, though.
PARAGUAY vs. CHILE(8 p.m., beIN Sports Connect)

Winning another Copa America trophy this summer has Chile dreaming of big things ahead of the next World Cup, but qualification for Russia 2018 is still far from guaranteed.
After winning just once in their last four qualifiers, the fourth-placed Chileans are entering their road tilt with Paraguay hungry for three points. La Roja will have to find a way to breakdown a stingy defense that has given up just six goals so far if it wishes to come out on top, but can count on top players like Alexis Sanchez, Arturo Vidal, and Eduardo Vargas to shoulder the attacking burden.
Paraguay, meanwhile, knows that it must take full advantage of playing in front of its supporters at Estadio Defensores del Chaco in Asuncion. A win on Thursday would see Los Guaranies leapfrog Chile in the standings, and possibly push them back into a top-five spot. New Paraguay head coach Francisco Arce has a big opportunity here, but has to prove he is up to snuff after taking over for the departed Ramon Diaz.