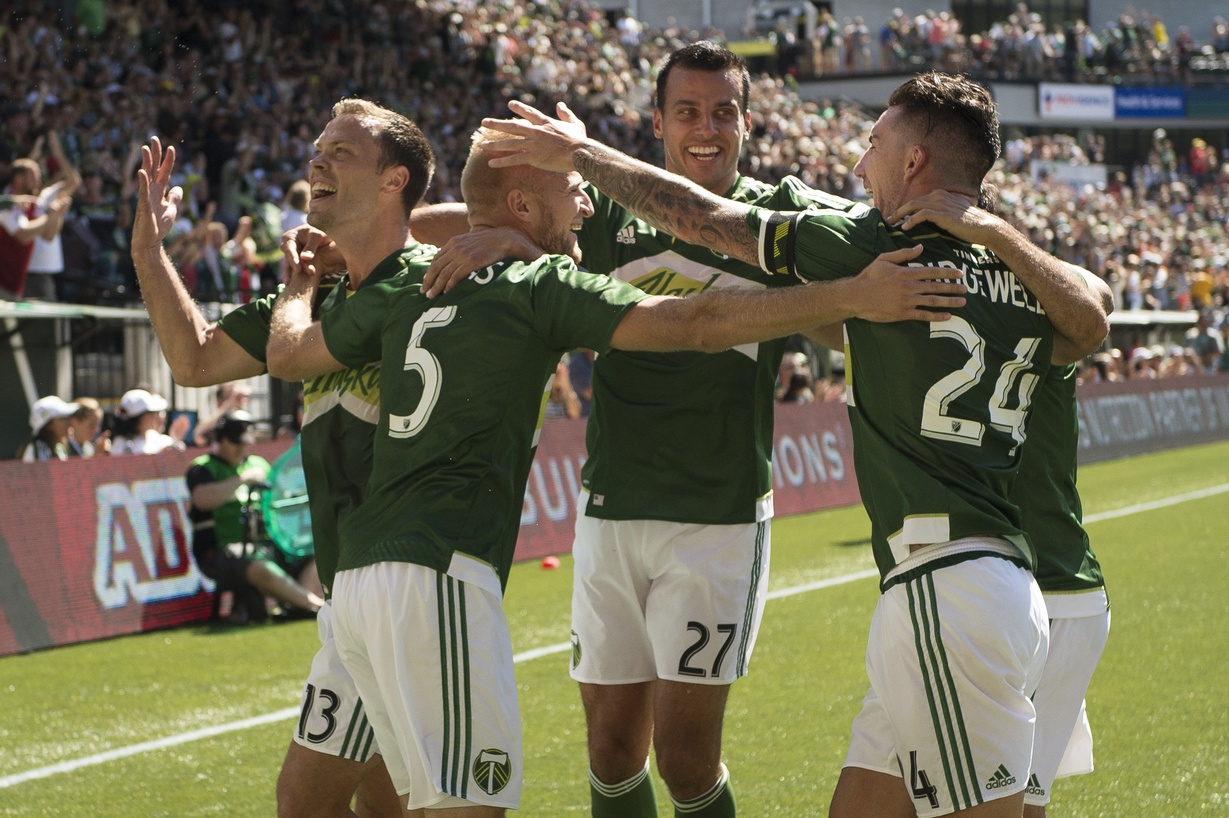 The Portland Timbers looked like defending MLS champions in a dominant first half that all but sealed a rivalry win.
Despite a second half surge from the Seattle Sounders, the Timbers grabbed three points at Providence Park with a 4-2 win on Sunday afternoon. Four different scorers for Timbers showed a wealth of attacking production, as the hosts earned revenge for a 3-1 defeat to the Sounders last time out.
The Sounders, meanwhile, could not have looked worse in the first half. The Timbers onslaught began with Vytautas Andriuskevicius' goal in the 16th minute and continued with tallies from Fanendo Adi, Lucas Melano and Steven Taylor. On the other end, the Sounders recorded four shots, but didn't put a single one on goal.
After going down 4-0 in the first half, Andreas Ivanschitz scored on a fortuitous deflection that sent the ball past Jake Gleeson in the 47th minute. Jordan Morris kept the momentum with a strike in the 51st minute.
In the later stages of the second half, the Timbers held on for the 4-2 win. Several pushes up the field kept the team in the lead. The Sounders ended with a strong second half, taking 12 shots.
Both teams continue with road matches next time out. The Timbers take on West leaders FC Dallas next Saturday and the Sounders have a week off before facing the San Jose Earthquakes at Avaya Stadium.
MAN OF THE MATCH
The Timbers offense was alive Sunday afternoon. Fanendo Adi recorded six shots in the match and contributed to the four-goal output in the first half.
MOMENT OF THE MATCH
The Timbers went into the half with a dominant 4-0 lead. Steven Taylor's header off a corner kick in the 44th minute made that possible while all but ending the Sounders' hopes of a comeback.
MATCH TO FORGET
The Sounders offense was poor in the first half, but goals in the second half made up for a lackluster performance overall. The real shortfall lies on Brad Evans, Chad Marshall and the Sounders defense.