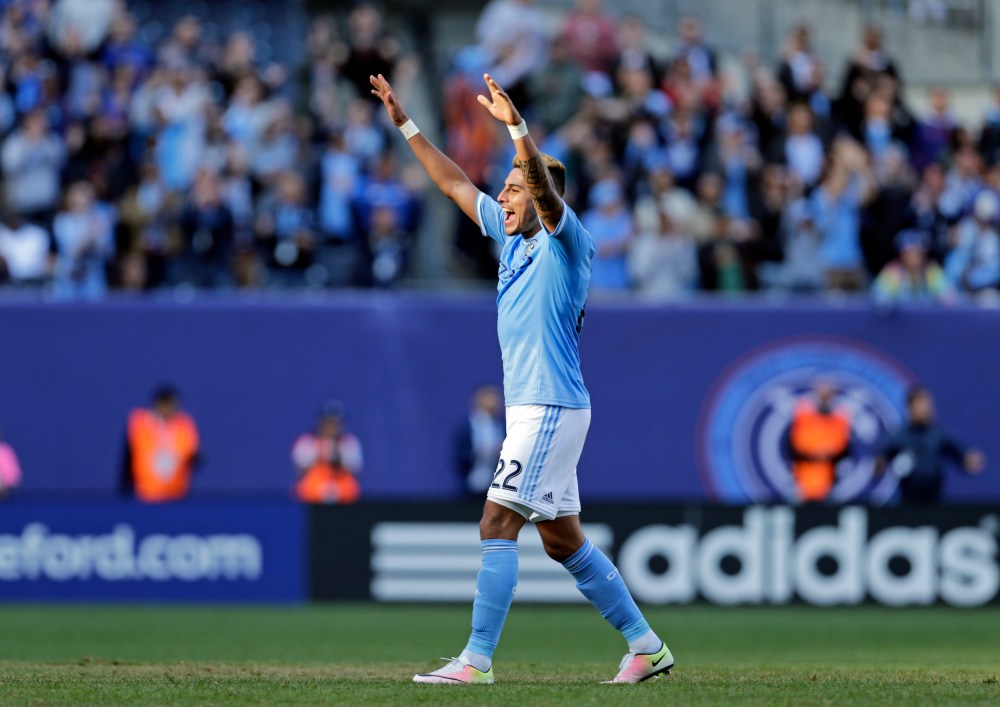 NEW YORK — The dynamic qualities of Ronald Matarrita had been missed by New York City FC for almost a month-and-a-half due to an ankle injury. His full return on Saturday proved just how crucial his presence can be for his team.
The Costa Rican international started and played 85 minutes in NYCFC's 1-0 win over the LA Galaxy at Yankee Stadium, helping create the lone goal of the contest while limiting threats on the defensive side of the ball for his club's seventh shutout of the season.
"Today was a very special game for me," Matarrita said. "I was very excited to be able to come back after being out for a month-and-a-half, it's not easy for any player to be off the field. I was very excited and I was able to help the team today, that was a big thing for me."
Matarrita made his first appearance for NYCFC since July 10 when he subbed on and played 21 minutes in last weekend's 3-3 draw at Columbus, but back in the starting lineup on Saturday, he wasted little time to made his presence felt.
In the sixth minute, the 22-year-old left back made a dash toward the box to catch up to a diagonal through-pass from Jack Harrison. Matarrita fired a shot at a charging goalkeeper Clement Diop, who made an initial save on the ball, but David Villa was on the receiving end of the rebound and tapped home his league-leading 16th goal of the year.
"David always knows where to be at the right time, he's always in the right spot," Matarrita said. "We've been working a lot of attacking on my side of the field and I try to help as much as much as possible, especially on my side. It was a great play and we were able to finish it."
It wasn't the only time NYCFC was able to make that type of connection with Matarrita in the contest. Strings of passes between him, Villa, Harrison and Tommy McNamara helped generate several threatening buildups in the attacking third throughout the contest, though the home side was unable to find the second goal.
"(He) is a very important player for this group because he brings a lot of energy, brings a lot of athleticism," NYCFC assistant coach Christian Lattanzio said. "He has technical qualities, can deliver a great ball and has a great engine. You could see he gave everything. For us, it was a welcome return because not only is he a very important player for us, but also because he's very lively and brings a lot of positive energy."
Matarrita made way for Steven Mendoza in the closing minutes after completing 27 of 33 passes while taking a season-high four shots, with two coming on target. Only Villa took more shots on Saturday with six.
NYCFC is now 8-5-3 this season in games that Matarrita starts in.