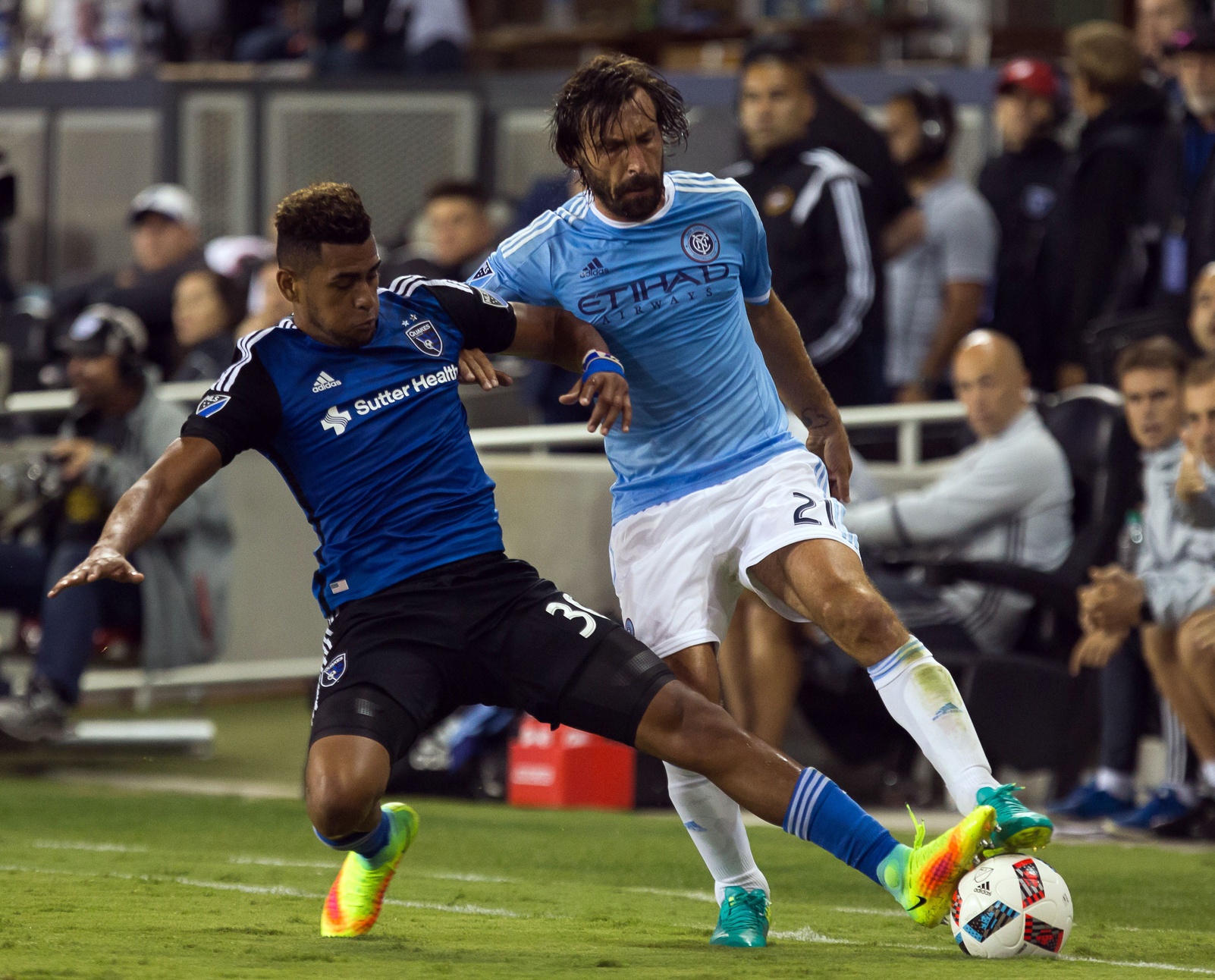 New York City FC and the San Jose Earthquakes combined to create plenty of chances on Friday night, but neither could slip a shot past the opposing goalkeeper and earn all three points.
Josh Sanders and David Bingham combined for seven saves on the night, as NYCFC earned an away point against the Earthquakes from Friday's scoreless draw at Avaya Stadium. The draw extends NYCFC's lead atop the East with 37 points through 24 games, while the Earthquakes earn their 28th point from their 22nd contest.
In particular, Chris Wondolowski proved dangerous for the Earthquakes attack. The veteran forward generated six shots on the night, with his best look coming on a 69th minute effort that smashed against the near post. With just seven minutes remaining, Wondolowski looked set for another solid look, but recent NYCFC signing Maxime Chanot made a game-saving tackle to bump the ball away from the Quakes forward before he could do any damage.
On the other end, Bingham provided some saves as well, stoning NYCFC star Frank Lamapard in the 30th minute on a one-on-one situation for the best of his three stops on the night.
Following the draw, NYCFC returns to action next Saturday with a visit to the Columbus Crew while the Earthquakes visit the Vancouver Whitecaps one day prior.
MAN OF THE MATCH
While most of his contributions were little more than routine, Josh Sanders provided a steady hand and a strong presence in net to lead NYCFC to a valuable road point.
MOMENT OF THE MATCH
He may be new to NYCFC, but Maxime Chanot made his presence felt immediately with a game-saving tackle of Chris Wondolowski as the game inched towards its conclusion.
MATCH TO FORGET
Widely regarded as one of the more clinical finishers in MLS, Chris Wondolowski deserved a goal on Friday and will be frustrated by his inability to find the one that would have sealed victory.